If you're ready to build a house, then you've been envisioning your project for a long time. You might have pictured yourself relaxing in a whirlpool bathtub gazing at marble tile walls, or you might have visualized yourself in an enormous home theater watching an explosive action movie. When most people think about the kind of house they want to build, they think about the things they want to have. They don't always stop to think about how their wants affect the home's size and whether the final size is right for their lifestyles.
Both small and big houses have advantages and disadvantages. Before your wish list blows your home size out of proportion, stop and think about how much space you really want to maintain. Alternatively, don't let your desire to save money deprive you and your family of much-needed room.
Small-House People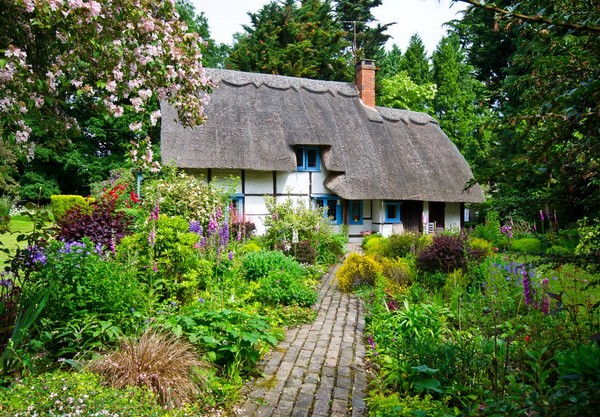 Small-house people have an innate love for problem-solving. They love to figure out how to make things work in their smaller space. Designing clever storage solutions, building benches so that they can tuck dining space into an unused corner, and building custom furniture might be among their passions. They might also feel strongly about living a less ostentatious lifestyle, so they choose a smaller, simpler dwelling. Also, they might be older people who lack the desire or the energy to spend time on home maintenance and cleaning.
Small-house people pore over house plans until they find the perfect cleverly designed small house. A wide range of factors motivates their search, including:
Budget. Some people assume that building a smaller house, or downsizing from a big house, will save them a significant amount of money.
Effort. Smaller homes don't require as much maintenance. Everything from cleaning to painting rooms requires less time and effort.
Environmental principles. Some homeowners like small houses because they tend to be more energy efficient. A smaller carbon footprint matters a lot to them.
Geography. Some parts of the country have to fit a lot of people into a small area, so space is at a premium. People who want to live in New York City, for example, will have a hard time building a McMansion.
Despite what are probably well-though-out reasons, some people just shouldn't be small-house people. For example, growing families and families caring for an aging parent might feel miserable when crammed into a too-small house. Also, people who have hobbies that demand creative space, like artists or crafters, should honor their need for more room. Additionally, retirees can't assume that moving to a smaller space will free up a lot of cash. Many people discover that they place so much equity in their new homes that they don't benefit financially from downsizing.
Big-House People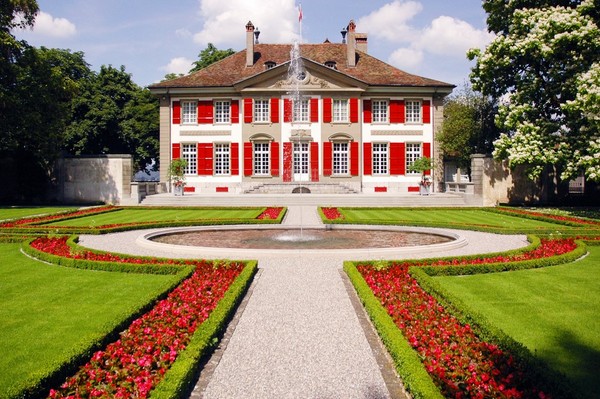 Big-house people value room to breathe. They might need space for children who are determined to ride Radio Flyer scooters down the hallway. They might also have spent a lot of time paying their dues in smaller dwellings, and they're ready and able to spend money on a fitness room or a dedicated man cave. In addition, they might love to entertain friends and family, so they need kitchens with prep sinks and two ovens and plenty of space for guests to mill around. For these people, small-house living just won't work. It's not conducive to the way they roll.
Large homes have their downsides. If they aren't well-insulated and built to take advantage of sun and shade, then they can be hard to heat and cool. Also, cleaning a big house drains a lot of time and resources for families that can't afford to hire a housekeeper. Big spaces invite big clutter, so big-house people have to fight the compulsion to acquire more. Additionally, big houses with big amenities like fireplaces and outdoor pools often cost more to insure.
Which Option Is Right for You?
In general, go bigger if you currently have such insufficient space that it's causing logistical problems. For example, if your 13-year-old and 9-year-old are driving one another bonkers, invest in that extra bedroom. If you just go bigger because you want more stuff, you may discover that bigger isn't necessarily better. Likewise, if going smaller is going to mean changing your lifestyle, it might not be worth the effort.
Article Submitted by Community Writer