Don't restrict the use of basement to just a DIY tool dump yard or laundry room. You can remodel your basement to make it more useful and interesting. The disadvantage of basement rooms is that they are darker than the other rooms of your house. Interior designers use a handful of tricks to brighten up the basement.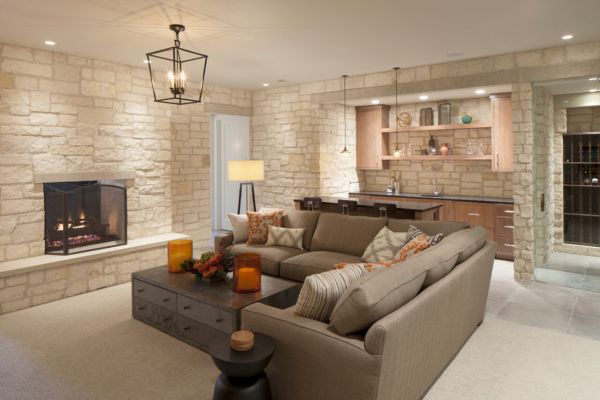 Once the brightness increases, you can choose to turn the basement in to a study room or library or a stylishly decorated cozy den. To help you out in your basement remodeling or decorating endeavors the smartest décor tips have been compiled in the following.
Use bright colors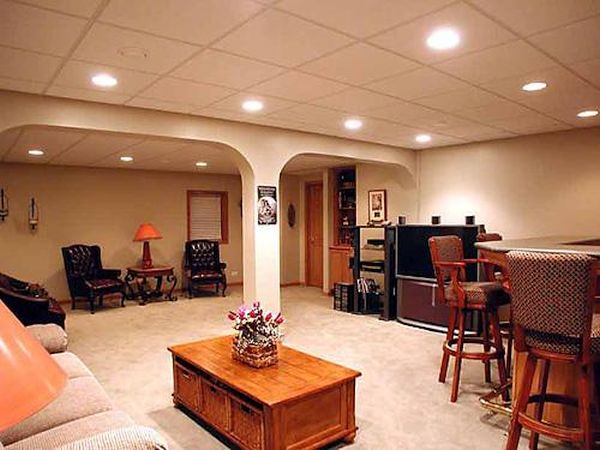 Decorating a basement tastefully is an art. You have to incorporate some bright colors without making the space look congested. Bright yet light shades on the wall would look great and create a sense of light. Use darker hues to accentuate the light shades and compliment them.
For example, a well-lit painting in earthy tones will give your basement a classy look. You can also use bolder and warmer shades that are bright on the basement walls. Some good examples are saffron, golden, yellows, browns and butter. The idea is to make the basement look like a room above the ground with no dearth of light.
Change how the ceiling looks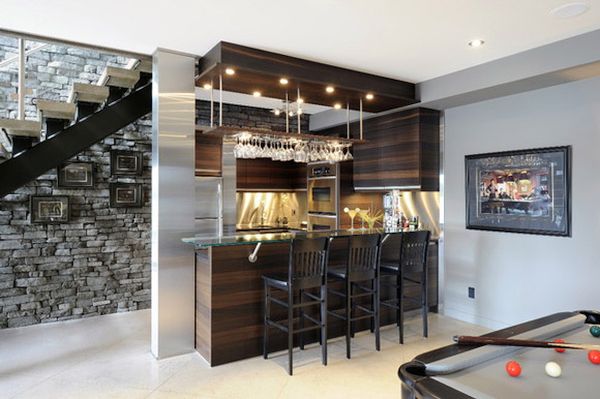 Generally the ceiling of basement rooms is low, which makes it look cramped and creates a claustrophobic ambience. You should use a lighter shade on the ceiling than the walls to create a sense of height. If your basement ceiling is not too low then you may also use a coffered design to enhance its aesthetic appeal.
Don't forget to add sufficient lighting to make the ceiling and the room look brighter. Some homeowners have successfully used a vibrant pattern on the ceiling of their home. A zigzag stripe of white and orange will brighten up the otherwise dull basement ceiling.
Play with lighting options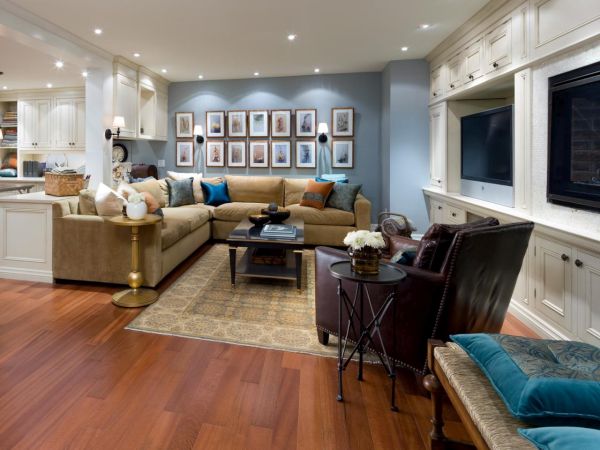 There is scope for experimentation with the basement lighting. Your motto is to make the room look as bright as possible with artificial light as the amount of natural light these rooms get is scanty. You cannot use pendant lights or elaborate chandeliers here as the ceiling is low.
The best option is to use recessed lighting fixtures for the ceiling. Recessed can lighting illuminates the different portions of the basement when placed strategically. Highlight the beauty of architectural niches and art objects with the help of directional lighting and spot lighting.
Place indirect lighting fixtures where necessary to enhance the impact of lights. The purpose for which you are remodeling your basement will dictate the kind of lights you will be using. If you cannot figure out a way of making your basement look brighter with new lighting fixtures then consult a professional residential lighting expert.
Make way for natural light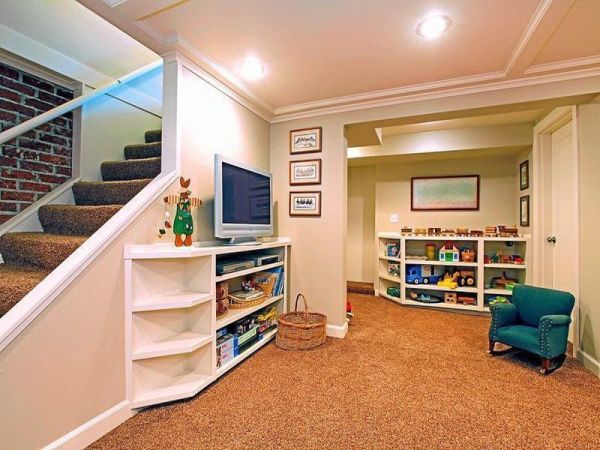 If you have a walkout basement then you can install windows, as there is provision for it. Also, use glass doors for the adjacent rooms so that natural light can come to your basement interior from there. Build windows high into the walls along with cozy window seats.
If your basement rooms are completely underground, then you may consider using a window well on the ground level so that some natural light at least come inside. Natural light have the power to brighten up any living space. But in its absence you can create a similar ambience with the help of modern lighting fixtures.
The basement rooms are usually dark and used as a storeroom. With a few changes in the décor you can turn the basement into beautiful living spaces and use it as a study, library or office space.