Krux 13 by Case Studio is a modern stool, every way you think about it. There is something peculiar about this tool, its legs. Taking on a robotic look, the legs represent something we expect from the future. A robot for seating, now that's awesome but for the moment we'll settle with the resemblance this stool presents.
A stool with robotic style legs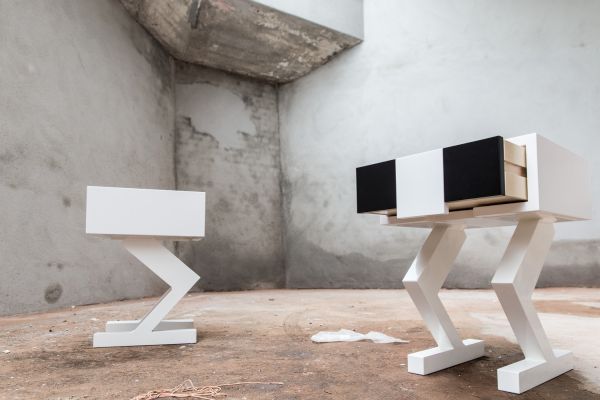 The expression that Krux 13 stool will follow you everywhere comes from its robotic style legs. If you try to use the same expression for some other piece of furniture, that would be for a compact folding stool, or a beach seat – the conventional designs we are used to. On the other hand, the Krux 13 looks like a dream, a vision of the future we were promised by science fiction. Designer Boris Tellegen accompanied the stool with the expression "a stool that follows you everywhere."
It is unfortunate that the stool isn't really going to follow you, but the robotic legs sure would give an appearance. Now only if we could mix it up with some AI, the stool actually could be coaxed to follow the user, and present itself as soon as the user desires to sit. Well, that sort of luxury is probably still some way off.
A fun furniture design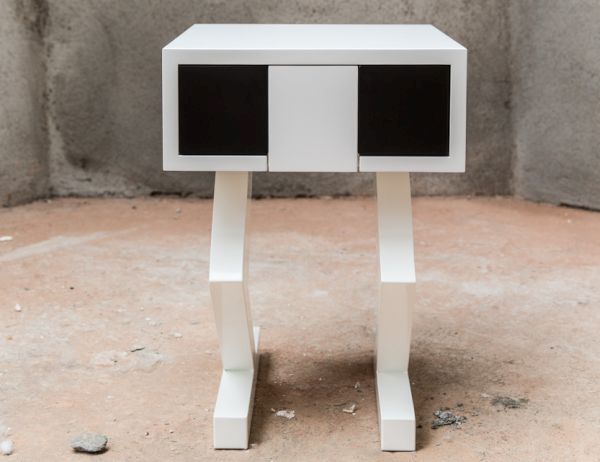 You are someone who is always on a lookout for some fun elements that you can add to your home décor, to make it all the more fresh and happening. You can bring home Krux 13 with a belief that it will satisfy your craving for fun and excitement in decor. The wide seat, bent legs, and a black drawer with an easy pull handle are the simple, yet very useful features that put this little stool apart.
If it could grow a set of larger, sturdier legs, we could probably call it a distant cousin to the AT-ST. However, since this has ways to go before it can join the Galactic Empire, we'll keep it for simpler uses. It can perhaps make itself more useful by storing cookies, lending itself to card games, or to your pencil or paintbrush.
The minimalist design has been executed with aluminum and wood. The stool stands 50cm high, and its seat measures 34cmx34cm.
Krux 13 is a modern and happening design. Place it anywhere you feel and see what fun it adds to the décor.
Source : CaseStudyo.Com