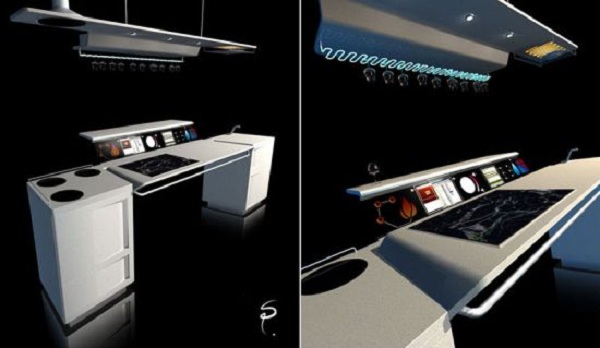 In this running age, our lifestyle is changing rapidly and so are our living standards. To meet those standards, manufacturers are trying to merge much functionality in one element. One of the most developing areas these days is kitchen, where companies and designers are trying to accommodate modern styles and technologies together.
Kitchen is considered as the heart of any house, but not everyone thinks about a unique kitchen while creating or buying a home. Here, we will talk about some advanced and unique kitchen concepts that can fulfill the needs of those, who are looking to get all the benefits by using a small area. The aim of these designs is to liberalize metropolitan users and give a completely new feel of cooking. Read on to know more.
All-in-one kitchen concept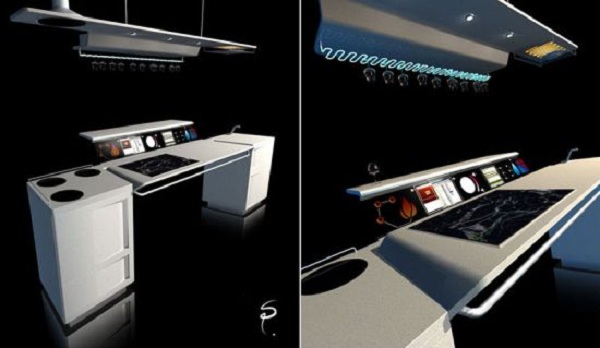 Created by designer Sebastien Poupeau, this kitchen design is based on the concept of modern kitchens one-step ahead and allows you to share your cooking experiences with guests or other family members without any hesitation. The height of cooking rack and cutting area is adjustable, so that you can manage it according to your height. Apart from that, you can work either standing or sitting by adjusting it.
What's so unique
The concept features a high-tech LCD screen in front of the cooker that allows you to surf online for different types of recipes or listen music.
Anima motorized kitchen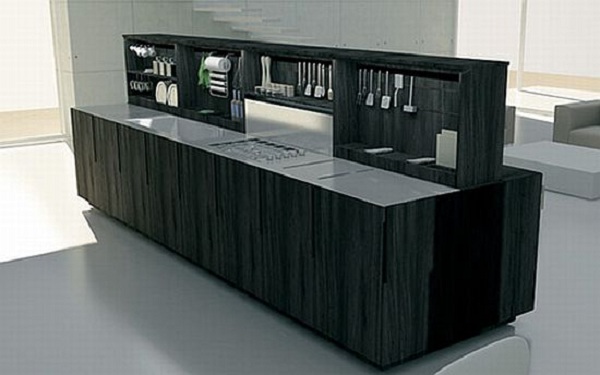 Designed by Emanuel Gargano and Marco Fagioli, the kitchen concept is inspired from mechanical workshops. The main body comes with an integrated motorized cabinet that elegantly shows utensils used in preparation, cooking and washing, similar to a carpenter's or blacksmith's bench.
Each door of the concept has a vertical beveled edge that serves as a cabinet handle and provides plain and unobstructed front appearance.
What's so unique
Central body of the concept comes with a mobile and space to hold DVD/CD player.
Eco kitchen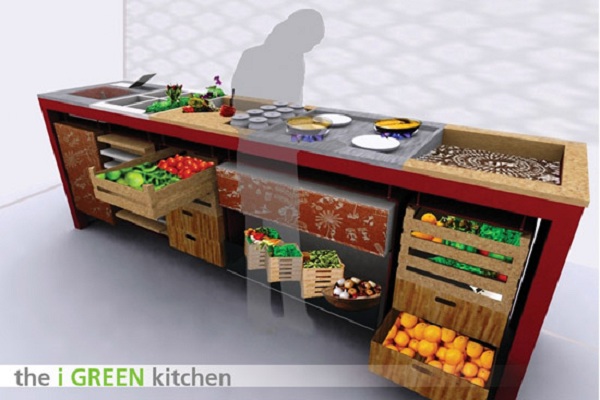 Created by Indian designer Nilay Shah and Italian brand Veneta Cucine, the concept does not features a refrigerator, which forces the user the buy food materials in minimum desired quantities.
What's so unique
As its name says, this kitchen concept uses trays and baskets manufactured from biodegradable plastics and wood, which make it environment friendly.
C-live kitchen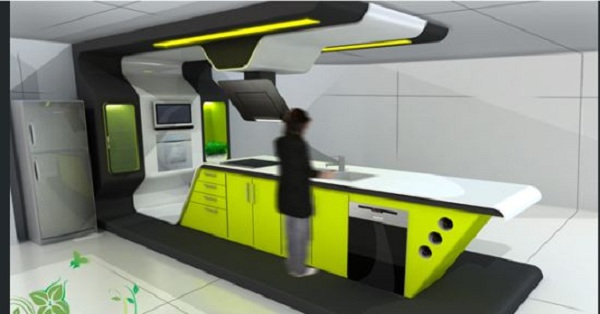 Fatih Can Sarioz created this concept to prove that kitchens are not the place for cooking only. In fact, they are just like normal living room, where you can do anything you want. It comes with refrigerator, LCD TV, chairs and many luxurious add-ons that make it a fabulous kitchen.
What's so unique
Inspired from nature, this kitchen is designed in decorative and creative manner.
Boffi kitchen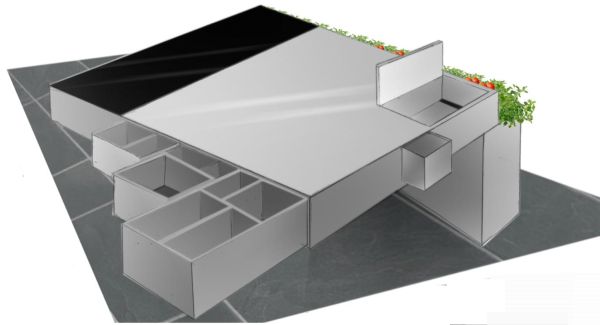 This concept features a heating panel that is as good as a computer. Apart from being a heating panel, it also performs many other functions as you can copy your recipe there and read it while cooking. You can also leave notes on the panel, for example, shopping list or any instructions for other family members.
What's so unique
Sink, in this concept, comes with a touch control tab that allows you to monitor the pressure, amount and temperature of water according to need.