In this fast-paced world, the ability to relax or take things slowly is very rare. We find many ways to break away from our daily routine and do something different. A few even go to the extent of taking up a hobby. If gardening and landscaping is something that may interest you, then you know how important it is to take care of the landscape. If you plan to take up Gardening as a hobby, you need to ensure that you consider watering systems for water conservation.
A well-maintained garden is not just about good looks and colorful plants; it is also about the various methods that a person uses while caring for them. Having a good garden enhances the beauty of the house. There are various smart home money saving ideas that can choose from to get the best results for your garden.
If you can combine your gardening techniques with a conscious effort to protect your environment and natural resources; then it becomes the icing on the cake. Home automation systems have helped and taken simple appliances and gadgets to a different level. You have a product for everything that you can think of. The same is applicable for the Garden.
Smart sprinklers are not just good products to consider for your garden, they also make the perfect Ecofriendly gifts for your loved ones. Wondering how? The answer is simple, these sprinklers are designed to ensure that your garden is watered on time and that it saves the water from being overused or wasted. Let us have a look at some good smart sprinkler systems that you can consider for your garden. These sprinklers come with various kinds of smart technologies that make your work easy and efficient.
Rachio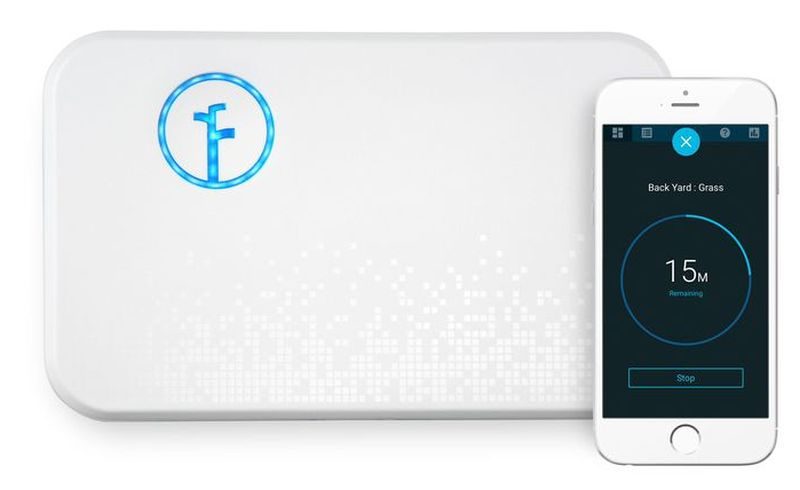 Watering robots for the lawn and garden comes in various shapes, sizes and options. One such smart sprinkler you can consider is Rachio; let us learn more about this product.
The best thing about this smart sprinkler is that you can connect it with Amazon Alexa as well as with Google Assistant. This means that your voice assistant will get the sprinkler to work the way you want it to. The plug and play function of this sprinkler makes it easy to operate and user friendly. It comes with an advance setting that helps in fine-tuning the present irrigation system.
This money saving sprinkler is one of the watering systems for water conservation that you can think about since it not only helps in reducing the wastage of water but it also responds to real time events. This includes the present forecast and weather conditions.
Just incase your internet is disconnected or down, the smart sprinkler will still be functional. The only one thing that would not be possible is adjusting the schedule in case of changes.  Once the internet is up, you can make the changes the way you want.
RainMachine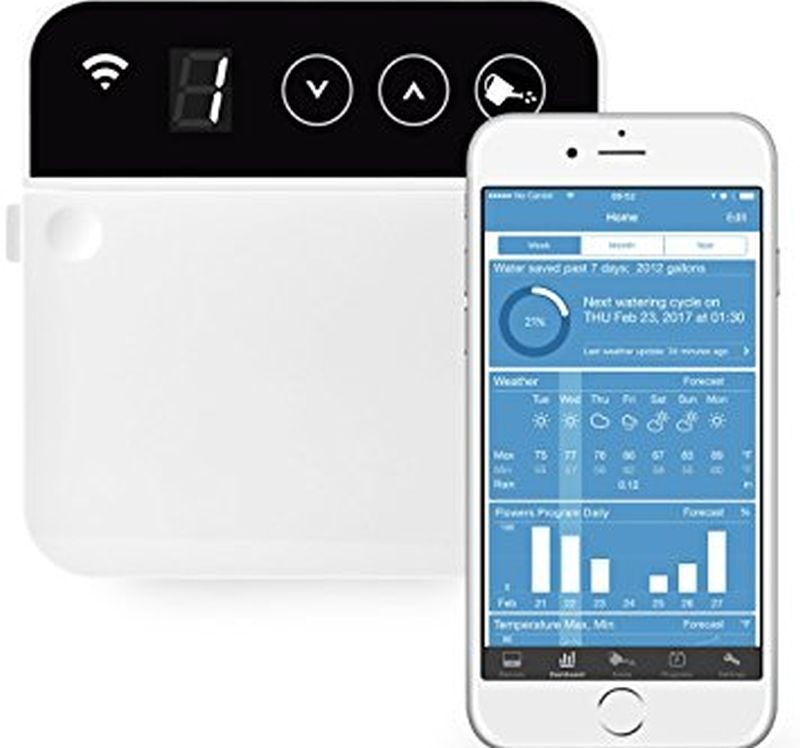 On the other hand, another good option that you have, apart from Rachio, is the RainMachine. If you look at the various watering robots for the lawn and garden, smart sprinklers come with a variety of functions. The same is applicable with the RainMachine.
To get the latest updates on the weather conditions, the data is collected over a cloud platform while locally other processing takes place. This also means that in case the internet is down, you still have the ability to access and control the smart sprinkler through your mobile phone. You have various versions of the RainMachine, each comes with different features and facilities.  These Ecofriendly gifts for your loved ones will also help to ensure that your garden gets the right amount of water.
You also have a dashboard which gives you access to various activities. You can also monitor everything around you and check out information like the temperature, rainfall, water consumption etc. The RainMachine comes with mobile apps that work on iOS and Android platforms.
While looking for smart home money saving ideas, the smart sprinkler is one of the best ideas to think about. With so many features, benefits and services, the irrigation systems with advanced technologies makes it easier for people to handle their gardening needs. These systems help one with gardening processes and at the same time make it a lot easy for one to take care of the environment.