Furniture designs inspired by skateboards may sound wacky but in reality these furniture look sleek and stunning to say the least. Modern homes need furniture which is simple yet eye-catching. You can use skateboards for making your own unique furniture in DIY style and also buy readymade furniture in skateboard style.
Many homeowners like to collect skateboards. They can showcase printed and painted skateboard on walls in a unique shape. In the following you will find some of the most amazing furniture designs created with the help of skateboards or inspired by skateboards.
God Father Lounge Chair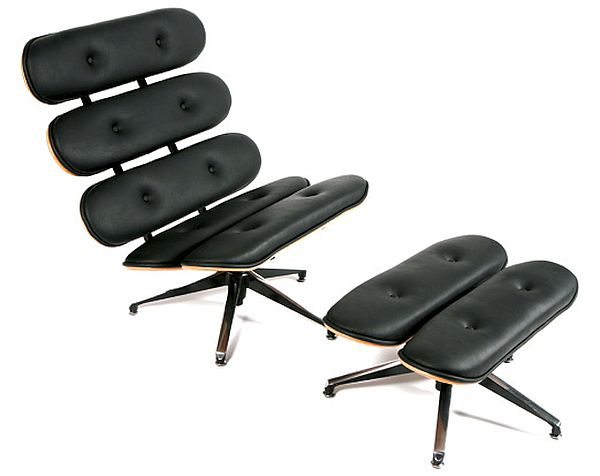 The Godfather Lounge Chair comes with seven decks shaped like skateboards. Each of the deck is covered in comfy leather. You can use this lovely piece of furniture in your home office where you conduct important work and relax with a book sometimes. After a tiring day at work who doesn't like to relax for a while. This lounge chair comes with a footrest and backrest to make it more comfortable.
Desktools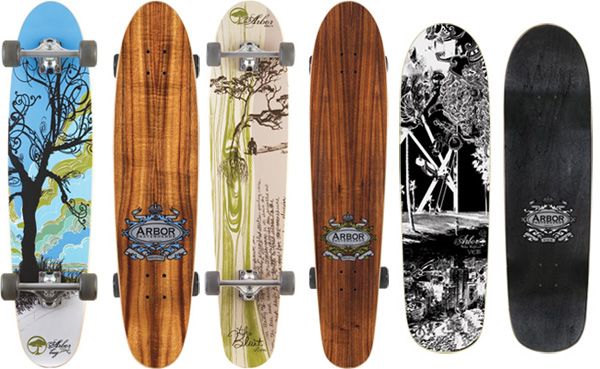 You can make desk tools on your own at home with skateboards. For this, you will need at least five skateboards. Take a normal desk tool and remove the cushion on top for sitting. Use one skateboard for the sitting portion and cover the legs with the other skateboards. Join two skateboards before attaching them to the leg of the tool.
Backyard Swing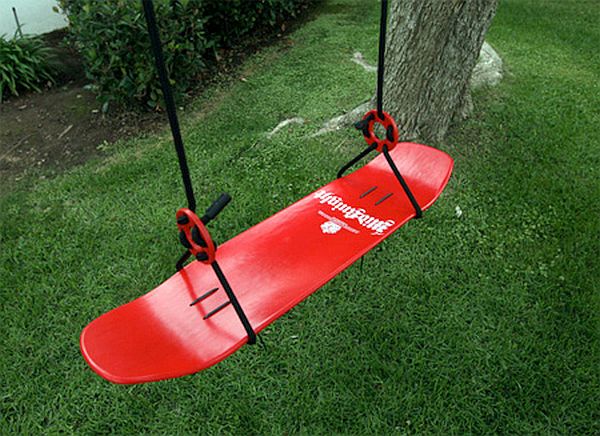 You can use skateboard as swing for your backyard. Use a vibrant color skateboard for making a simple swing. Suppose you take a red skateboard and use black rope for tying it to the tree branch. Drill two small holes on the sides of the skateboard. Kids will love this idea and your backyard will have something new to boast about.
Skateboard Shelf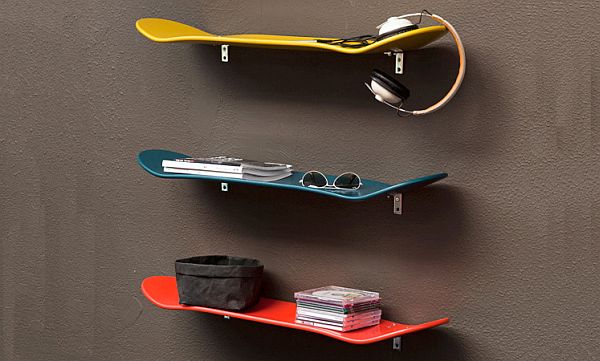 Our home is always in need of storage furniture. Sometimes homeowners get so busy in accumulating furniture like sofas, beds and wardrobes that they neglect buying shelves that are necessary for storage. You can make your very own skateboard shelf at home. Get equal sized skateboards that are wide enough to serve the purpose of a shelf. Drill an iron or steel rod and fix the skateboards at equal distances. You can keep many things like books, showpieces, and other necessary items on the skateboard racks. You can also use skateboards for making wall racks and corner racks. It is a low cost option of home decoration.
The Skateboard staircase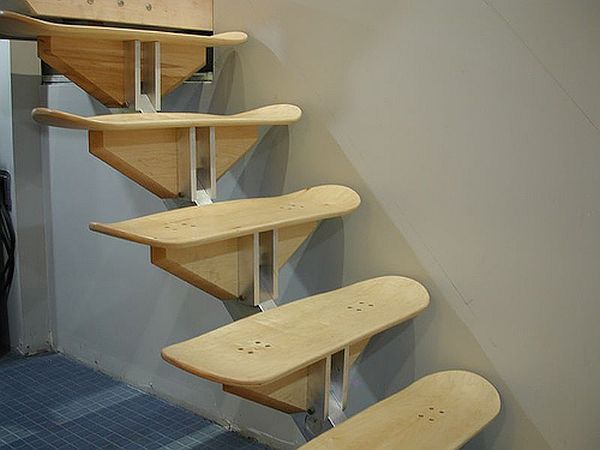 Want to make your home look unique? Try building a staircase using skateboards of equal length. You will also need wood blocks and metal pieces for making the design sturdy and sustainable. A skateboarding school has first tried this unique idea. If your kids are fond of skateboards then you too can try this idea at home. Take professional help for making it. Unstable steps can lead to accidents.
Skateboard Mirror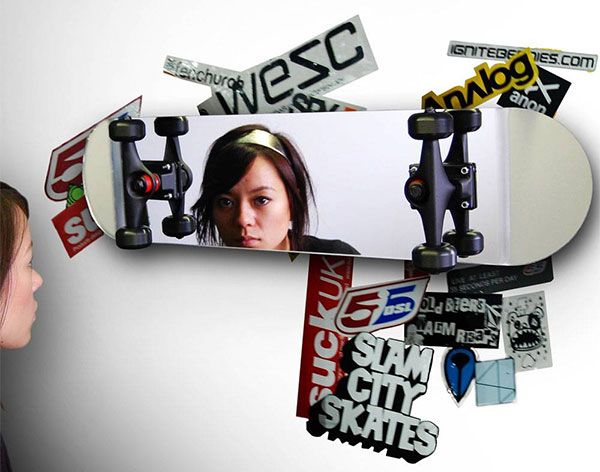 People who are truly fond of Skateboards can also get a skateboard mirror. The skateboard mirror comes with wheels but the deck is made of looking glass. You can use it for getting ready and doing your makeup. It can be used in rooms of teenagers and in bathrooms.
The skateboard bench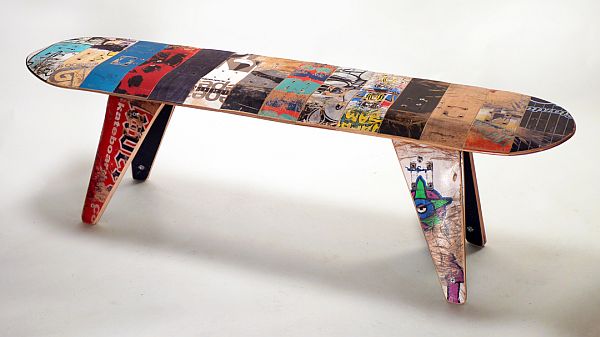 You can remodel and old wooden bench with the help of skateboards. Attach skateboards on the legs and the body of the bench. Collect colorful skateboards with prints and patterns for executing this project.
Skateboards can be used in different ways for making furniture. The skateboard inspired furniture is attractive and stylish. DIY skateboard furniture is cost effective.