The standard fireplaces we see in most homes come with a brick surround as well as a brick wall. While this may lend a rustic appeal to the room, not many fancy a brick fireplace which can turn cold over a period of time. However, removing the fireplace entirely and replacing it with something more modernistic can turn out to be a time consuming process, not to mention a really expensive project. A better alternative would be to redo the fireplace façade to achieve a modernistic look at a much lower cost and time. Here are some ways you can do that.
Paint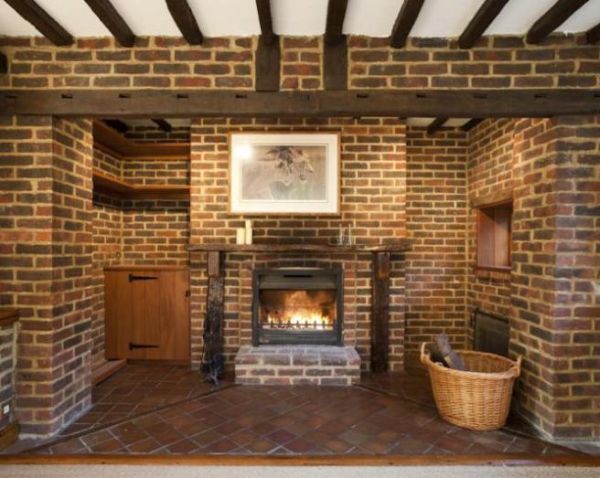 If you are one of those individuals who like the texture of brick, but don't fancy its dull color, a fresh coat of paint is all you need to transform your fireplace into a focal point of interest immediately. While older methods simply involved whitewashing the brick surface, the availability of myriad colors would make it easier for you to choose the color of your choice.
Choosing the right color for the fireplace is essential. While lighter colors can become dirty over a period of time and make your fireplace look outdated, darker colors can create a claustrophobic effect, especially in a small room. So choose your color wisely. Also ensure that you choose a paint that is heat resistant so that it will not blister or peel away from the radiant heat of the fireplace.
Concrete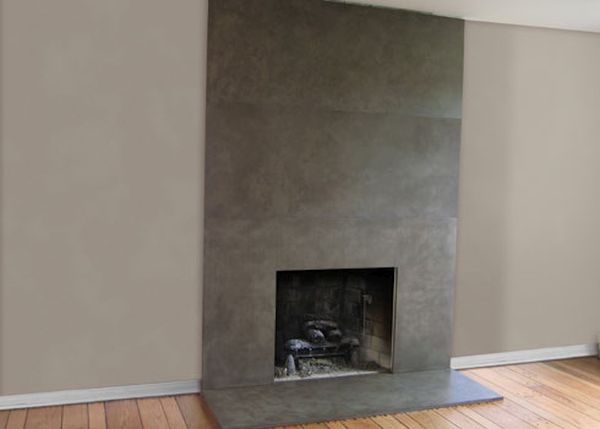 Concrete will offer a more modernistic appeal to your fireplace when compared to a brick one. Rather than building a concrete fireplace from scratch, you can opt for a concrete overlay to cover the brick fireplace entirely. This is also one of the simplest ways to transform your fireplace, although you need to have a great deal of patience when applying and smoothing it on the surface in order to get the desired result.
There is a common misconception that a concrete fireplace can only be grey in color, and so can be very dark in comparison to other modern fireplaces. However, modern technology has allowed for various advancements in the area, including pigmenting or staining the concrete (during mixing or staining respectively) to achieve a desired color. Hence, you will be getting a truly modernistic concrete fireplace in the color of your choice.
Mosaic Tile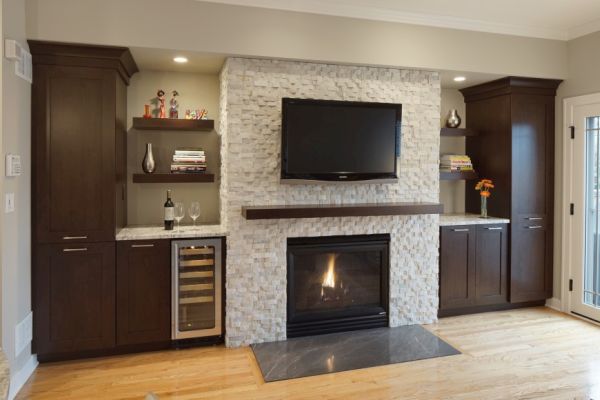 How about using mosaic tiles as a fireplace hide to make your otherwise dull brick fireplace stand out? The highlight of using mosaic tiles is that you can opt to go with the same colored tiles or choose different colors to create an artwork of sorts on the fireplace. Your best bet would be iridescent glass mosaic tiles which are heat resistant and can stand the heat of the fireplace effectively.
Stone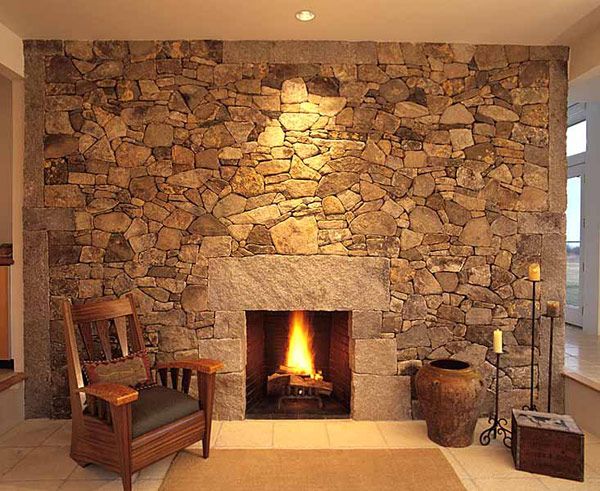 Covering the brick surface with a layer of stone can help transform an outdated fireplace into a newer, cooler one. Stone is also considered to be a more natural choice for a fireplace when compared to brick which is often deemed to provide a cold, industrial look. You can choose from a variety of stones in different colors all the way from one end of the color spectrum to the other. All you need is a layer of mortar to cover the entire fireplace with stone. The project won't take long and will give a fresh look to your fireplace instantly.
Limestone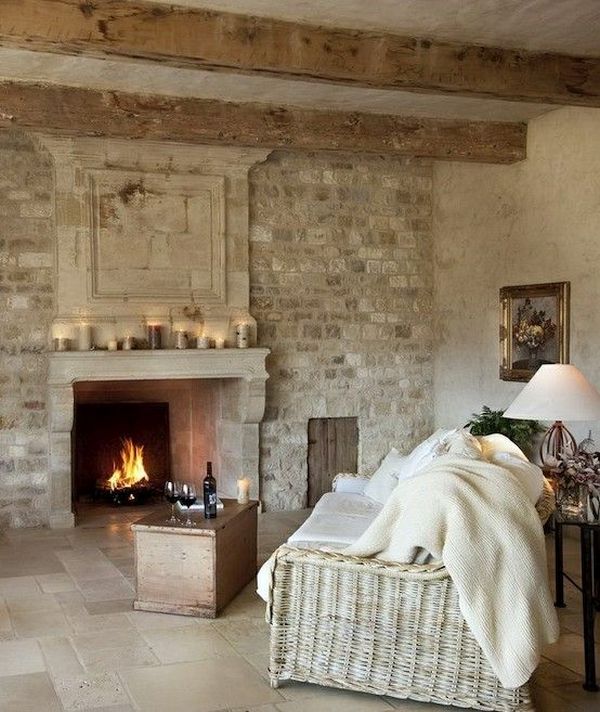 Limestone has become a recent addition to the list of choices when it comes to choosing a material for the fireplace. Limestone offers a classic look that will lend its elegance to the entire room. As in the case of stone, you can apply a layer of mortar and apply the buffed limestone tile over the same. Wait for it to dry and you have a fireplace that would literally scream for attention.

Tired of looking at that old brick fireplace day in and day out? Well consider transforming it into a truly spectacular area with a range of overlay materials, including stone, limestone, concrete and mosaic tile, etc.