If you are planning to remodel your bathroom and give it a unique, new look, start by changing the bathtub. A lot depends on the style and color of your bathtub. Changing it can give your bathroom an entirely different and fresh appearance. Luckily, there is no dearth of options and you can even buy bathtubs that play soothing music or run water jets for easing the sore muscles.
However, for choosing the best bathtub you first need to learn about the different materials used to make them. Every material offers a few pros and cons. Consider both the positive and negative aspects of all the materials before selecting the right one for your bathroom.
Acrylic bathtubs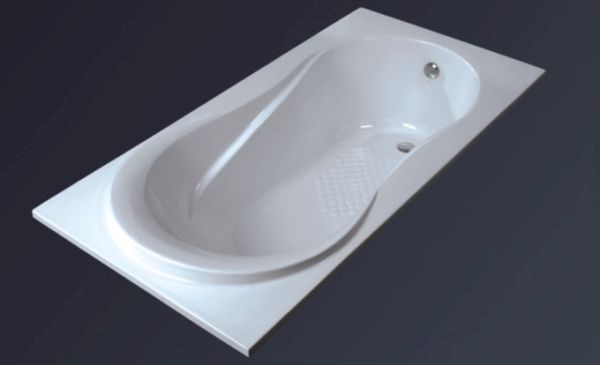 Acrylic bathtubs are comparatively costlier but they are also quite elegant and good to look at. Acrylic bathtubs, almost as lustrous as glass, do not stain easily. For years, your acrylic bathtub will look glossy like new. Opt for gleaming, cast, cross-linked or thermal formed acrylic bathtubs.
One of the worries that homeowners have while installing new bathtub is the maintenance and costs. Acrylic bathtubs are non-porous and as a result, you can clean them quite easily. Acrylic does not feel cold against your bare skin and is comfortable to bath.
Another point in favor of acrylic as a material is that it can be easily and most cost effectively molded into different shapes and styles. Despite being lightweight, the acrylic bathtubs are strong and enduring. They will last for years with little care. For cleaning it, you can rub the body of the tub with bare hands or use little bit of baking soda to make it look squeaky-clean. You can also use fine grit sandpaper to brush off stains from acrylic bathtub.
Cast iron bathtubs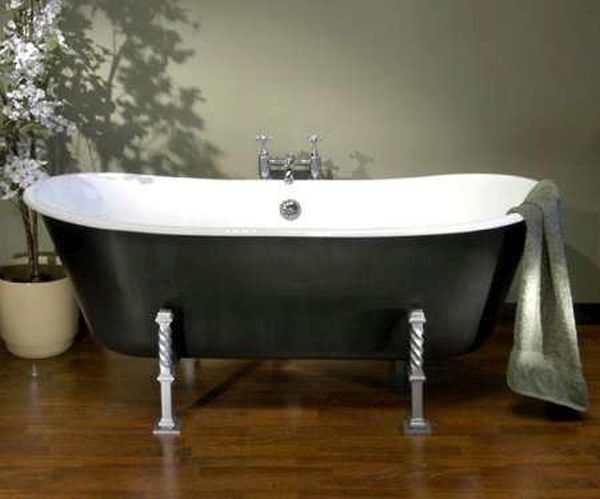 Cast iron is popular bathtub material but it is costly and quite heavy. A full size cast iron tub will cost around $2000 and weigh more than 200 pounds. For installing it in your bathroom, you should take the help of professionals. Cast iron is probably the sturdiest material for you bathtub and it will never get dented or scratched. It is also resistant to chemical damage.
These bathtubs get their shape by pouring the iron in a desired cast.
However, the problem with cast iron bathtubs is their size, as you may not find cast iron bathtubs measuring more than 5 feet in the market. You also cannot install special water jets or other intricate features in it.
Porcelain on steel tub or POS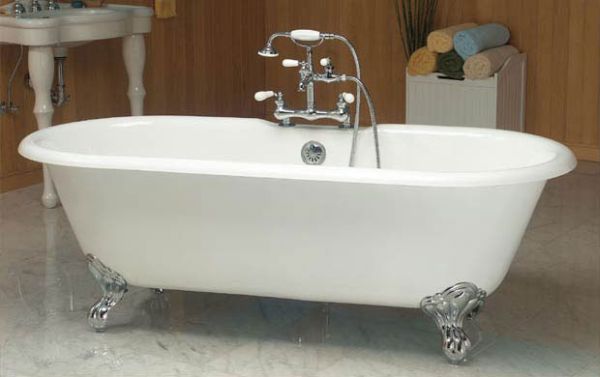 If you are looking for a low cost option then go for Porcelain on Steel bathtubs. It would cost you around $400. You can install these tubs with ease in any bathroom. Made of solid steel and coated with porcelain these tubs are sturdy and moderately resistant to dents or scratches. These tubs are not very durable and you will have to replace them once at least in a decade.
Fiberglass tubs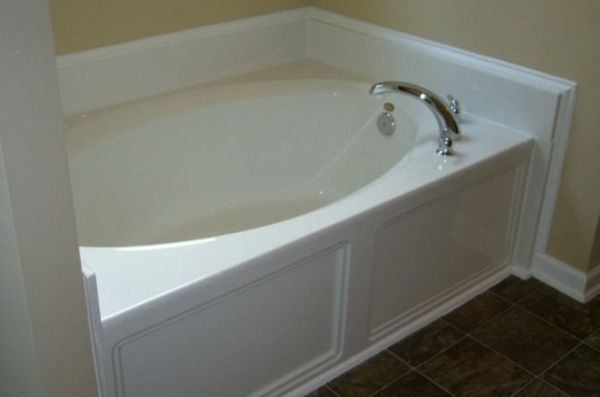 Priced around $500, fiberglass bathtubs usually come with gelcoats to ensure a high-quality finish. This lightweight and sturdy bathtub material has become quite popular among middle class homeowners. You can find fiberglass bathtub in a variety of colors and styles. However, fiberglass is not that easy to maintain or clean and does not offer a shiny and attractive appearance like acrylic.
Cultured marble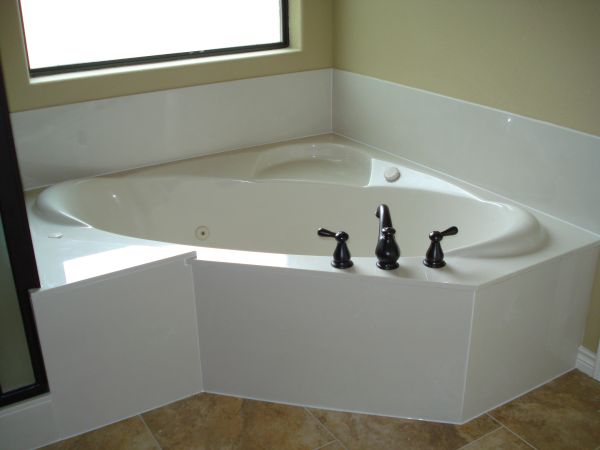 Marble is crushed and combined with resins for making cultured marble that can be molded to make beautiful bathtubs. The problem of this material is that it breaks very easily and cannot endure water damage for long.
Nowadays, we can get bathtubs in different sizes, shapes and materials in the market. All we need to do is consider our budget and opt for the material that offers longevity and style.