Most of the people consider Swivel Chairs as office furniture and not suitable for home use, which is actually not correct. You can also use Swivel chair and place it anywhere in your home, in your living room, bedroom, drawing room or study, according to what suits you best. As compared to other home furniture, swivel chairs occupy comparatively less space and are of great use.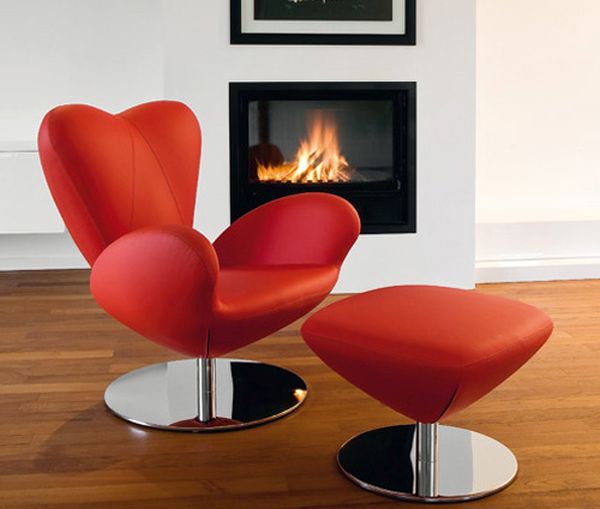 There are varieties of swivel chairs available in the market with spectacular designs and excellent features, ranging from a low price to high price you can buy any one of them that gives you the maximum comfort and satisfaction. Here we present you the list of top eight Swivel chairs that will help you make the right choice and selecting the best one.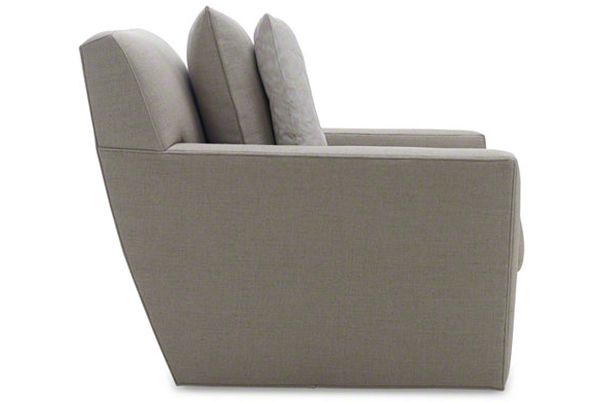 Evin swivel chair
Evin Swivel chair by Baker is perfect home material. It is supportive and comfortable and you can place it anywhere as it will cover a very small space. Available in different size and color, you can order the chair in fabric as well as in leather. It is beautiful, stylish, trendy, reliable, and can be used for relaxing yourself or working on laptops.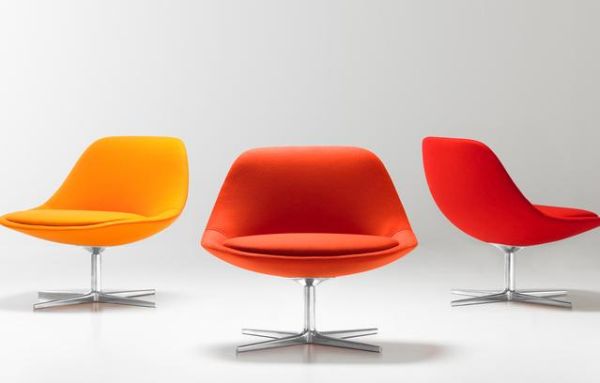 Chiara chair
Designed by Persian designer Noe Duchaufour Lawrance, Chiara Chair is a perfect Swivel chair for both personal as well as professional use. You can easily adjust and position the chair according to your comfort. With its polished aluminum base and generous open seat, the chair is best known for its superior quality. Chiara swivel chair is easily available in the market in different colors and you can buy them with you favorite color choice.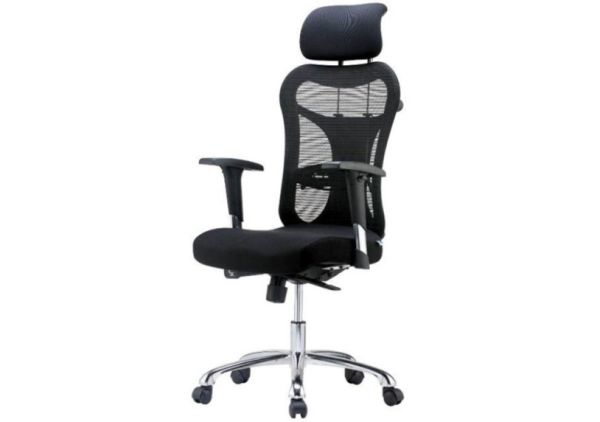 Blue Bell office chair
Blue Bell Office Chair is simple yet attractive swivel chair, especially meant for office use. Made of materials like fabric, nylon and metal, the chair has a height of 55.5 inches with length of 26inches and 26 inches width. Considering your comfort, the chair is equipped with many advanced features like easy positioning and cushioned seats. As it is meant for office use only, there is no other color available of the chair except black but you can try out various designs of the chairs.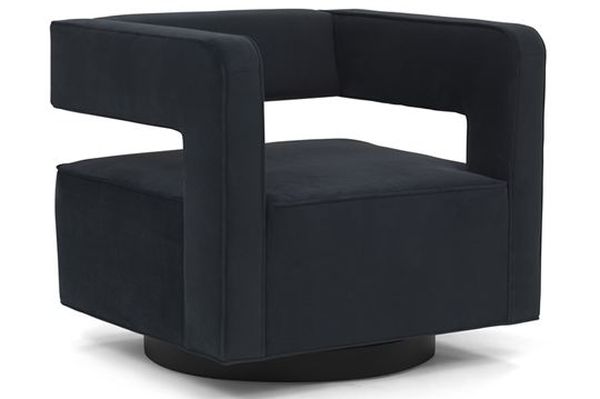 Nico swivel chair
Mitchell gold and Bob Williams designed Nico Swivel chair in an entirely different way. The chair is an excellent furniture piece for your family room; you can order it in leather, and or a choice of fabrics. This is a one such piece you will surely fall in love with and would love to buy.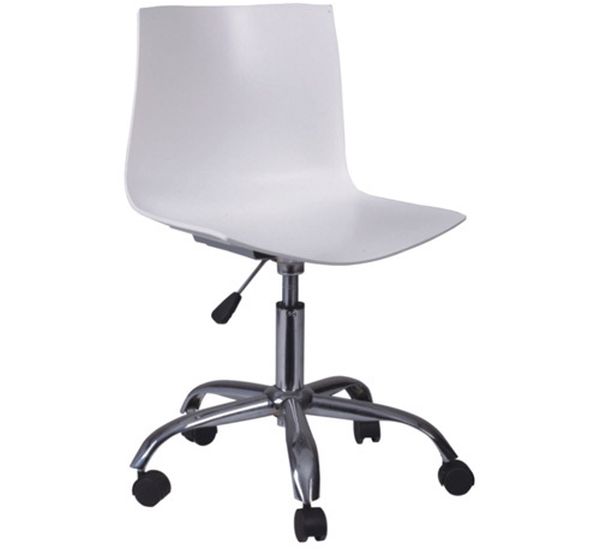 Gas lift office chair
Gas Lift Office Chair is another Swivel Chair specially made for office use only. Its adjustable metal base and upholstered back makes the chair highly comfortable for office work such as writing and computing. The chair features adjustable seat height from 38 to 50cm and can carry the maximum user weight of 90kg. Overall height of the chair is 89cm with width of 54cm and 6.2 kg weight.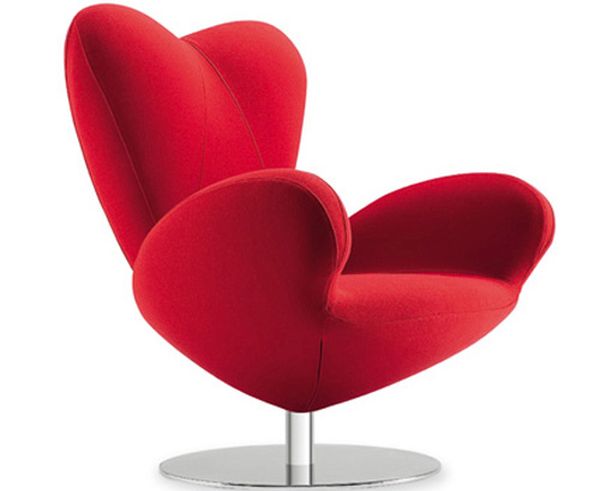 Modern beautiful swivel chair
Designed by leading furniture manufacturers brand Tonon, Modern Beautiful Swivel Chair is an extremely good looking and stunning chair with brilliant features that will definitely add to the beauty of your home. Inspired by heart shaped look, the chair will give a modern and romantic look. This unique chair features a plated metal base and comfortable sitting place. You can place it anywhere in your living room or study corner.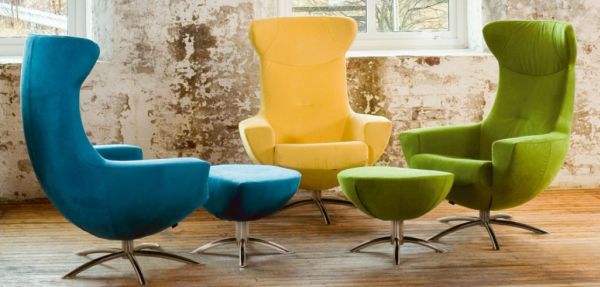 White microfibers modern swivel chair
White Microfibers Modern Swivel Chair is amongst the most demanded and attractive Swivel chair used by large number of people. The chair is made of hog quality microfiber that well signifies its superiority and excellence. Major features of the chair are its comfortable shape, stainless steel legs and base, and soft cushioned seats.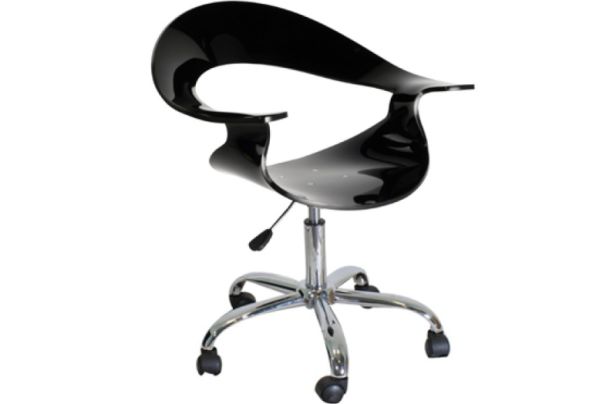 Elia dark acrylic modern swivel chair
Elia Dark Acrylic Modern Swivel Chair is the perfect chair for people who are looking for an ultra modern office chair. Superior design and impressive features makes the chair unique and different from other Swivel chair. Main features of the chair are adjustable seat height, comfortable seat, 360-degree swivel and chromed steel base with caster wheels.
Summary
A good swivel chair is must to provide a best possible support to the comfortable sitting. Redefine your home and office interior with these swivel chairs and get the most leisure.