A cluttered kitchen can reduce your work efficiency when you try to cook a meal for the family. It can create chaos and confusion in your daily life. Reducing the clutter in your kitchen may seem like the hardest task because we use most of the items regularly, and once we take them out of the cupboard, they never go back inside.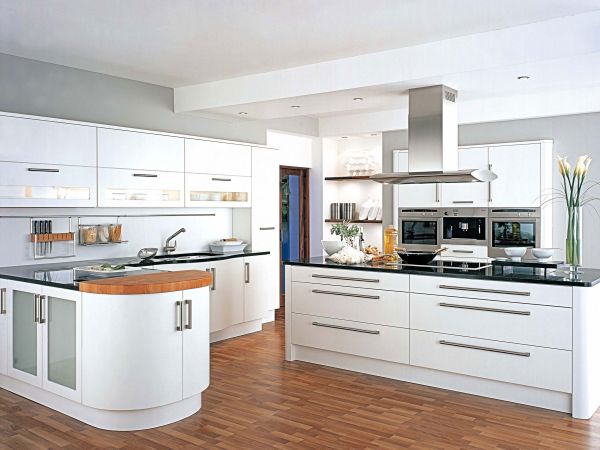 If you truly want to be a more organized chef, change the habit of creating clutter inside available space. Make storing simpler and easier, so that you can access the necessary items without moving too many times. By planning and organizing your kitchen, you will be able to finish your kitchen chores in less time and without stressing. In the following, we have discussed some tried and tested methods of reducing kitchen clutter.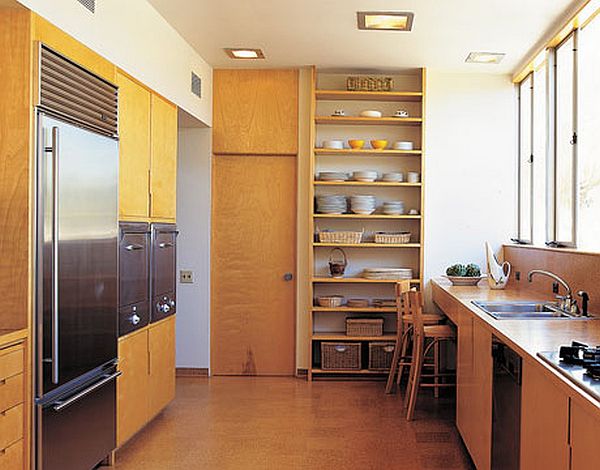 Vertical storing:
One of the simplest solutions for decluttering your kitchen is storing similar shaped and sized items vertically. For example, trays and pans can be stored vertically. Plates, dishes, bowls and cups can also be stored in this manner for saving space and creating less clutter. Wire frames are available at stores for just $10 for this kind of arrangement.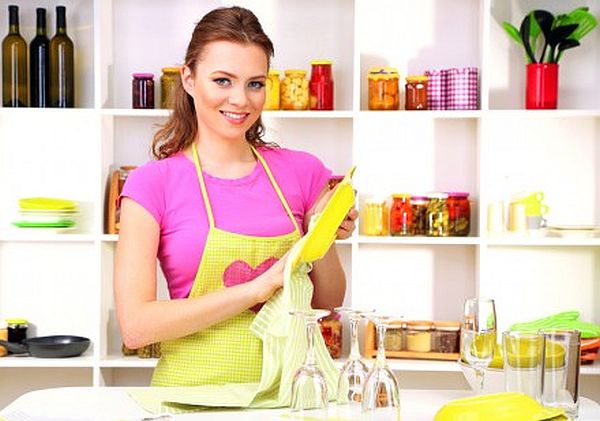 Recognize the junk:
Often we develop attachment to the utensils and crockery that we barely use. Such items only reduce the storage space in your kitchen and increase clutter. Make a list of items that you barely use, freebies and things that you have received from promotional campaign. Also, note the items that are of no use anymore. Get rid of all these things immediately because they are nothing but junk.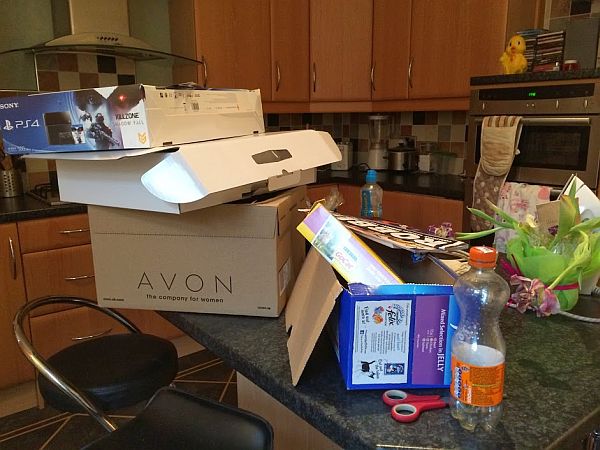 Remove the unnecessary items:
Many of us are in the habit of keeping irrelevant items in the kitchen like magazines, bills, keys, books and many other knick-knacks. Once you have determined to get rid of clutter then keeping these objects in the kitchen is out of the question. Put them in places where they belong and reduce your kitchen clutter.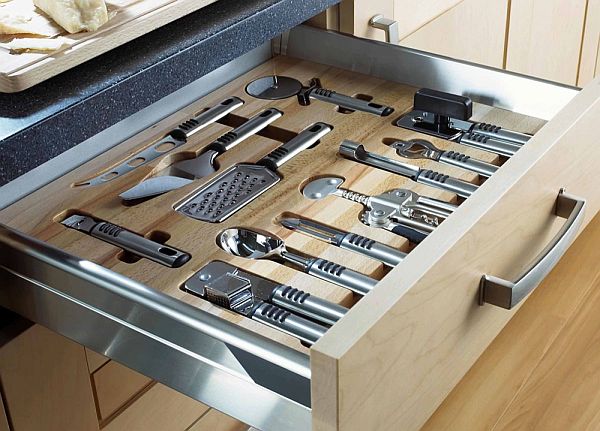 Storage room for utensils:
You should build a customized drawer organizer for the many utensils that you use in the kitchen. Often the utensils we use make a permanent space for themselves in the kitchen counter. This looks messy and sometimes we fail to find necessary objects right on time. The drawer organizer will keep the right utensil at its designated space for your convenience.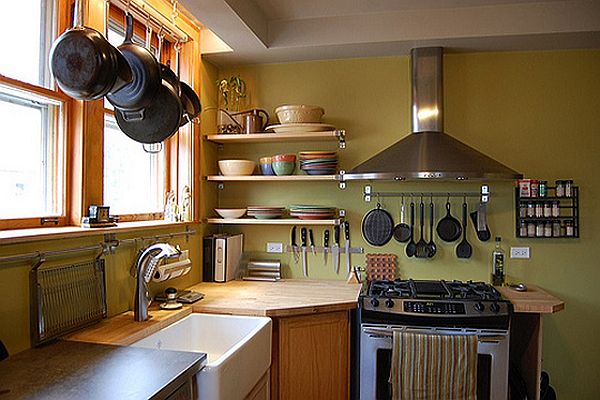 Start hanging your pots:
An easy way to get your hands on the right pan or pot is to hang them on the rack near to the ceiling. It will cost you something between $40 and $150 for hanging the pots and pans from the ceilings.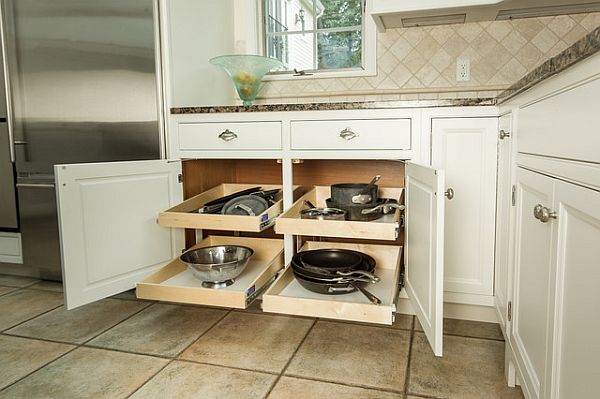 Install more pull out shelves:
The pull out shelves helps homemakers in easily decluttering their cabinets. You can simply pull out the shelves to see what items are inside and plan ways of optimally using the available space. You may build some on your own and if DIY is not your forte buy some readymade assorted wood pull out shelves.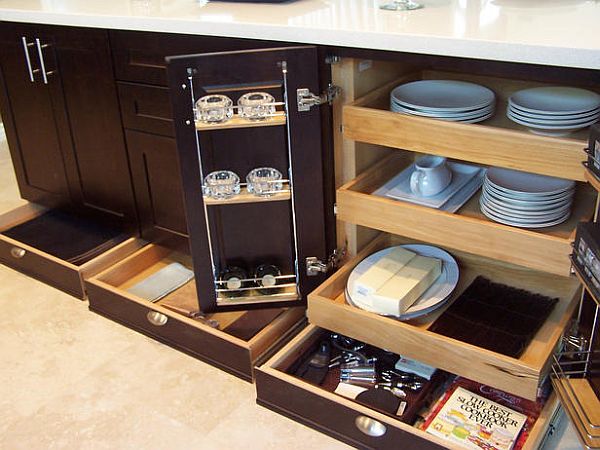 Storage inside storage:
Not all of us are lucky to have a walk-in pantry so you have to make clever use of the available cabinet space. Buy airtight boxes and jars for storing kitchen essentials, spices and herbs. Learn easy tricks for making kitchen products last longer and store them carefully.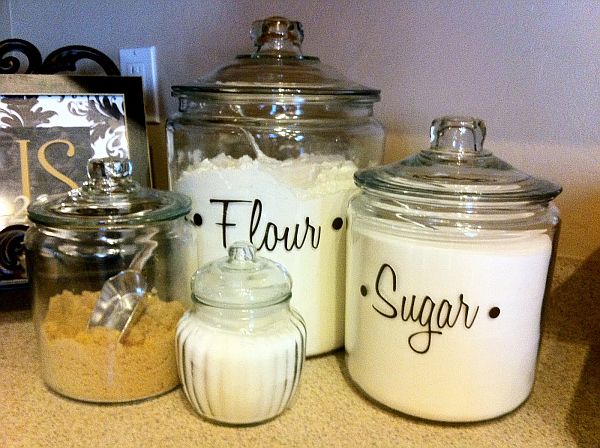 Label the jars:
A useful way of making your kitchen more organized is to label the jars and boxes you keep for storing the necessary items. This way you will find the items quicker and with minimum fuss.
Summary:
You can use plenty of tricks for reducing the clutter inside your kitchen and making it more organized. Getting rid of unnecessary items is the most important among them.