Wood and cork embody several advantages. They are light, 'green', clean, easy to work with, recyclable and lend themselves to creative shaping and coloring. Using all these likable traits a graduate designer, Maire Condron, has come up with an elegant and unique range of tableware and pendant lights to brighten your home.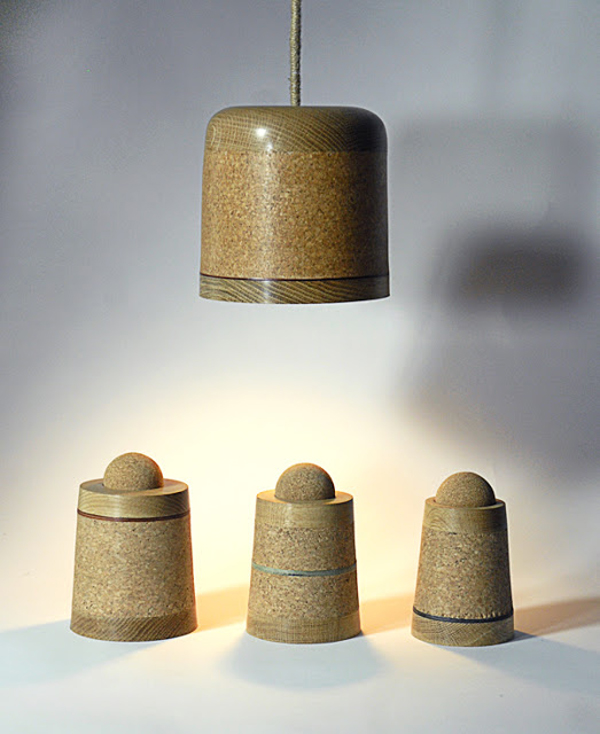 Most of the tableware consists of containers with lovely, dome-shaped lids. The pendant lighting features bulb holders which have been beautifully crafted. The material used for all these purposes is either cork or lathe-turned wood. While cork has gone into making the lids and covers, wood constitutes the actual containers.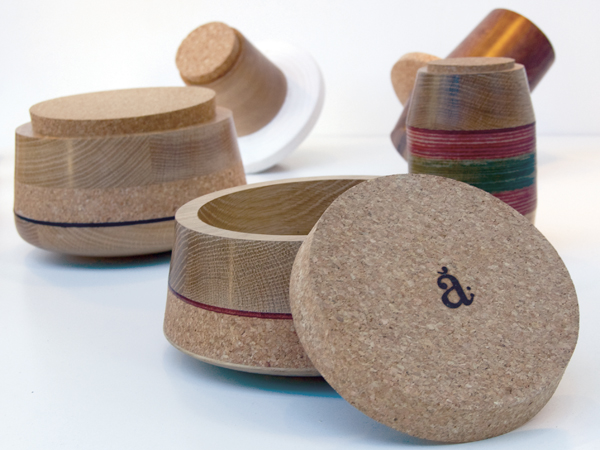 The chunky lights of the collection come wrapped in colored cords which will be useful in suspending them at various levels as per the need. These cords are durable and strong and promise to last through a rough and tough usage. Colors can be picked to suit the decor of the space which they have been picked to adorn.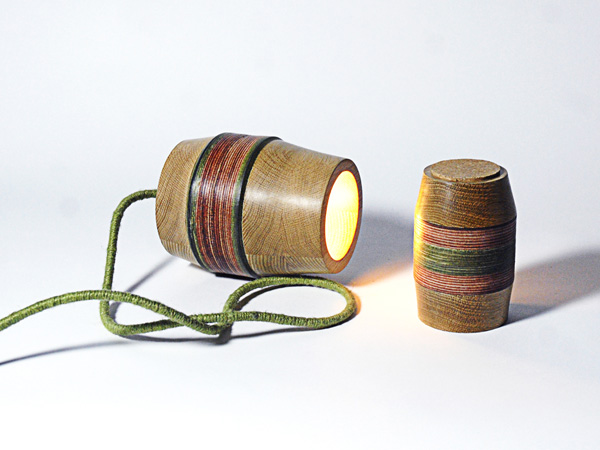 Color has also been added to the low storage containers in the form of detailing. This detailing is either in the form of patterns or a random mosaic. Care has been taken to ensure that each container grips well on the table surface as well as in one's hands.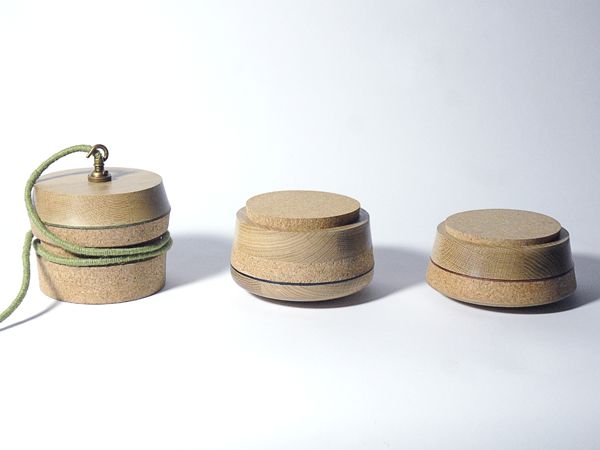 These cork and wooden accessories would be a unique way to beautify your dining room and make it 'green'. It is indeed heartening to note that the younger generation of students have been able to combine sustainability and ecological thought with creativity to produce such dining tableware.