Combine creativity and elegance and what you get is the magnificent Leat's eat table, conceived and designed by Tcherassi Vilato.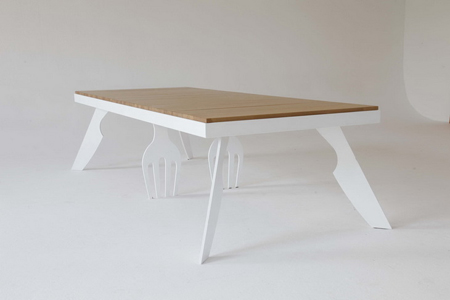 There is a perfect harmony in the form and function of this masterpiece. The modular table consists of components that are all shaped like dinnerware – forks, knives and serving board of some gigantic human.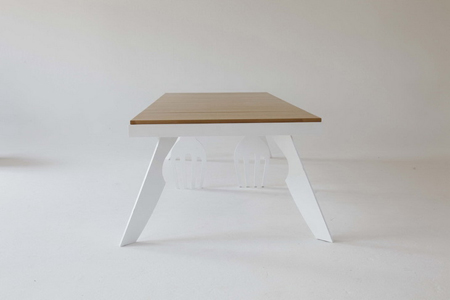 Put all of them together and the result is a neat dinner table! All that one has to do is to procure similar stools and chairs for seating!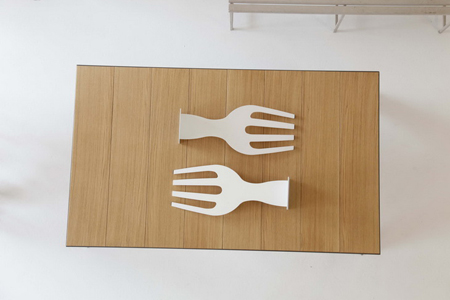 The table looks very contemporary and modern. At the same time, it is minimalistic and simple too. Therefore, it can easily fit into a variety of living spaces including the patio and guest room.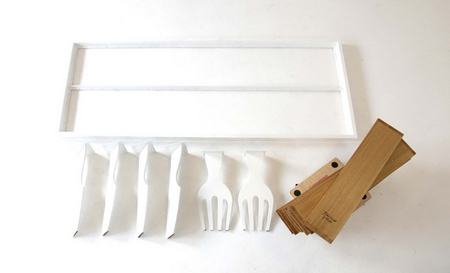 The top board has the colour and texture of wood while the rest of the table is pure white. Putting them all together into the table is an easy job and taking them apart too is equally easy. Thus, transporting the table and using it for picnic lunches and dinners is also a good idea. The picnic table can be up and running in just minutes! So, what are we waiting for? Let's eat at Leat's Eat table!