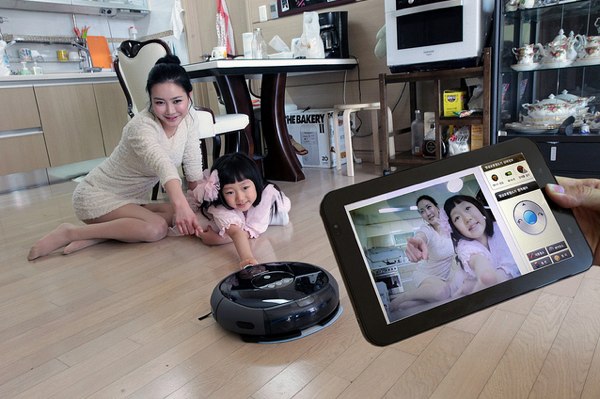 If you are astounded at the incredible growth of artificial intelligence, we have more surprises in store for you. Samsung has added an amazing vacuum cleaner in its long list of gizmos that can keep surveillance on your home as well as clean the floor of your house. Tango Cleaner, as it is called, is a Wi-Fi enabled device that lets you connect with your home while you are away. The robotic vacuum cleaner is way ahead of its peers like iRobot's Roomba or LG's Hom-Bot.
It comes with an integrated video camera which is compatible with PC, Smartphone or tablet. All you need is a Wi-Fi connection to connect the devices and monitor your home. However, you can use it as a surveillance device only when it is not cleaning the floor. Another advantage of Tango Cleaner is that it operates at relatively less sound. It is believed to be quieter than other similar devices as it produces merely 45dB of noise. Yet another interesting feature of Tango Cleaner is its integrated microphone and external light. This microphone can even catch all the sounds that you hear at home.
Samsung has launched this product in Korea at KRW799,000 which amounts to $711 approximately. Though the price tag seems a little high, it will give you the value for money. This can surely be a great addition to the list of your household appliances.
Via: Engadget