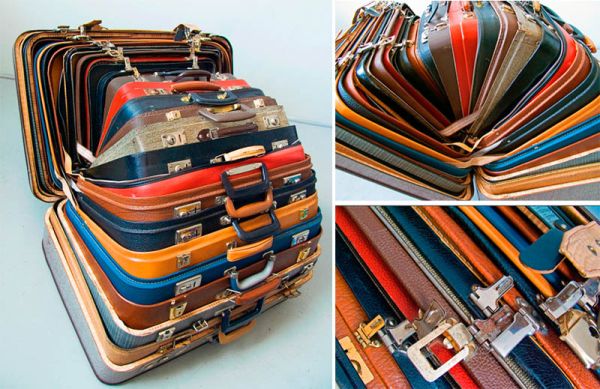 There are times when you'd want make more space in the house but still not throw away the old furniture or item. You might have some emotional attachment to it or you just don't want them to let go. The Tetris based designed furnishings help you save the things you've and make more room for more. This designing idea is just not limited to furniture. You can tap your artistic side and make them into modern day art, without the hassles of going out and buying and then thinking if this will blend with the homely ambiance.
1. Michael Johansson Tetris art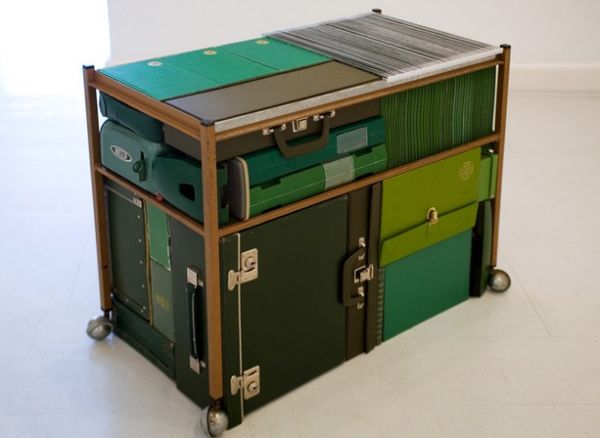 This Swedish designer has redefined modern art and set it at a whole new level. He's achieved the finesse of using random household objects and transforming them into amazingly structured and organized sculpture. His theme for creating these amazingly nifty models revolves around Tetris.
2. Tetris Furniture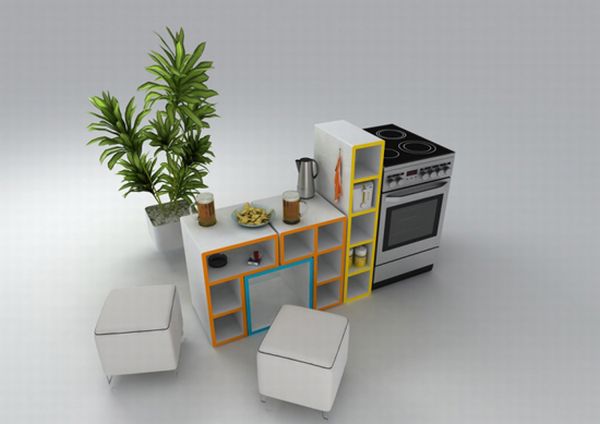 A set of square and rectangular boxes can be arranged into random patterns to blend with the necessary amenities. They come with white surface and colored borders that give them a classy and peppy look. You can use them in the study to stack books, in the kitchen as Tupperware cabinets or even beside the bed as side table. They look elegant yet simple in design.
3. Tetris modular fireplace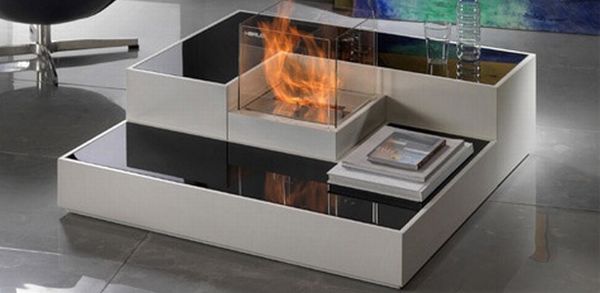 A fireplace is a necessity in the colder parts of the globe. Generally, a conventional fireplace is located in the center of the house so that the heating is evenly distributed. A chimney is built on top for the smoke to vent out. The modern day creations make it simpler and easier for the fireplaces to be in any part of the house and newer ways of using bio-fuel to generate less smoke emitting fire. To make it look elegant, the Tetris designed concept makes it look more beautiful and welcoming.
4. Tetris Shelves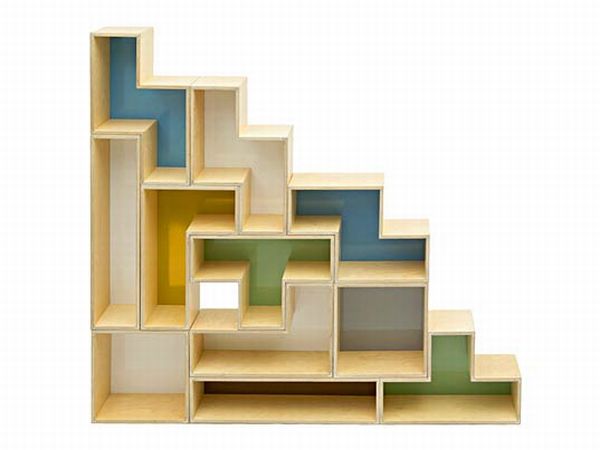 The Tetris based furniture couldn't get more realistic than this. The shapes and sizes, including the vibrant colors for the original game design can be found is these shelves design. It's easy to fit and can be a part of any wall to serve multipurpose storing.
5. Kids' Tetris Furniture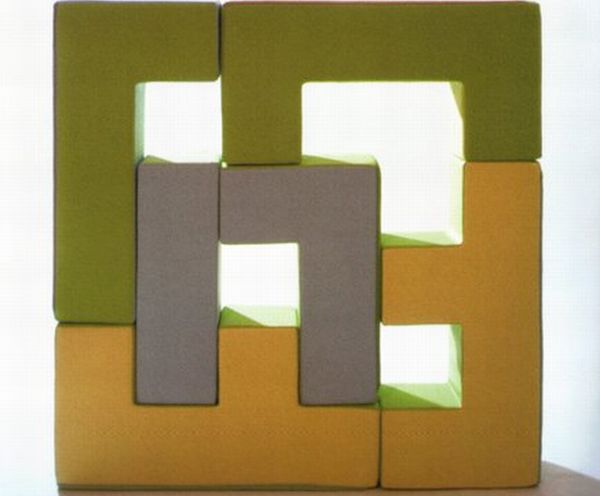 Video games were originally designed for kids, especially Tetris. It would be great to have real shapes and structure for the kids to play with and boost their creative thinking. Once they are done building, they can rest on their own created structure and admire their masterpiece.
6. Oi modules seating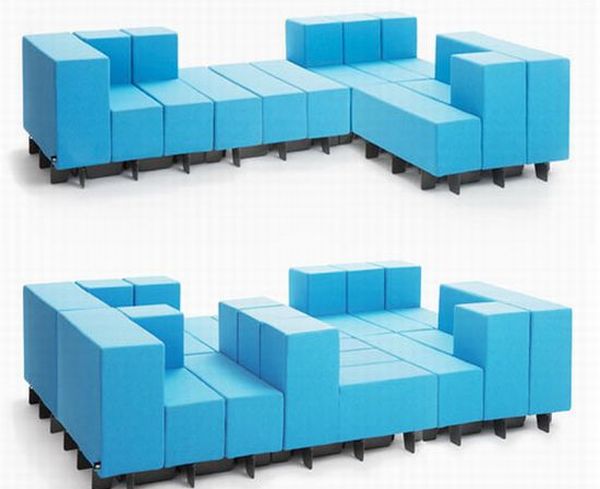 The Oi's design for modular furniture helps you bring a unique and niche look to your household seating arrangement. Started in 2006, the company focuses on creating eco-friendly and light weighted furniture. They can be arranged based on your living room's layout and these distinctive furnishings come in various colors and fabrics. Cost efficient and in-vogue, the Oi modular furniture is a must have.
7. Transformer Chair

This metamorphic sofa is the incredible design from Roel Verhagen-Kaptein. This sofa takes the shape of a lounger, a simple chair or a three person sofa. The concept is efficient for consumers who intend to change their furniture a bit too often.