Western home décor is an ultimate mix of comfort and elegance. If you wish to bring in the Western feel into your home's interior décor then here are some useful tips that will help you do so:
Flooring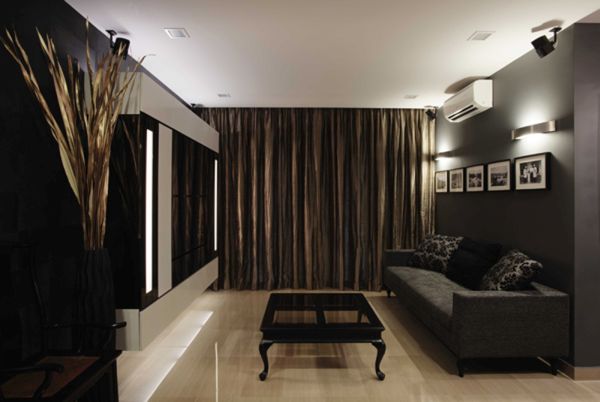 Hard floors are a part of Western home décor, you can choose from wood, stone, or terracotta tiles to adorn your floor. Cover the hard floor with plenty of cushiony soft rugs depending upon the space available. The soft rugs are there to add comfort and warmth to the atmosphere, which are integral parts of a Western home décor that make it more welcoming. Pick rugs with authentic look, and the ones made of animal skin or fur.
Windows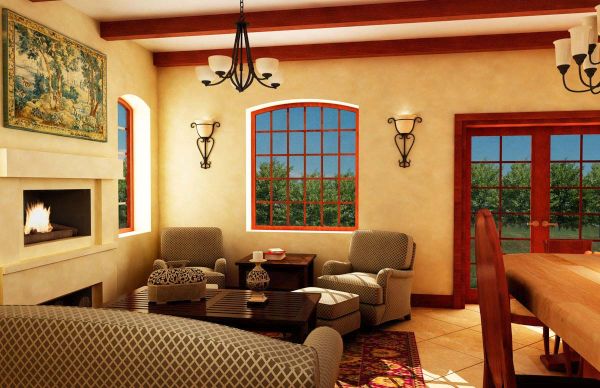 The Western home décor gives you an opportunity to choose from a simple window look or a stylish and sophisticated look. For instance, if you want to give your home a simple look, go for shutters or plain window blinds that look classy. On the other hand, if you want to add some warmth and variety to your windows, go with long and thick curtains. Suede and wool curtains look amazing, especially with the leather trims.
Walls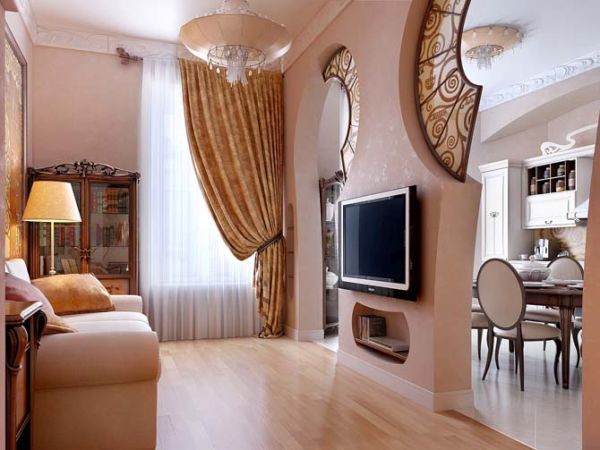 When it comes to the walls part in the Western interior décor, you really have many choices to make. You can choose wood paneling or try split-log design for the cabin style look. Another choice you get is the finish, as in whether you want a rustic look or the ordinary look. Of you choose rustic then leave wood with its natural color and texture. On the other hand, for a sophisticated look, paint or polish the wood to refine its texture.
To add a rough look that is quite in these days, give walls a rough plaster intentionally. If re-plastering seems a hassle to you, then give your walls a textured paint finish. A wide assortment of textured paint finishes you can choose from, ensure your choice depends upon the overall theme of your home because then only it will look good.
Color Tone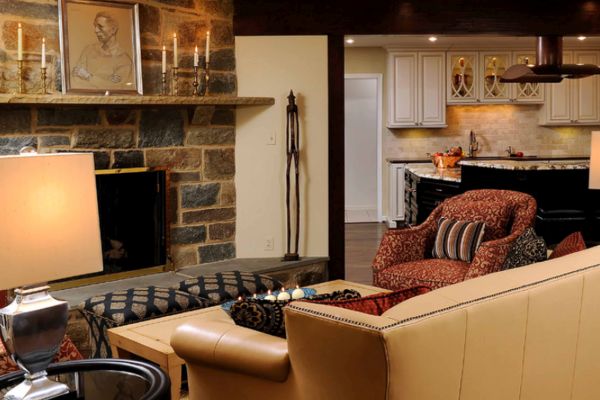 There are ample ways you can bring a Western feeling into your home décor but color is one way that makes it super easy to incorporate Western feel into your home's interior décor. The colors you usually find in Western interior decoration are the colors of nature, as in the colors that take true influence from the objects and phenomena of nature.
The reds and oranges inspired by the sunset, earthy browns and the wet clay yellows, big sky blues, and cactus greens. Both the single color and the multi color tones go with the Western décor, so bring out your creativity and come up with unique multi-color themes for your rooms.
The neutral tones have their own beauty in Western décor, such as off-whites, grays, beiges, and creams. As warmth is a major feature of Western décor, you must add accents of deeper colors to rooms, such as the rich bronzes, deep forest green, red, and deep navy.
Natural wood tone is yet another very prominent feature of a Western interior décor. Therefore, keep beams, window frames, skirtings, doors, and wooden paneling in their natural tones. You can certainly coat them with oil or wax to maintain their good condition but no need to polish them that changes their natural tone.
Furniture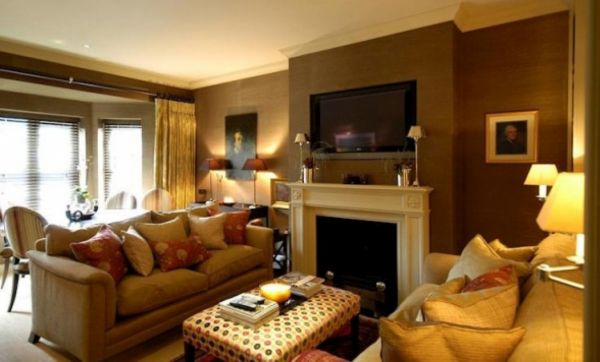 As far as furniture is concerned, simple and solid furniture goes with the Western interior decoration style. Wooden furniture especially made of split logs, oak, or pine mixed with other natural materials like leather, stone, terracotta or clay, iron, and metal looks fabulous. Many cushions on furniture is yet another feature that Western interior décor has.

You need not spend on the professional interior designer's fee for adding a Western interior décor to your home some search and imagination is all you require for that. You have to think of the landscapes because most of the inspiration Western interior decoration style gathers from is nature.