Eco-conscious homeowners know the importance of composting, recycling and reusing, and they are willing to try new technologies inside their homes and kitchens. Composting bins are a convenient and eco-friendly addition to your home. It lets you gather all the waste materials and dispose them off properly without causing pollution.
Compost bins also increase the health quotient of your kitchen and keep it clean and hygienic. The modern compost bins have unique designs and include some surprising features. We have listed some of the most eco-friendly and convenient kitchen compost in the following.
Green Cycler Manual Kitchen Compost Shredder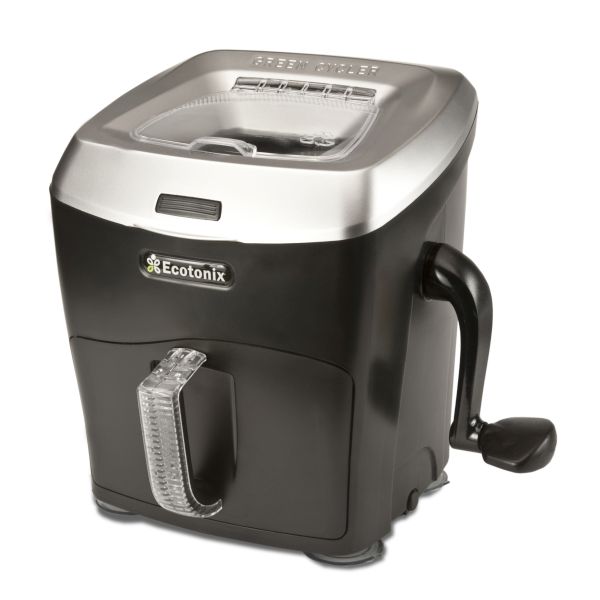 The designers of Green Cycler Manual Kitchen Compost Shredder have focused on creating a user-friendly technique of tackling kitchen waste. This shredder chops your kitchen waste into smaller pieces and parts, so that you can dispose them easily and swiftly. The bin has stainless steel blades that can quickly chop the garbage, irrespective of its hardness. The shredder also has a suction cup beneath, which keeps it steady while chopping the waste. The only problem with this bin is that you will have to empty it out before filling it again.
Full Circle Fresh Air Countertop Compost Collector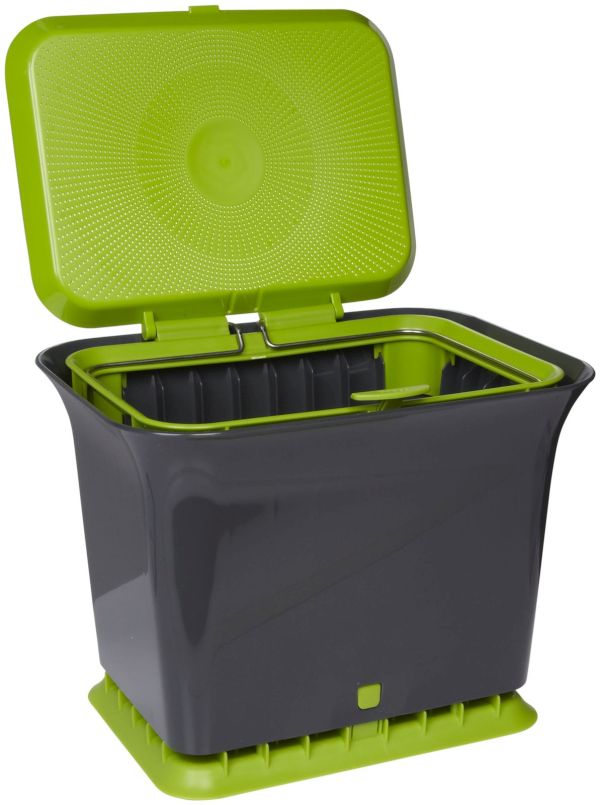 An attractive garbage compost collector is what every countertop needs to remove the waste from kitchen and keep it clean and healthy. The Full Circle Fresh Air Countertop Compost Collector has a sleek and attractive design. It has a brilliant airflow technology that lets the air pass through it. When air passes through the compost bin, it dries the garbage easily. As a result, dirty water does not create a pool of bad smelling water at the bottom. You can get it in green-grey or tan-white combinations. You can also buy the compostable liner bags, produced by Full Circle, which makes garbage disposal simpler and quicker.
Big Bag Food Scrap Collection Bucket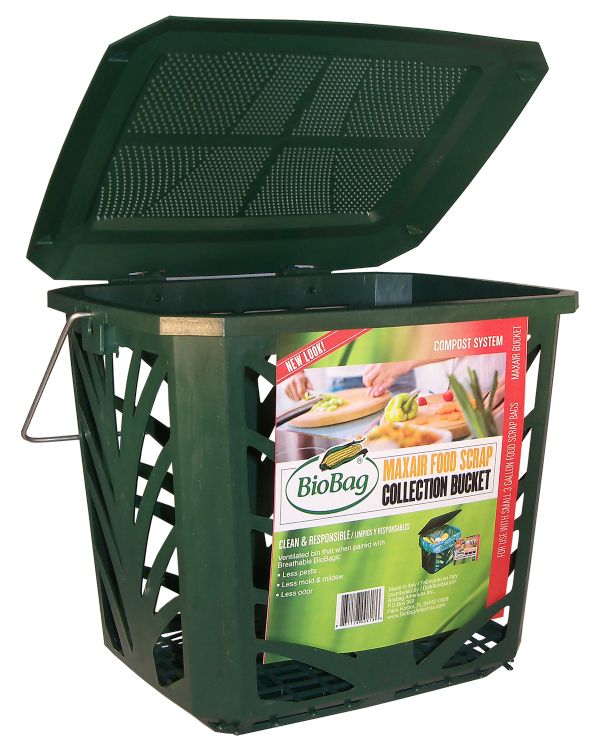 A clean kitchen is synonymous with a healthy family and efficiency. To keep all the food waste and scraps away from the countertop or cooking area, the Big Bag Food Scrap Collection Basket can be the right accessory for your kitchen. You can even order it online on different stores. The Big Bag Food Scrap Collection Bucket is made of plants, vegetable oils and other natural products that are all biodegradable.
Chef'n EcoCrock Counter Compost Bin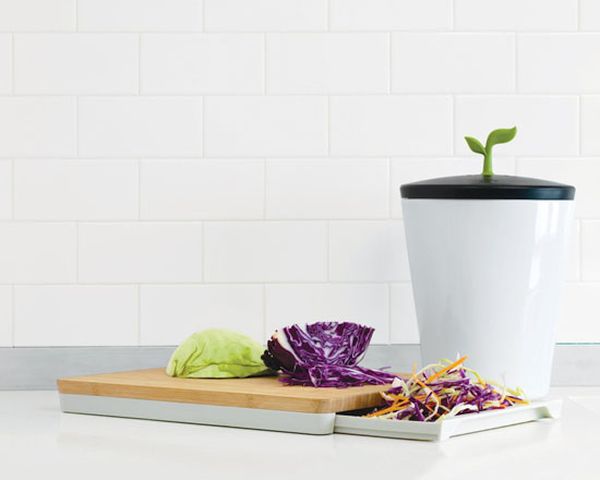 Chef'n EcoCrock is a 0.75-gallon bin that comes with a detachable inner bucket. The simple yet effective design makes it a perfect addition to modern kitchens. The bin also includes a vented lid and two disposable charcoal filters to reduce the bad odor of garbage. The outer portion of the bin is made of ceramic and the inner portion is made of plastic. You will have to use warm water to clean the compost bin.
Epica Stainless Steel Compost Bin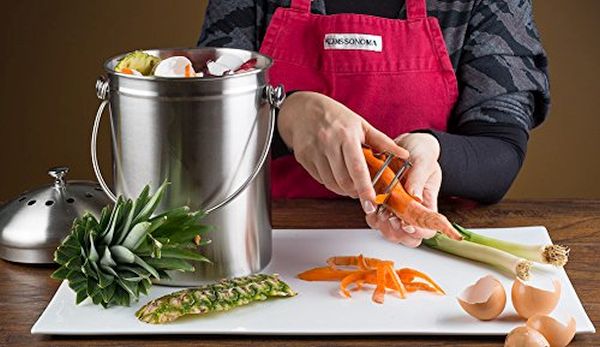 While buying compost bins, like many other household objects, you too probably look for durability. If that is the case, then try the Epica Stainless Steel Compost Bin that as the name suggests is made from 100% stainless steel that makes it safe and durable. The steel compost bin has the capacity of holding 1 gallon of waste. Unlike the ceramic compost collectors, which can get broken and create a mess, this one will keep your kitchen clean all year round. Handling this compost collector is also easier than other compost bins. It suits the décor of most kitchens.
Apart from the listed compost bins, Typhoon Compost Caddy can also be a good addition to your kitchen. It has a comparatively small footprint and comes in colors like blue, cream, red and black.
A good compost bin is necessary addition to any kitchen, as it not just helps you keep your home clean and hygienic, but also helps in sustaining the environment.