Renovating your own home can indeed be a rewarding and fulfilling experience. However, without the adequate preparation, your enjoyable weekend project can turn into a hugely complicated and expensive headache. Careful forethought and planning won't necessarily eliminate all of your predicaments, but it can keep them to a minimum. While each renovation project can differ dramatically, the fundamental planning requirements will be much the same. We've put together 7 key factors to consider before you decide to jump in and renovate your own home.
1.Assessment
Before you begin planning your dream renovations, it's important to properly assess your property so you have a good idea of what you want to change and exactly how you want to change it. Keep in mind the amount of money you have to spend, and be realistic about the changes you can afford to make. Number your changes by priority, keeping in mind your overall goals for renovating. An important part of your assessment will be to note any structural faults in your home, such as cracks, leaks, rotting or rising damp, and any changes you expect to make regarding these. Consult a reputable builder to help you properly make these assessments.
2.Planning
Once you've assessed the state of your home and how you'd like to improve it, you can start planning! This is where you will figure out how big your project is and how long it is likely to take. Are there parts of the renovation you can do yourself? Will you need a builder? Will you need a project manager? Will you need an architect? Are you able to live in your home while it is being renovated? These are all decisions you will need to make during the planning process.
3.Budgeting
Now that the plans are in place, you can start assigning your budget. If you've priced your renovation tasks realistically, you should be able to segment the costs accordingly. If you don't have the cash on hand, there are other options for you to be able to finance your dream home. Budget blowouts often stem from poor planning – changing your mind halfway through, not identifying potential problems until it's too late or hiring the wrong people for the job. A good way to ensure you don't run into budgeting problems is to make a spreadsheet outlining all your costs from the very beginning, and stick to this system.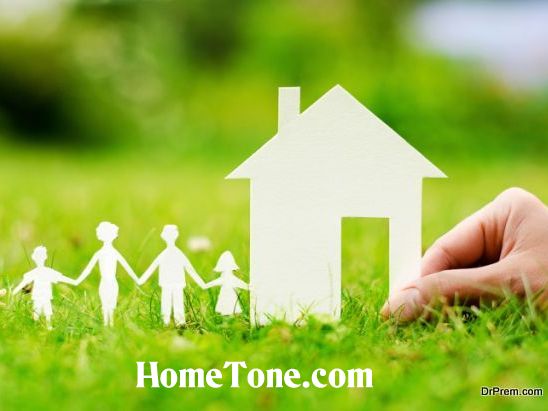 4.Obtain necessary council permits
When planning a renovation, it is imperative you contact your local council or government to discuss exactly what they require from you to approve your proposed plans. If you're planning to use crane hire services, trucks or other disruptive, large machinery, you will be required to apply for the necessary access to your property. If you've already hired a builder or an architect, consult with them about the application process. It is also important to remember that certain heritage listings can protect properties from any major changes. Ensure you're up to date with this information so you don't come across any difficulties during the renovation process.
5.Insurance during the renovation
Most homeowners fail to enquire whether or not they are covered during renovations. Don't be left in the dark – make sure you ask your insurance provider if your policy covers your property under any circumstances. If your insurer cannot give you the required level of coverage in the case of damage or loss, they may suggest that you find a separate policy for the renovation or pay through your builder's insurers.
6.Check in regularly
It's important you have face-to-face contact with your contractor as much as you can. Visit the renovation site as often as possible in order to conduct a thorough physical check up on the progress of your renovations. Mistakes will happen, and you need to make sure you're there to react to them. The longer that mistakes go unseen, the more expensive it will be to remedy them.
7.Have fun!
Although renovating a home can be an arduous process, there are many rewards that come from improving you and your family's living space. Don't forget to have fun during this time. Incorporate your own style, flair and individuality into the flavour of your renovations. Dare to be different! Don't get too caught up on the everyday hurdles that can seem endless; stay focused and always think about the bigger picture. It will all be worth it in the end!
Choosing to renovate your home is certainly a big decision. However, it is one that can bring many joys, and allow you the luxury of designing your own bespoke living environment, whilst also adding value to your property. Don't make the mistakes that so many others do; take heed of these 7 helpful guidelines to ensure your renovation process is as smooth and stress-free as possible!