People prefer tiles for use on the floors and backsplashes in their homes, but not many go for tile kitchen countertop. Probably people do not know that it is an affordable, durable and an excellent option in comparison to those traditional countertops made of solid stone units.
Made by firing clays and minerals, tiles are durable, as they are heat and water-resistant and do not stain. Besides, they are easy to install and repair as well. All these qualities make tiles such an ideal option for using as kitchen countertops.
Things to Consider While Buying Tile for Countertops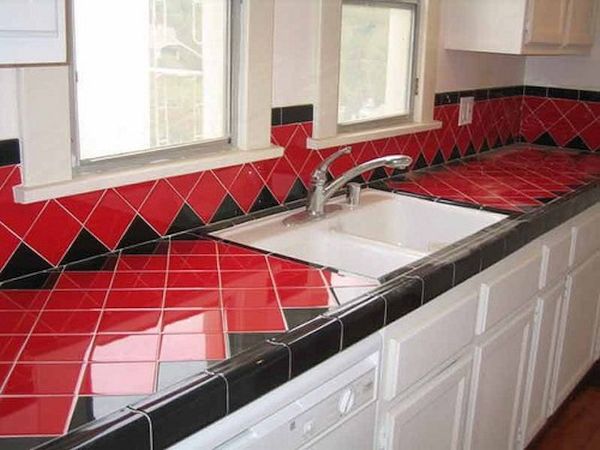 To make sure that you pick perfect tiles for your countertop, you must know following things about tiles:
Type of Tiles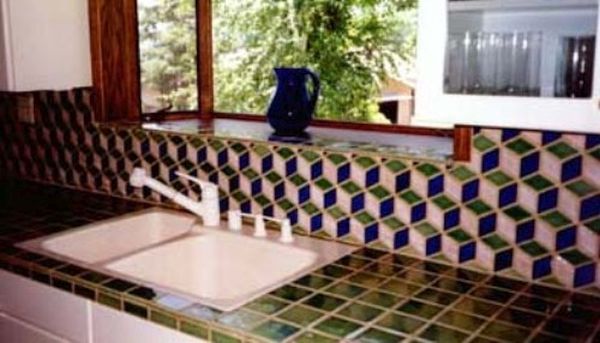 Ceramic: Available in plenty of colors and designs, ceramic tiles are the cheapest you can get. Ceramic tiles are made of pressed clays and are glazed, which makes them water and stain resistant despite having a porous structure. You have to be careful because if you drop heavy objects with force on it, it will break or chip.
Porcelain: Porcelain tiles are also durable but they are pricier and are difficult to install if compared to ceramic tiles.
Mosaic: Mosaic tiles are extremely beautiful and look no less than a masterpiece. These tiles come in 1-inch square units that you can combine to form a wide assortment of patterns. As chips and cracks become prominent in ceramic tiles, mosaic tiles manage to hide them quite well.
Quartz: You can take quartz for granite, as they both look alike. Quartz crystals pressed together with resin make quartz tiles. They are beautiful and non-porous surfaces that eliminate the possibility of bacteria trapping and stains. They are long-lasting, high-performance and cheap in comparison to granite tiles.
Granite: Granite tiles are strong and capable of hiding dirt and stains. Once you install them, you will have to get them sealed every year for enabling them to give better performance.
Other Elements to Consider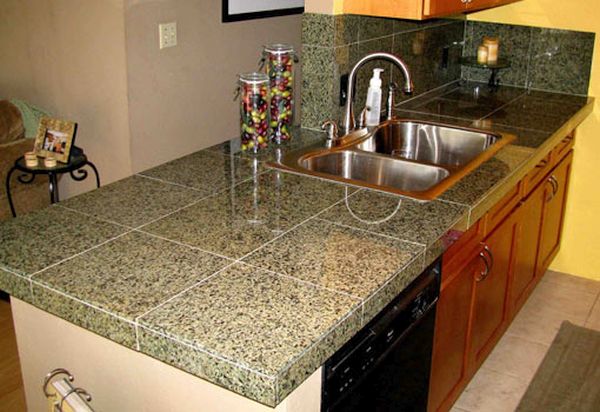 You can choose from small tile squares such as mosaic tiles to tiles that are 48-inch squares. The size difference affects the look of a countertop and the entire kitchen altogether, so pick ones you think will suit your kitchen the best.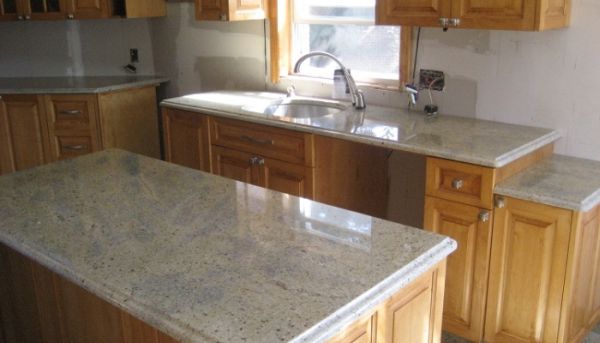 You can get the hang of the tiles with grouts that either match your kitchen décor or contrast it. Grout tinting serves this purpose well.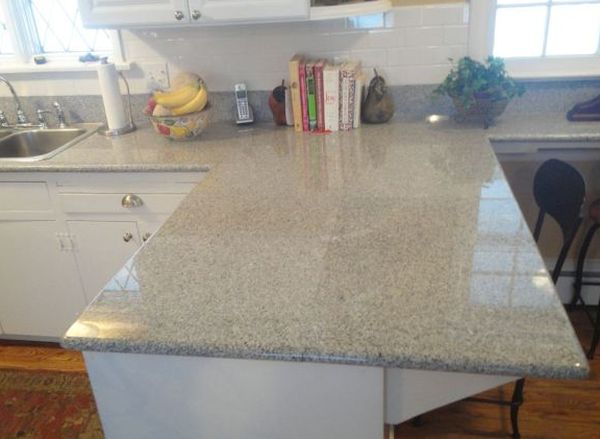 Tile countertop options are plenty, which come in a wide assortment of finishes. Ranging from smooth glazed, crackled, printed, matte, to hand painted, every finish has its unique styles and charm. To pick up ideal finish, you should try to match it with the existing décor and your requirements. Besides, you should remember that glossy finishes look lavish and smart but they fail to hide damages, such as cracks and chipping.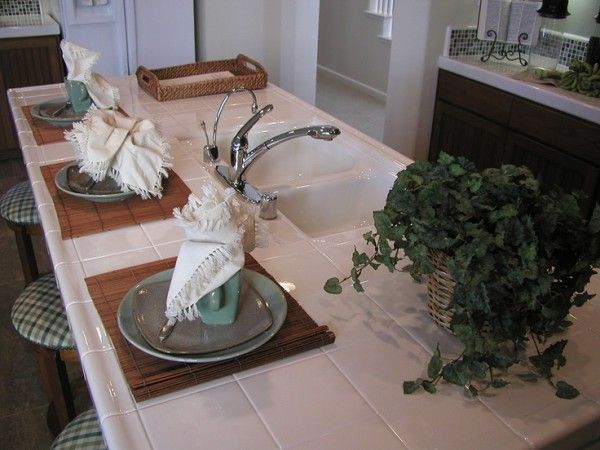 You should know what all you are supposed to do for your tile countertop's maintenance. You will be happy to know that tile countertops are easy to clean but yes, you are supposed to be careful with how you clean them. Anytime you spill something on the countertop, ensure you clean it immediately.
Doing so prevents spills from turning into stains that works wonders for keeping tile countertops gorgeous for many years altogether. While buying tiles for the countertop, you can confirm with the manufacturer, as to which tile cleansers you can use and which ones you should avoid. After cleaning tiles, make sure you rub them dry, as this brings a shiny finish on tiles after cleaning.
Tiles are not just durable options for floors and backsplashes in kitchens, but for the countertops a well. Available in a wide variety of colors, types and materials, one can choose tiles that suit their requirements and choice the best.