Thinking of setting up a gallery wall in your home? Then there are some pointers you need to take into consideration, including understanding the term 'gallery wall'. A gallery wall is a collection of art, photos or décor items displayed on a wall. There are several ways in which you can design a gallery wall in order to achieve a more modern look for any room in your home. Consider these tips that offer you an insight into what goes into the process of setting up a gallery wall.
Choose the Wall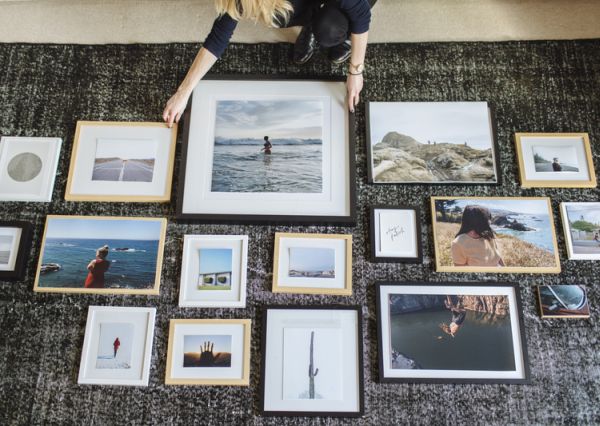 Not every wall will meet the criteria for a gallery wall. You will need to choose a wall that is easily noticed when someone enters a room. You can also choose a large, empty wall that looks rather forlorn or lost in the midst of the other decorations in the room. Spaces like the wall next to the stairway where traditional artwork doesn't fit can also be used as a gallery wall.
Choose the Wall Style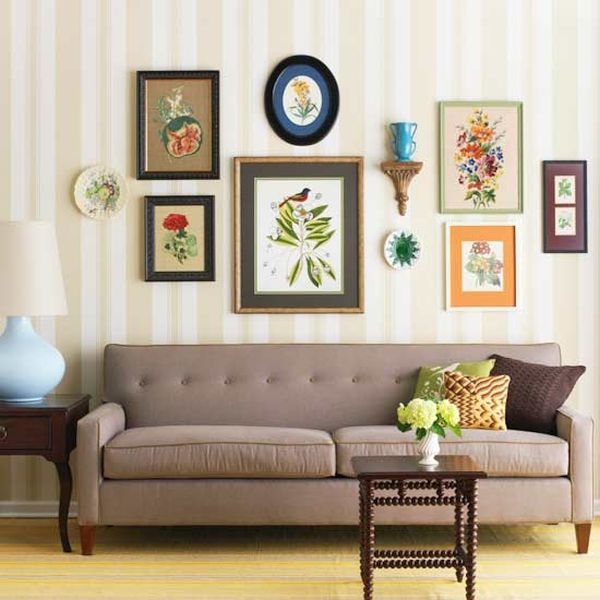 You need to choose a style that will complement the room décor and not act against it. Take a good look around the room and take in the décor and furnishings. Will a black and white gallery wall or a more colorful one look better against these items? Considering the vibe of the room; will a formal, symmetrical wall look better or a free-flowing one? Write down your thoughts on a piece of paper and go through these facts again until you choose the right style for your gallery wall.
Choose the Collection Style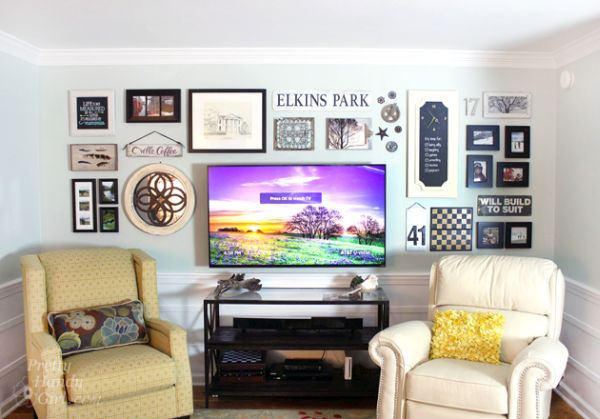 Having chosen the style of the gallery wall, you need to choose the specific style of the collection you wish to display on the wall. While a more unified style will involve a collection of items like photographs, dishes and mirrors that are similar, an eclectic style will focus on a diverse range of items like photographs, pictures, paintings and objects, etc.
Depending on the chosen style, you can use different ideas for the items that need to go up on the walls. Some of these include framed wallpaper, empty frames, vinyl album covers, baskets and even mirrors, etc.
Choose the Hanging Layout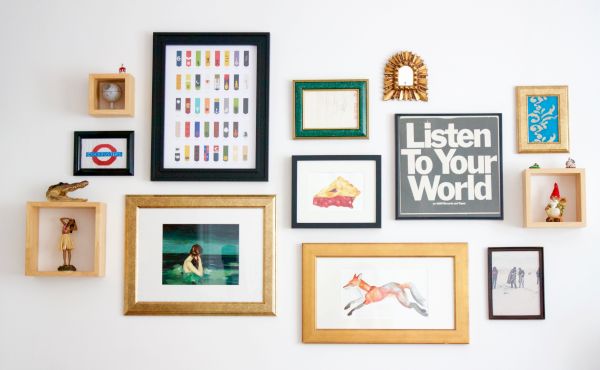 There are three ways in which you can plan the hanging layout in order to give your gallery wall a more professional, streamlined look. One easy way this can be done is to place the collections in a specific layout on the floor, taking a photo of them and using this photo as reference to hang the items in their respective places on the wall.
Another way is to outline and make a paper cut out of each item you wish to display. Arrange these cutouts on the walls with tape. Once you zero in on a specific layout, hang the items above their respective paper cutouts.
Choose the Hanging Style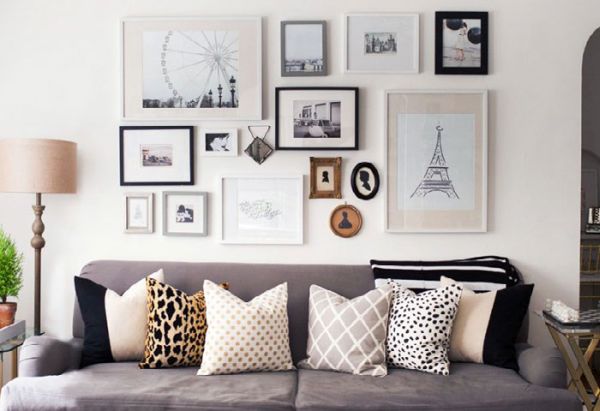 By style we mean the way you want to hang the items on the wall. While nails make a sturdy option, they can become bothersome if you have a lot of items which will easily translate to a lot of holes in the wall. Suitable alternatives to nails which you can try out for the wall include command picture hanging strips that come with Velcro backing to hold the items in place or a museum gallery hanging system that utilizes interchangeable steel cables attached to a track on the upper wall to hold the items in place.
Hanging a gallery wall in your home is a great idea if you have a wall large enough to do so. These tips will help you set up a mesmerizing gallery wall.