It is true that interior décor trends change every year but you can surely draw inspiration from the hot trends and modify them according to your needs. So, if you are planning to redecorate your bathroom this year or you are planning to undertake decorating the bathrooms of your newly bought home, take cues from popular trends. You can use two or more bathroom décor trends together.
Some trends, which are popular this year, have been in vogue in 2014 as well. Chances are high that they will be trending in the coming years as well. We have compiled some of the hot bathroom designing trends in the following.
Clean and contemporary is back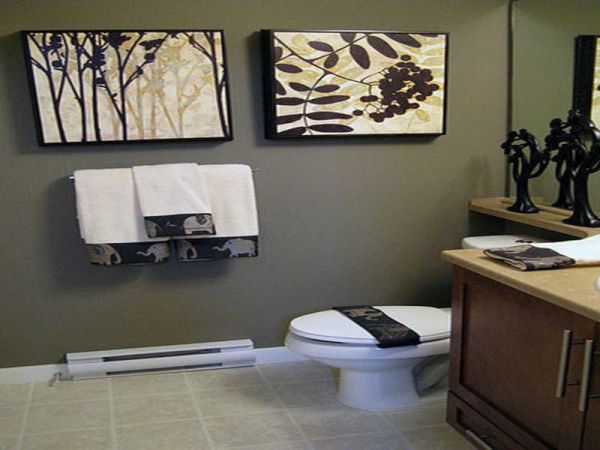 The colossal cottage style bathrooms have now become a thing of past. This year the clean and contemporary style is back with a bang. National Kitchen and Bath Association has published a style report, which predicts that clean, simple and uncluttered bathrooms are rising in popularity. If you are redecorating your bathroom, use minimalist designs and convenient lighting fixtures. Contemporary can also be glamorous but in a more pragmatic manner.
Go natural and restore sustainability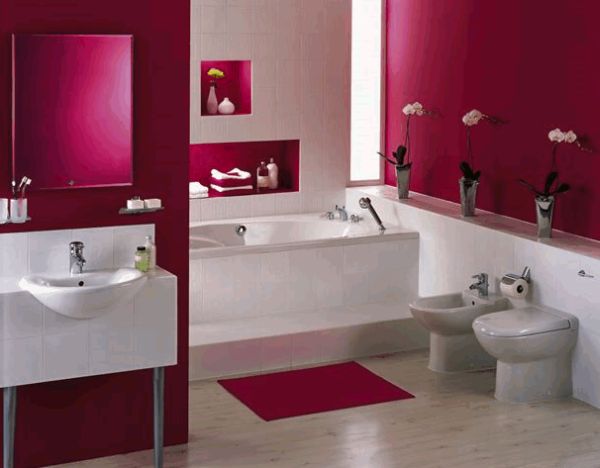 Are you someone who worries about carbon footprint and its effect on nature? The good news is that now you can use green designs in your bathrooms and make them more sustainable, and that too without compromising the style. This will help you save water, reduce energy wastage and decrease your carbon footprint. Use natural materials like wood, rough natural stones and bamboo for decorating your bathroom.
In small bathrooms, you can use a sleek planter to add some greenery and freshness. Marble flooring also makes a bathroom look closer to the nature. If your bathroom is adjacent to garden, then make a lovely glass window and plant green shrubs just outside. This will make the window look even better. Some people also opt for a living wall inside their bathrooms, but it needs regular maintenance.
Low flow toilets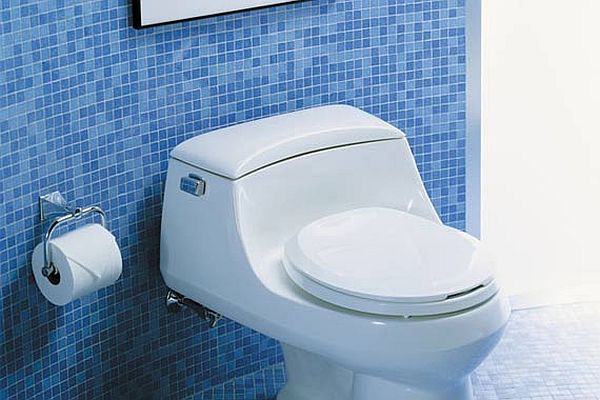 Tired and disgusted with huge water bills every month? Installing low flow toilets can help you reduce your water bill by a great margin. These new type of toilets reduce and regulate the water that drains every time you flush. You can save around $100 on water bill just by installing the low flow toilets.
Shades of Grey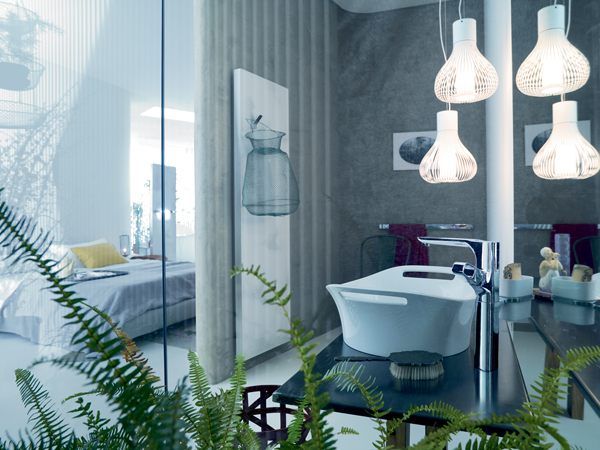 This year grey color is in vogue and has impressed interior designers who suggest it for toilets. Instead of whites, you can use shades of grey to make your bathroom look classic yet chic. If your love white then pair a darker shade of grey with white to create lovely contrast and a unique appeal.
Invest in LED lighting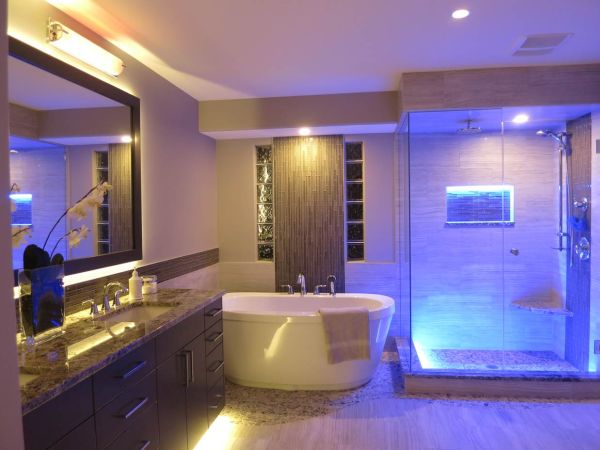 When it comes to lighting fixtures, following top trends blindly will be a mistake. Choose lights that will offer illumination for a long time and do justice to your money. LED lights are the most practical lights that you can use inside your bathrooms. These lights conserve energy, help in bringing down electricity bills and last for longer period. Of course, you can splurge on false ceilings with colorful lights to make your bathroom more exotic in appearance or get a chandelier to go with the LED lights. However, calculate your budget before you start buying light fixtures.
Get fancy faucets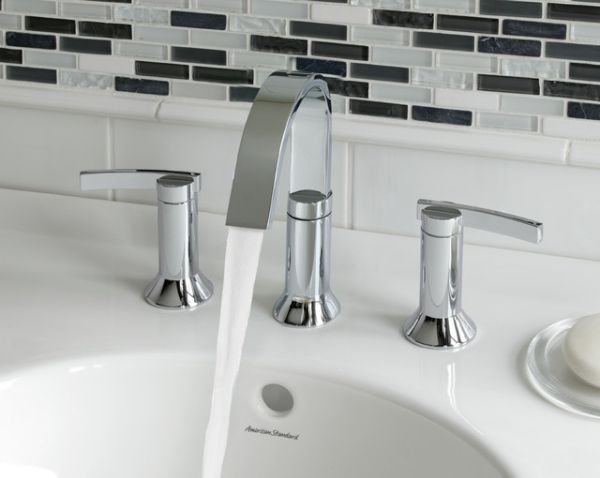 When you visit spas, hotels or resorts, you probably admired the faucets in the bathrooms. You too can get some fancy yet functional faucets for your bathroom. Now there is a wide range of affordable, fancy faucets available for your home both online and in stores.
Several new bathroom décor trends have emerged this season. Pick and follow trends that match your personal style and help you go green.