Headboards are in these days, as they give a classic look to the interior and enhance the overall beauty of your bedroom. Headboard not only adds style to your bedroom but also works as a hidden storage to store all the clutter and make your room look more spacious. Even though you can purchase a trendy headboard from the market, creating one from waste material, such as old door or furniture, on your own will help you let loose your creativity and get the desired shape and style in your bedroom.
Creating a recycled, custom headboard will not just help you save a lot of money, but also let you play your part in sustaining the environment. Here we have a list of amazing headboard designs that will help you create one for your bedroom.
Headboards from old paintings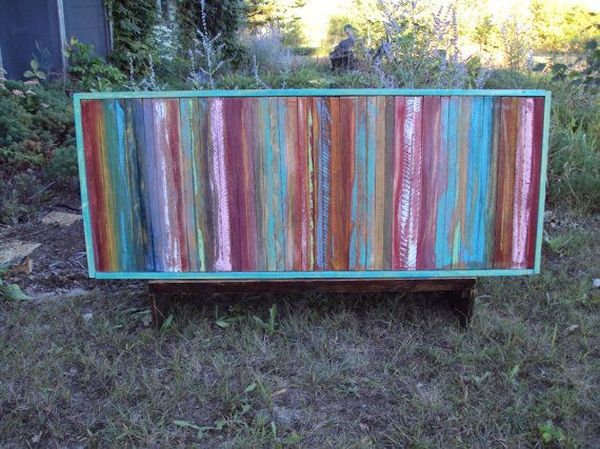 Old paintings and photographs make excellent materials for headboards. You can add some frames with this, as they look pretty and is a beautiful method of keeping your loved ones around you. What about a big family photo? I think it is great idea to show your love for your family.
Old gate headboard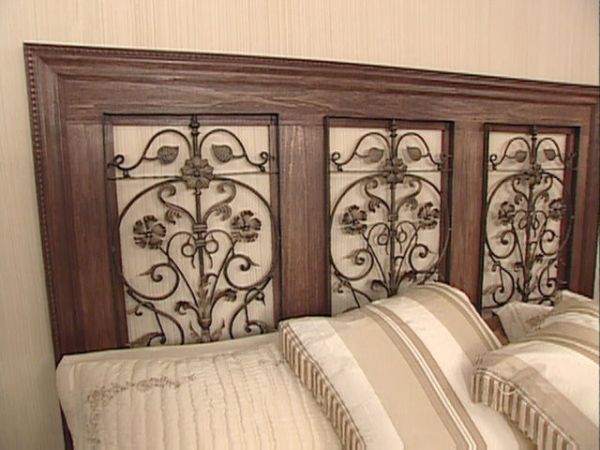 Big and old Iron Gate can be a good option to make a big and attractive headboard. You can take the help of a carpenter or can make it your own. To make a beautiful headboard from an old gate you have to consider its size as it should go with the size of your bed. There are various methods to convert it into an attractive headboard. You can brush off the peeling paint and dirt to make it new and beautiful.
Old wooden door headboard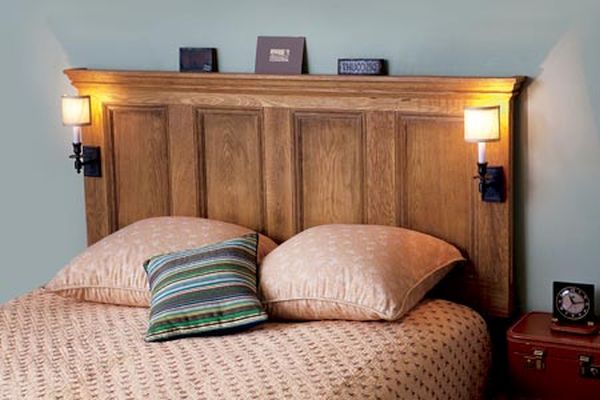 Wooden headboards were used centuries ago to add trendy and classy look to bedroom. It can be used a vintage headboard to give a vintage look to the room. It will go with almost every type of decor and color scheme. You can add small cabinets and drawers to it in order to make it mini room storage.
Thread headboard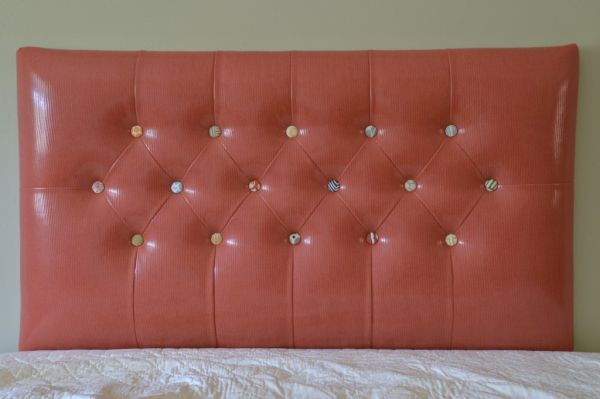 Thread headboard is a creative idea to enhance the beauty of a room. It is very simple to make as you just need to look for a big waste frame so that you can weave some threads in it and can convert it into a beautiful headboard. You can decorate it by hanging stars and by using different color threads. This will look unique and creative than other headboards that are available in the market.
Chalkboard headboard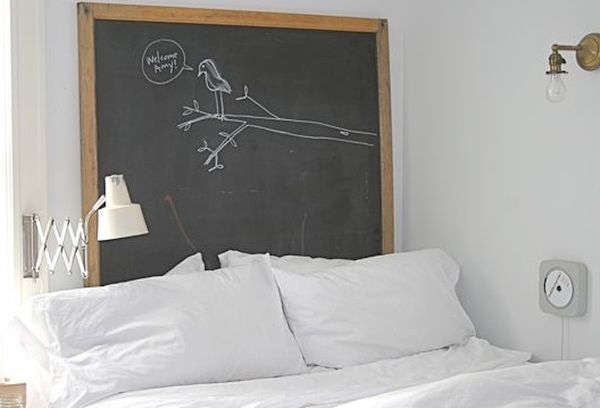 Chalkboard headboard is a funky idea for kid's room as they can write important things on that board. They can paint on the board and can learn many things. It looks very cute and adorable. You can get a waste piece of big chalkboard from the market and can find in your store room. You can decorate it by drawing funny cartoons.
Books headboard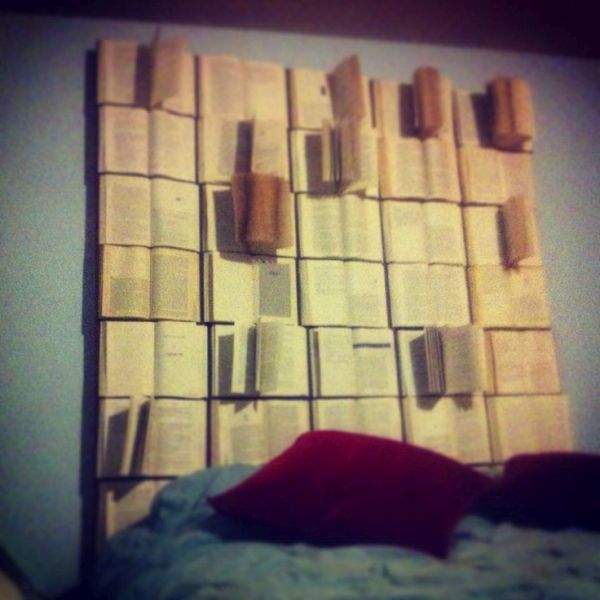 If you are a book lover and want to do something different to make your headboard them books headboard is a great option for you. You will find it more interesting and can get your favorite book before going to bed. Book headboard is an interesting way to take your bedroom décor to another level. Apart from this, you can add a piece of tin to make mini book storage.

Headboard is a unique way to add a classy look to your bedroom. There are multiple ways to make headboards without spending more.