Renting an apartment is common in cities and metros. You could just be starting out in your new job, or just like to stay in a rented home rather than shelling out exorbitant amounts for your own home. There is only one drawback to rental homes – they may not be as warm and stylish and the challenge is to make them attractive and turn them into a home you will be happy to return to in the evenings. Check out these easy tips for decorating a rental house on a budget:
Rent some lovely furniture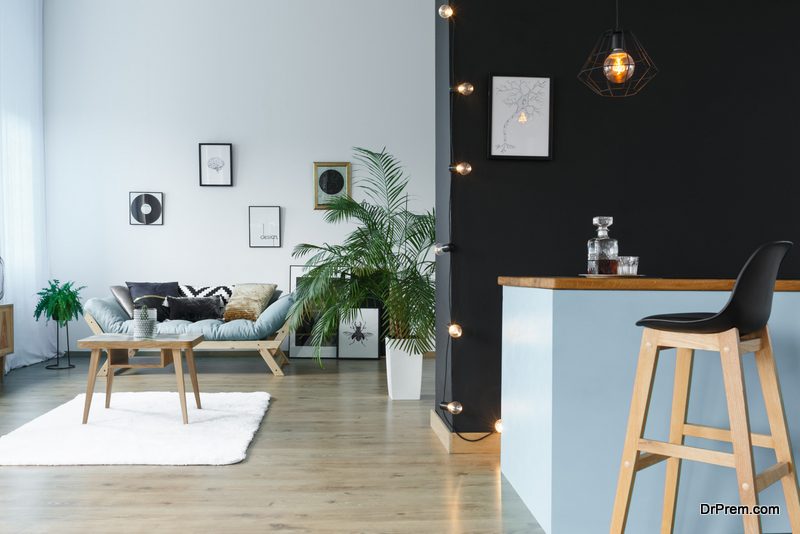 Renting furniture for a rented home makes sense. Rent the jazziest, most stylish furniture which would have cost a bomb to buy. Or you can buy used furniture which you can do up with throws and cushions. This is one of the best tips for decorating a rental apartment on a budget. 
Swap the cabinet knobs
In a rented apartment, you can't make permanent changes. But anything that can be taken out, can be changed. For example, old cabinet and drawer knobs can be unscrewed and stored, so that you can replace them when you leave. Check for beautiful knobs and pulls – even this tiny décor change will make a great change to your rented home.
Stick over an ugly kitchen floor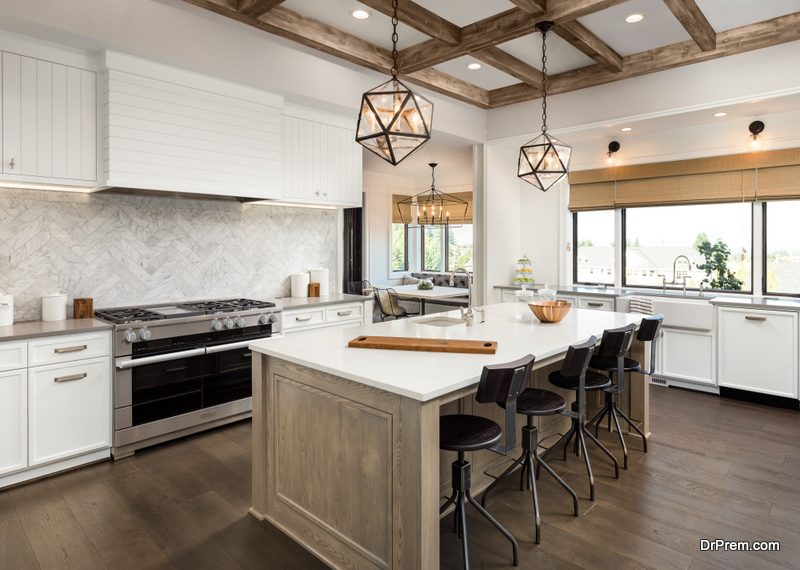 It's one of the coolest and cost-effective temporary apartment upgrades and idea 2018. You will be astonished at the cost, just $15 for a set of vinyl stickers which you can stick over your kitchen tiles. These are removable and with an afternoon's effort and dirt cheap price, you will totally transform the kitchen. One of the truly excellent tips for decorating a rental house on a budget!
Washi tape an entire room
Unquestionably, one of the best ideas how to decorate a rental home without painting is to stick some Washi tape at the wainscoting height or border the windows or walls. Use your imagination to paper the walls with Washi tape, which can come off easily and is of course, incredibly inexpensive.
Hang some pretty curtains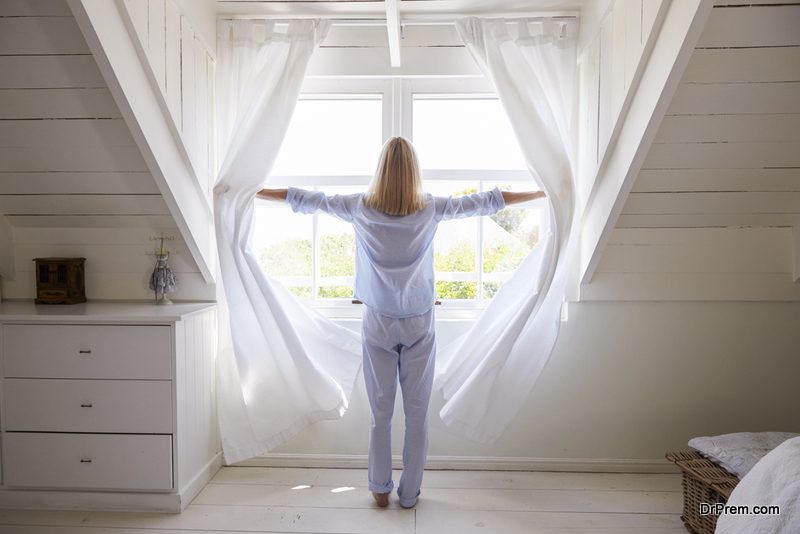 Curtains are a great way to change the look of a home, especially if your rental contract does not allow you to paint or wallpaper the walls. You don't have to spend much on gorgeous curtains, and once you leave the rented home you can take them with you. This is one of the tips how to decorate a rental home without painting. The background will still be changed but you need not paint or wallpaper it. Also, you can't box the radiators but you can hang pretty curtains which will take the focus off the radiators.
Include clever lighting
A temporary apartment upgrades and idea 2018 is to buy some lamps and place them around your home. Floor lamps, table lamps and even light strings which cost next to nothing will add a warm glow to your home. You can buy online, check out IKEA or vintage shops where you can be sure to find some great lighting options.
Include smart kitchen storage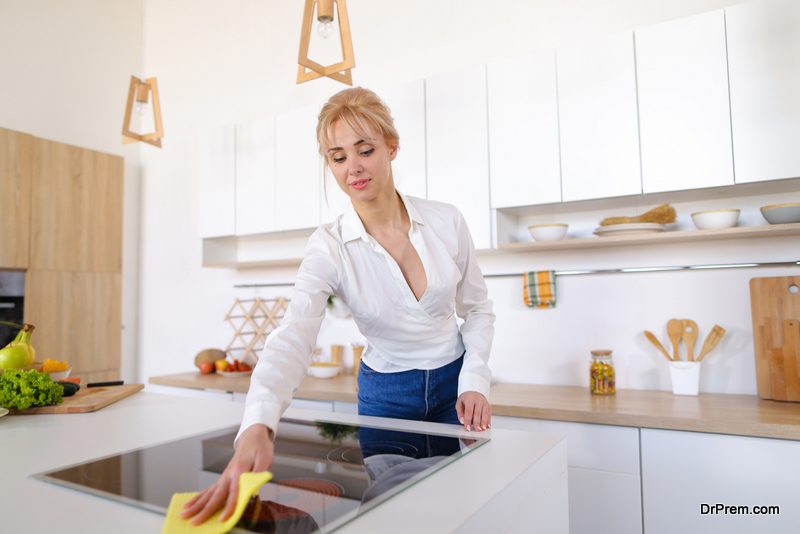 You can't mount any kitchen cabinets in a rental, but you can create a smart storage out of a pegboard. This idea is one of the best to store and display your pretty pots and pans. It is certainly one of the best ideas for decorating a rental apartment on a budget.
Get a picture ledge
For decorating a rental house on a budget, you can buy a simple picture ledge. You can put up your photos and other décor knick knacks on it to give your rented home a personalized touch.
Add some plants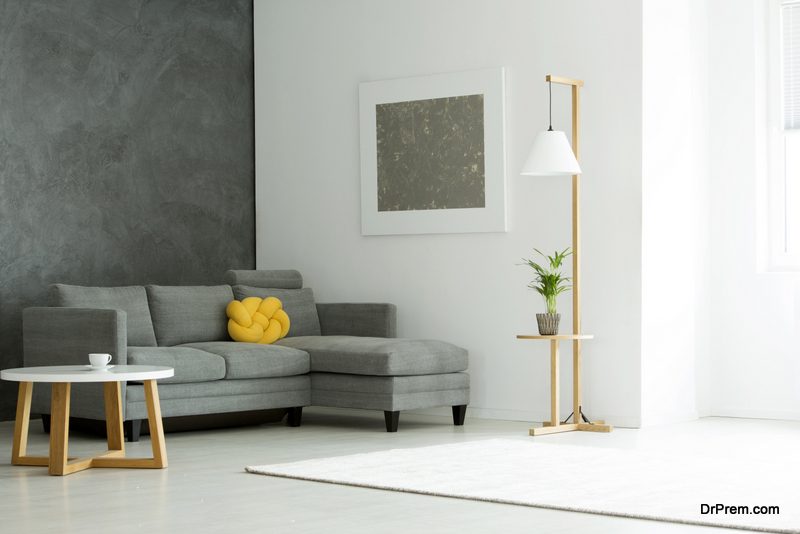 Plants liven up any space, and clean the indoor air. Check out air cleaning, shade loving plants which are easy to take care of. Bonsais and air plants look gorgeous and is one of the best ways for temporary apartment upgrades and idea 2018.
Pretty planters
Planters are a cheap idea to make a visual  impact. There are many chic ones in a huge range of colors, patterns, sizes and shapes which you can place in every room, including the living room, bedroom, kitchen and bathroom. It is one of the ideas we like best for decorating a rental house on a budget. 
Get a temporary backsplash makeover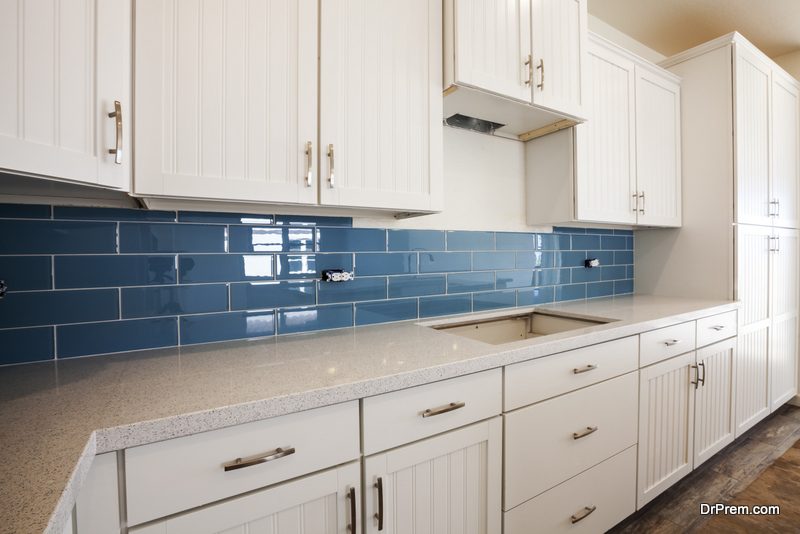 Rental homes do not really have a backsplash – the space over the cooktop is probably painted the same color as the rest of the house. Get some Stick-on tiles will make you proud of your rental kitchen. It's an amazing idea for decorating a rental house on a budget.
Hang artworks without framing
Framed artworks have to be hung from nails, which your rental homeowner might frown upon. It does not mean that you have bare walls – just stick beautiful prints on the wall with sticky tape, washi tape or double tape. Yet another splendid idea for decorating a rental house on a budget.
Replace kitchen and bathroom faucets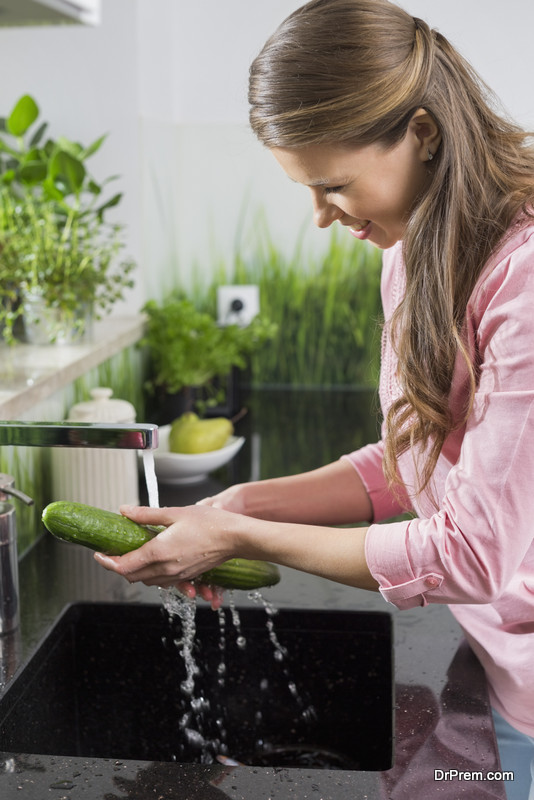 Rental homes usually have water stained and faded faucet in the kitchen or bathroom. Providing your landlord agrees, you can change the bathroom and kitchen faucets according to the budget.
Make décor out of magazines and books
You may have loads of old magazines you just can't part with? Well, make a coffee or side table using magazine stacks as the base and a reclaimed wood plank as the top. Who knows, you might get the wooden plank for free (or almost free) if you search in the right places!
Swap the inelegant lighting fixtures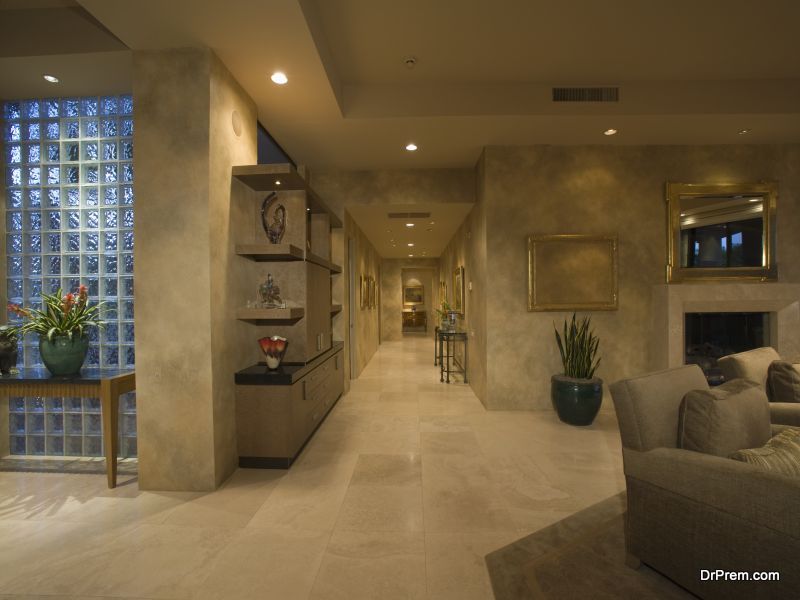 Rental light fixtures are sometimes nothing but eyesores. Buy some nice fixtures (you'll be stunned by the choices you have in thrift stores, online stores etc a budget!) and unscrew the old ones. Get an electrician to help you, and screw on the new light fixtures. Buy some trendy ones if you have a minimalistic décor scheme.
Add layers to add warmth
One of the key ways to decorating a rental house on a budget is to transform the concrete, unattractive space into a warm, inviting one. Add some deep, rich rugs, mount some trendy or classic artwork, according to your décor scheme. All of these would imbue character and elegance to your rooms.
These incredibly easy and inexpensive ideas are great to transform a dreary rental home into a vibrant, beautiful and personalized space you'd love.