The drawing room is an essential part of your house where your family sit, talk, discuss and have a good time. This can be made more interesting by putting some effort and keeping into consideration some important home decor tips. Right from the time the guest enters your house, the room gives them the feeling of your personality and how the house going to be. Home decor ideas for drawing room are the way to enhance your room and make it look more appealing and interesting.
Colored themed living room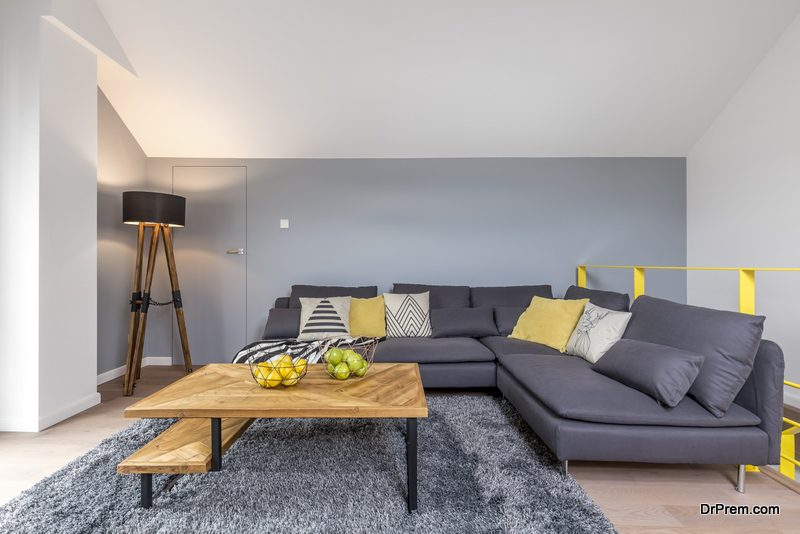 Living space has to be comfortable and at the same time, it has to look good and attract the guest. So why not give it a nice paint and experiment with a combination of different hues. Use different shades of colors to see which colors work together better. Keep in mind that opposite attracts and the same way you can try out three to four vibrant colors to combine in your living space.
Choose different shades of color for your eating area, sofa or the TV console part which will definitely bring fun element. This is definitely one of the modern living room ideas. Keep in mind to choose a lighter shade or white background if are going for bright shades of furniture. And if you want to go for a bright colored sofa, keep the other furniture minimal so that your sofa takes away all the limelight.
Transfer the attention to the ceiling
This idea will be definitely a new idea on this list. If your living area has a high ceiling, you can make use of it. Decorate in such a manner so that all the focus shifts to the ceiling. The higher ceiling can be made interesting by giving the space a nice décor and design. You can also make use of the vertical space with the choice of your artwork.
Try out different colors and pattern to give the blank space a new dimension. But keep in mind whichever artwork you choose, keep it minimal, choose the size small and do not overdo it. This will help make your room feel larger because of the higher ceiling level which invites the eye to rove in all the space. Your guest will have to shift their focus in the ceiling.
Use Neutral Colors for a Small Living Room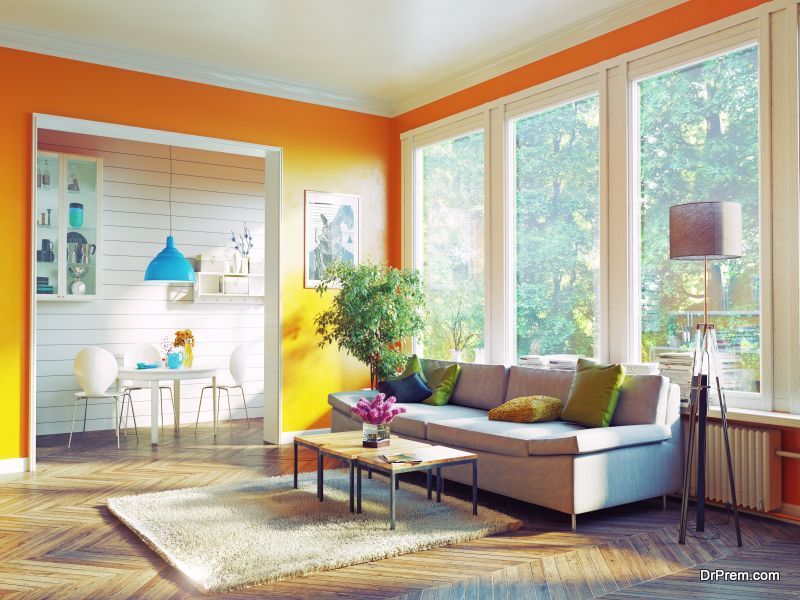 One of the most in styling small living room decorating ideas is the use of neutral colors. Use these shades on walls, floor, and ceiling and in furniture also.  Neutral color helps to create a bigger and open space by giving a lighter feel to your living area. Soft colors illuminate the room by reflecting light and shades of neutral color. It will give a soothing effect to your room by creating a calming atmosphere.
Choose Furniture with a Lightweight Appearance
For a small living room, always go for lighter weight furniture as the heavier furniture makes the place a constricted one. Lighter furniture can move easily and provide a lighter feel to your living room. Pay attention to the color of your furniture. This includes in small living room decorating ideas. Always choose light color furniture with legs to appear lighter than dark. The leggy chair furniture gives space feels more open. Also, use glass tables and accessories which looks open and gives you space.
Velvet Couch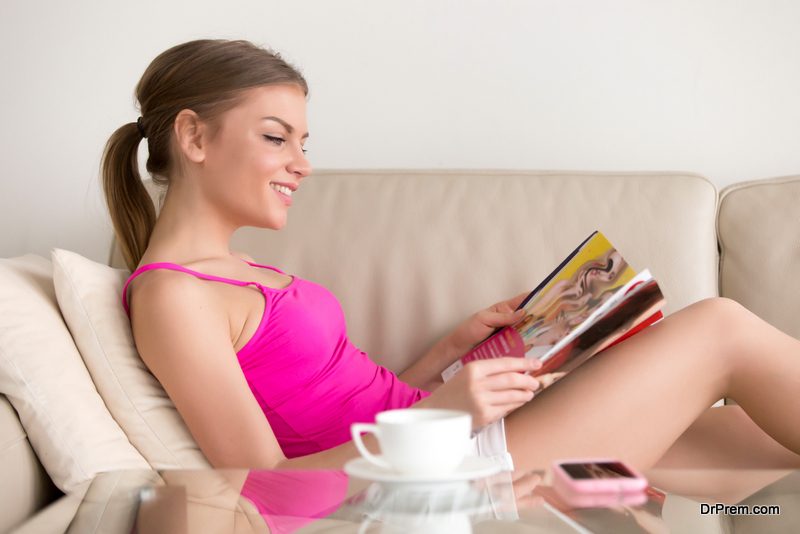 Placing a velvet sofa or a couch is definitely one of the perfect living room décor ideas. It brings a luxurious look to your decor. A bright blue colored couch is perfect to match with your other accessories. So replace your big and bulky furniture with just one beautiful velvet couch to make it a center of attention.
Wallpaper for furniture
This is definitely a great living space idea 2018. Yes, who says wallpapers are meant for walls. Use your creativity and give a unique touch to your furniture by choosing striking wallpaper.  Wallpapering a side table, or a cupboard at the background will give a new look. This way you can recycle old furniture by decorating it with wallpaper. Select from the widest range wood or brick effect wallpaper for a subtle look.
Bookshelves to enhance the living room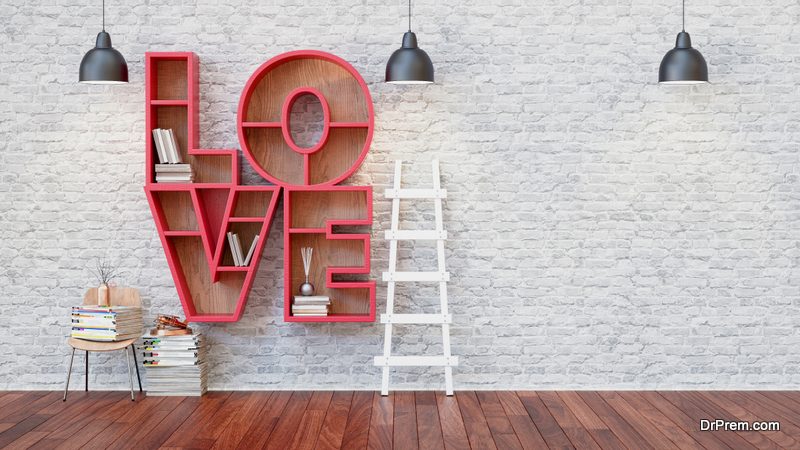 Think creativity and your old bookshelves can look amazing. Nicely designed small bookshelves on the wall can enhance the look of the room and it adds glamour factor to your living area with lots of colorful books in it. Bookshelves look beautiful even when they are simple.  They allow the people in your room to break into the walls and when their focus shifts into the bookshelves.
One of the best ways to decorate your bookshelf is to match the color of the sofa, seating area, chairs, and the bookshelves. If you are using shades of yellow in your couch and furniture, add a little yellow to your bookshelves as well, so that it goes with the color combination of your room. One of the great ideas is to color the bookshelves. You can also try recycling an old wooden table or old book shelve to give a nice décor by your choice.
A beautiful rug to uplift your living space
When choosing a new living room rug, buy a correct size rug that fits in your sitting area. It should be large enough to cover the chat area. The front leg of your sofa and the chair has to be on the rug to give securing the place. Rug designs and colors completely depend upon your living room color. If you have bright colored furniture, go for a neutral tone rug to balance the color. Choosing a right rug is sure to uplift the mood of your living space even if your area has a simple décor.
Painted Brick wall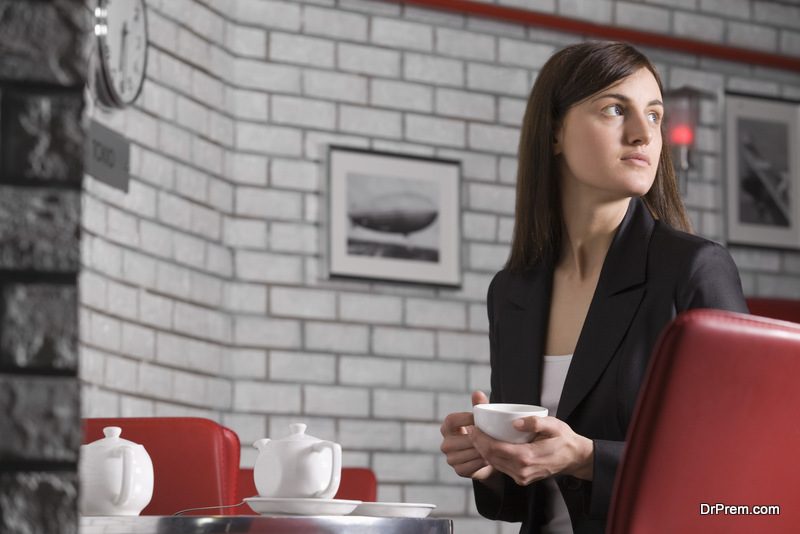 Living room ideas 2018 comes with these interesting tips which can give a new look and character to your home. Choose one of the walls and update it by painting it with cream paint bright shades. Sunny tone, a brighter shade cherry red tone or navy blue can give a bold statement.  Cover your fireplace or the entire wall; painted brick enhance the room by showing actual natural texture in a new and improved way. It is faster, you can DIY it anytime and the best part is it is less expensive than coloring or replacing the whole wall color.