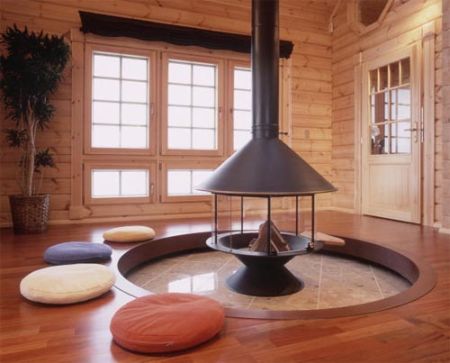 If you are bored from the robotic life of your urban world, the tranquility and serenity rendered by an authentic Japanese theme décor bring will surely bring coldness to your eyes. Japanese homes breathe the essence of Zen, the indigenous name of meditation. So, going the Japanese way in your home décor will be a balm for your mind, body and soul too, elevating stress and anxiety and taking you to the next level. The basic ingredients of Japanese style home décor are the mellifluous use of earthly tones and natural elements. Let us have a clear picture on how to give your home a breathtaking Japanese makeover.
Color selection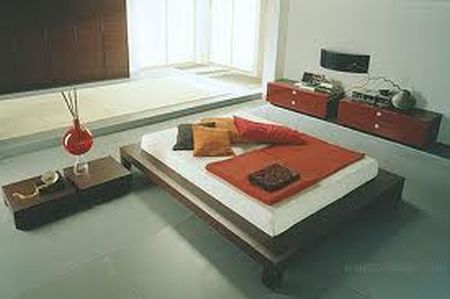 The color palette of a Japanese style home décor needs special attention. There is very limited scope for experimentation and it is mandatory that you have to remain restricted to earthly tones only. The aim of Japanese theme in home décor is to bring the enigmatic splendor of the nature into your indoor living area. Thus, your color palette will include colors, such as brown, gray, tan, taupe and green. The bigger and expansive walls are often given a neutral shade to amalgamate beautifully with the overall décor. So, color suggestions for the same are light beige, pale biscuit, white, ecru and cream. However, if you are interested in creating a vignette, you can encourage brighter tones, such as red and blue in a specific section of the room.
Flooring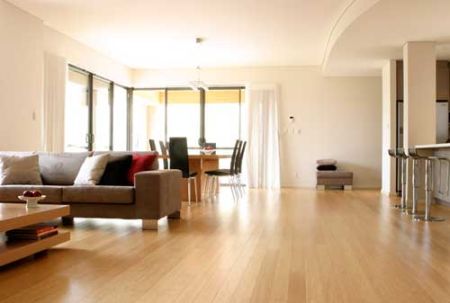 The hint of nature is prevalent in the flooring of your Japan inspired home too. So, you need to replace the glossy tiles and the exquisite marbles with that of the nature inspired counterparts. Your pick this time will be bamboo flooring or the pure wooden tiles. Clear veneer polish on top ensures that the flooring of your Japanese inspired condo looks fresh and chaste.
Authentic embellishments on floor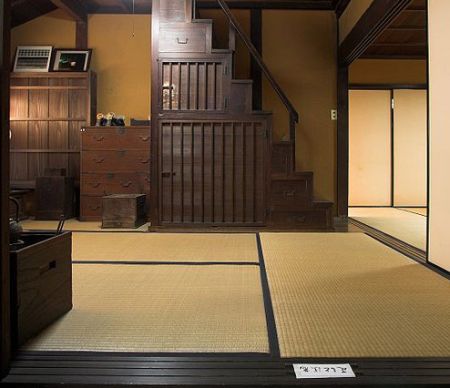 You need to take into account certain authentic Japanese practices if you wish to make your home look like a purely Japanese hub. The Japanese population removes their footwear before they enter indoors. As they come in, their feet get the pampering of the Tatami floor mat. This mat is made out of straw, which is woven and filled with foam or fuzzy straw. The borders are trimmed with brocade at times to increase the aesthetic appeal. Walking barefoot on it increases its life. So, install one in your dining room too to get the look.
Furniture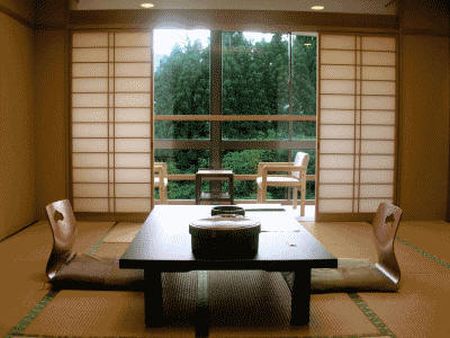 You will hardly find any furniture in a Japanese home. So, this fundamental has to be kept in mind when you design your own living space in the Japanese way. Furniture chosen for the purpose should be the ones that are extremely essential. No surplus furniture should be allowed inside so that it gives a minimal feeling in your home and imparts openness. The pieces that you pick up for the purpose must comply with the natural tone prevalent all over. So, get hold of the ones that are made from dark wood or black lacquer wood. The common choices for Japanese furniture may be the ones made from cedar, elm, rosewood and walnut. Brass and iron hardware accents are typical of Japanese furniture. You must also prioritize on the stuffs that are low lying to make an authentic Japanese makeover of your living area.
Curtains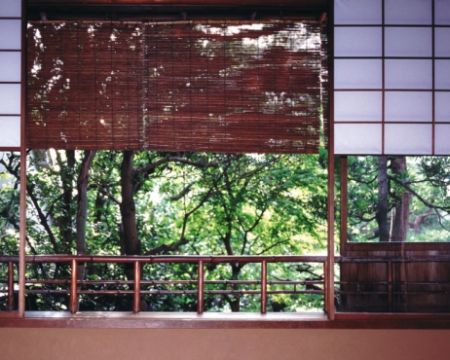 Japanese curtains are deliberately created from light fabrics or materials that never come in the way of natural light. The touch of nature is prevalent in the selection of curtain fabric and materials too, from tone to origin. Hence, the best way to go for a perfect Japanese home décor is to get hold of bamboo blinds in place of the heavy curtains you have been using so far. An additional choice is also there for you in the form of light weighted curtains in natural fabrics, such as silk, cotton or linen. But earth tone must be the prime factor.
Lighting and air circulation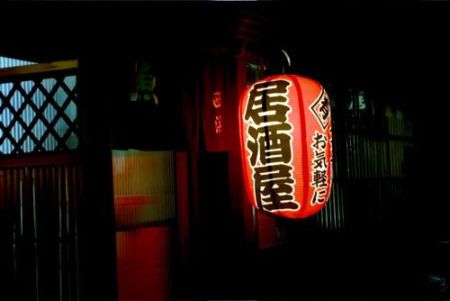 Nature is the fundamental element in a Japanese home décor. So, your window panes must be designed in such a way that ample of sunlight comes in throughout the day. The soft breeze must also be allowed to come in profusely to elevate your mind and drive away all the negative forces from your peace haven. Use Japanese wall fans as wall decorating embellishments that work as bonus on this rejuvenating effect of your Japanese ambiance. To enhance the illuminating effect further install indigenous Chouchin lantern, a Japanese trademark. The whole scenario will impart a Japanese inspired flair.
A slice of nature and greenery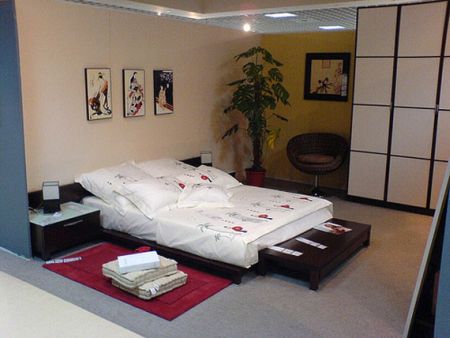 Work on the nature inspired look of Japanese décor further by bringing in a slice of greenery. There is nothing stronger than a bonsai tree or a bamboo plant to cast a Japanese spell all around. If you love blooms in your interiors invite floral orchids. The touch of fresh green will make the ambiance of your home even more mesmerizing. Japanese décor is also predominated by water based detailing. So, creating a compact and portable water fountain will also be a grand idea that will suit your purpose well. You can further run your creativity and install prototypes of natural elements like butterflies and angels to enhance the mood further.
Create a vignette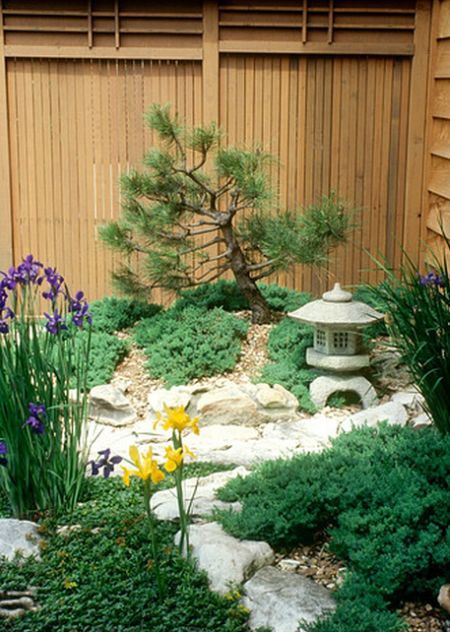 Let us visitors get idea of the inspiration behind your home décor as soon as they step in. A carefully created vignette will be the most effective way to create the ultimate visual impart. Therefore, go about it by choosing an illuminated nook in your home, which is within the vicinity. Color it in an earthly tone which is sharply darker in shade, but within the family color. Now, work further on it by emphasizing on smaller details like installing a low height wooden stool. Assemble different Japanese elements, such as a Japanese fan, dolls, a small water fountain, artificial Japanese maples and orchids and place on it wisely.
Keep your walkable area clutter free and organized. Now, incorporate the tips one by one to make your home look like a warm and cozy Japanese home.