Everyone desires to have a unique, attractive and at the same time an extremely soothing and comfortable home décor. While there are countless ways to enhance the beauty and appeal of your kitchen, the use of pastel hues and shades, is the best of them all.
It is because pastels are protean and flamboyant yet tranquilizing and neutral too. Pastels can really work wonders for any interior provided they are used smartly. Here we are with some really helpful pastel inspired decorating ideas to keep you in the loop. Read further to explore more.
Pastels for a Peaceful Bedroom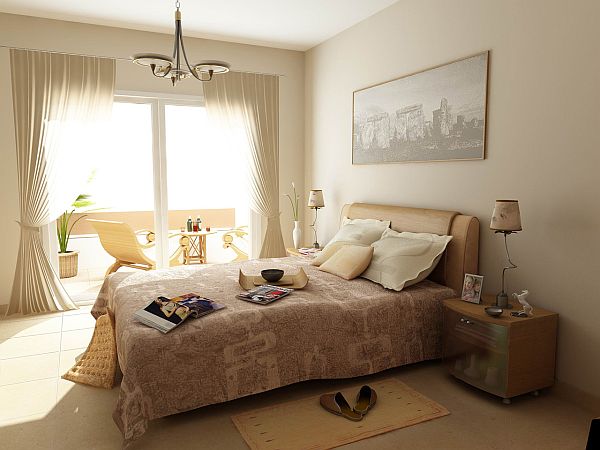 The bedroom is a special corner of a house where one feels to be at peace. Hence, bedroom décor should be calm and clutter free. The use of pastel colors is the best way to transform your bedroom into an ultimate sleeping retreat. You can achieve this in many ways such as choosing a neutral headboard, pastel colored duvet and pillow covers, vibrant throw pillows and bright colored bedroom rug.
This will surely add warmth to the place while making it appear aesthetically more pleasing. Floral designs and natural fabrics best compliment pastel colors such as blue, pink and white. On the other hand, pastel walls can be best accentuated with accessories in shades like hot pink, bright orange, red and magenta.
Pastels for a bright Living Room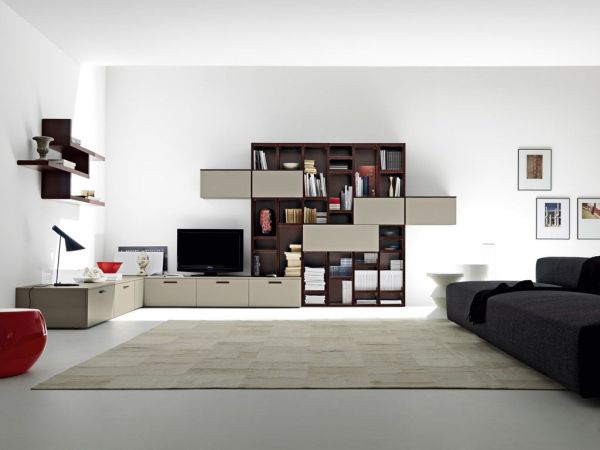 Plain, boring and uninteresting walls are one of the greatest setbacks to your interior décor. In order to make your pastels outstand, you can balance them with bold, dark accessories such as rugs, vintage accessories, drapes and dark stained furniture items. You can even make use of varying shades of a single color in order to have continuity and flow of the design.
Light pastel green, light purple and other pastel shades look simply ecstatic when combined with colors like browns, yellows, blues and grays. You can otherwise reupholster your living room furniture with patterned fabrics bearing pastel colors or try placing a pastel sofa in a contemporarily designed living room or make use of colorful throws.
Pastels in Kitchen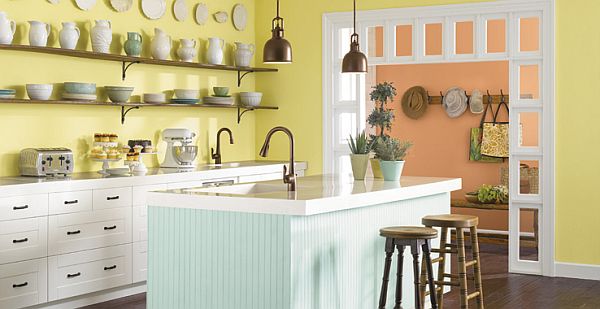 Pastels, when used inside your kitchen, can make the place appear really soothing, warm and welcomed, fresh and gay. You can introduce pastel shades inside the kitchen by painting the kitchen cabinets in colors like light pastel blue, light pastel green, pale yellowish green etc.
These colors will make a small kitchen appear larger and will serve as a perfect backdrop to display decorative kitchen accessories inside shelves or on wall mounted shelves. One of the latest re-emerging trends in kitchen designing is the use of pastel kitchen appliances. These appliances ranging from your refrigerator to the oven, which were once used to be only beige, black and white are now available in almost every possible shade like pastel and aqua lavender pink and buttery yellow. This would surely rejuvenate your kitchen interiors for better.
Pastels for the Bathroom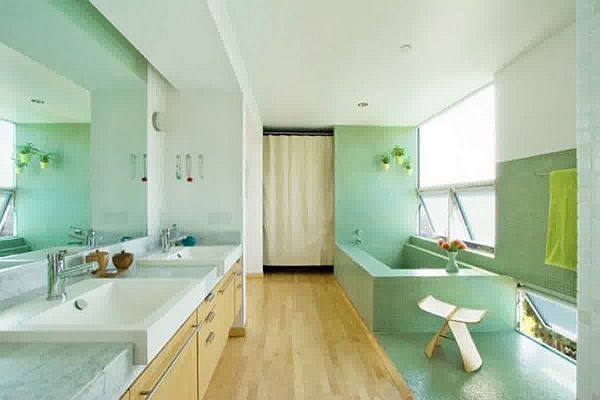 Why leave your bathroom when talking about the pastel magic? Even your bathroom needs to be stylish and attractive. Pastel shades like lavender combined with an elegant wallpaper, smooth and shiny tiles and textured towels look simply alluring and irresistible. In order to have a more subtle look you can try installing several stripped tiles in pastel shades like taupe, grey and beige inside the bathroom.
Some Important tips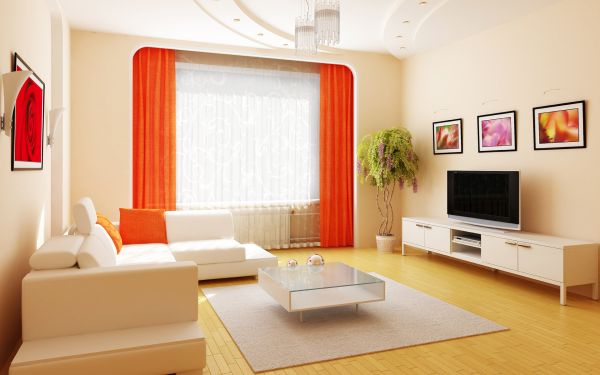 Combine pastels with black to make a place appear extremely modern and sophisticated.
Make use of pastel colored utensils and crockery like glassware, cups and saucers to add a subtle dash of color.
With an all white dining table, use chairs draped in plain pastel colored fabric like pink and blue.
Combine light and dark pastel green shades to create an extremely attractive and eye catching center piece or to have a gorgeous accent wall.
In order to create a classic contrast, combine [pastels with dark colored wooden furniture.
Use polka dotted pastel fabrics for furniture upholstery.

Decorating your interiors around pastel colors might seem like a pie in the sky, not if you follow the above ideas and tips. These ideas will help you have a fabulous interior décor with rich pastel colors, floral designs and natural fabrics.