Tropical style isn't about rigid design rules but is all about comfort and ease. It epitomizes the relaxing and island-style vibe of the parts of the world that sit between the Tropics of Cancer and Capricorn. Tropical home décor choices are many and it focuses on natural materials, textures, vibrant colors, exotic woods, wicker, coral, palm tree, rattan and bamboo. The arresting vacation-style appeal is easy and fun to incorporate in modern homes.Dr Prem Jagyasi shares some tips:
Light and air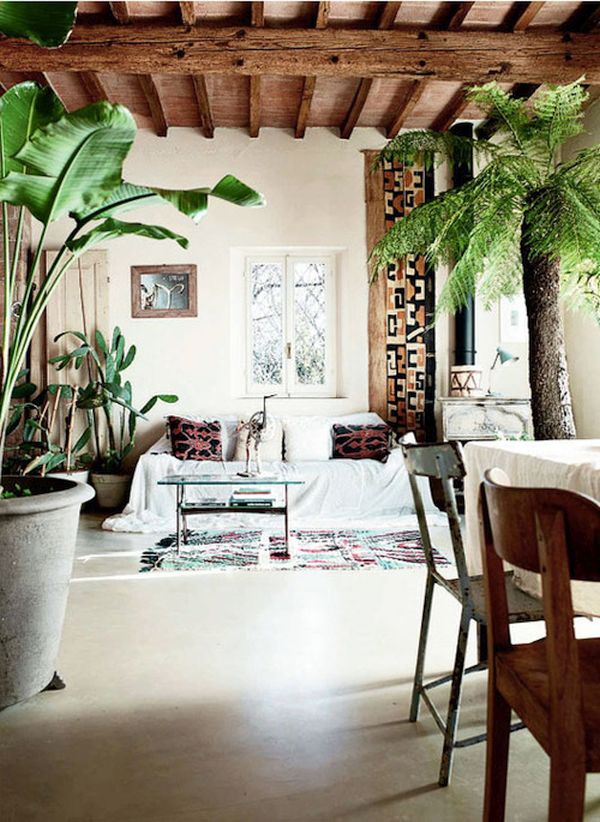 Thinking of tropical homes, you can easily visualize homes with large sized windows and doors allowing maximum natural light and fresh air inside. You should invest in ways that enable you to bring outdoors in, such as sliding patio doors, skylights and other such features. Do not hang heavy curtains; rather invest on Bermuda shutters and rattan blinds that allow light and air in. In addition, do not clutter floors and walls with too many things.
Colors for your Tropical Décor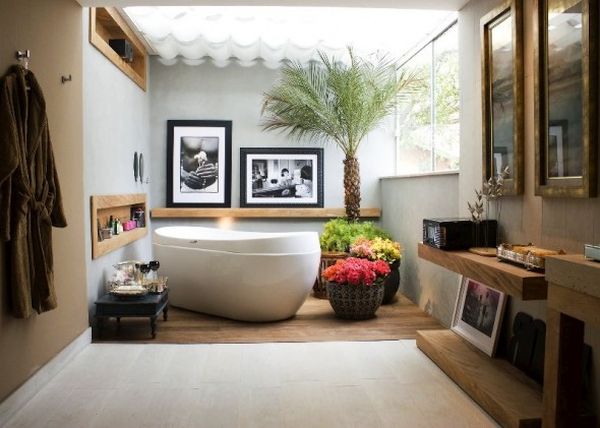 Colors play an integral role to make a particular style of interior decoration lovely and tropical décor is no exception. You can choose colors like beige, neutral ivory, mocha, khaki, brown, shades of green that are saturated and vibrant, and muted tones of olive and sage.
Your tropical home décor will also look amazing bathed in warm colors including russet, red, coral, fuchsia, violet, orange and yellow. All these colors are found in exotic flowers that you find on tropical islands. Lighter shades of blue, turquoise or aqua can be mixed in as well.
Furniture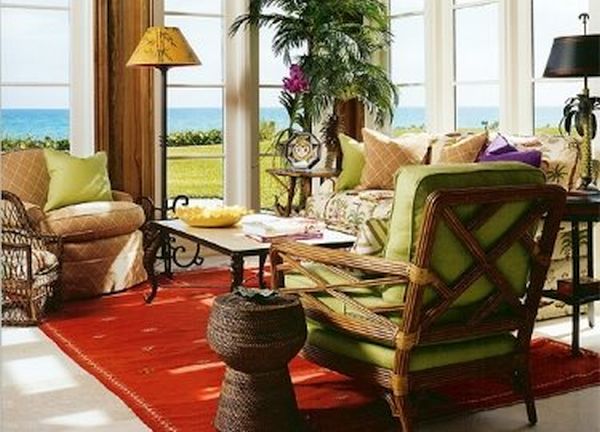 Sustainably grown tropical hardwoods include mango, teak, rattan, bamboo and balsa. You can make them a part of your tropical home décor in the form of furniture made of these hardwoods. Besides being aesthetically appealing, rattan and wicker furniture is durable when used both indoors and outdoors.
Bamboo poles, woven wicker and vines indoor look lovely and add an exotic appearance and unique texture to an interior decoration. The furniture finish ranges from light to dark, which goes well with light-colored beige and ivory linens and upholstery.
Sheer fabrics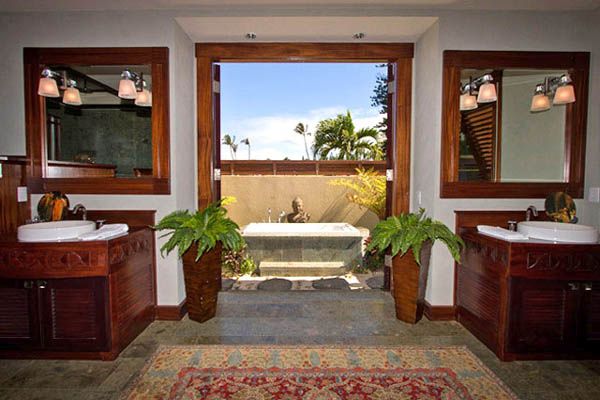 Tropical textiles are lightweight, cool and breezy. They are floating fabrics such as the mosquito netting draped over a bed, thin linen draperies on French doors and like. You should pick them in colors such as taupe, whites and creams with bold prints such as banana leaves, palm leaves and birds on them.
Tropical plants and motifs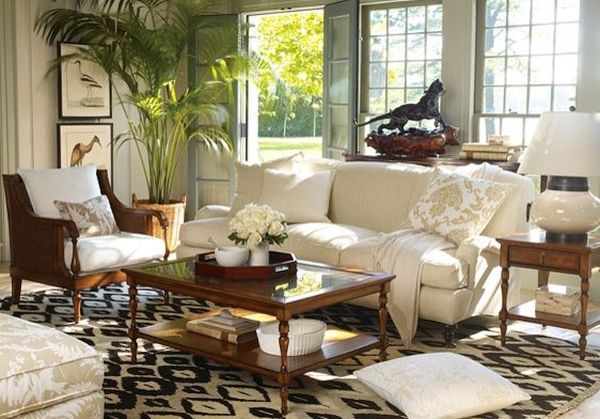 Tropical islands are loaded with greenery, so a tropical themed home will seem incomplete without the greenery of tropical plants. A wide assortment of tropical indoor plants you can choose such as bamboo, palm plant, ferns, banana leaves, umbrella plants and rubber plant. If you crave adding a dash of bright colors, you can incorporate vividly colored flowering tropical plants such as bromeliads, bird of paradise and orchids.
Coming to the motifs of tropical interior decoration, you can choose curtains, pillows, throws, rugs and bedding featuring palm trees, fern fronds, beach scenes, birds, fish and exotic flowers.
Accessories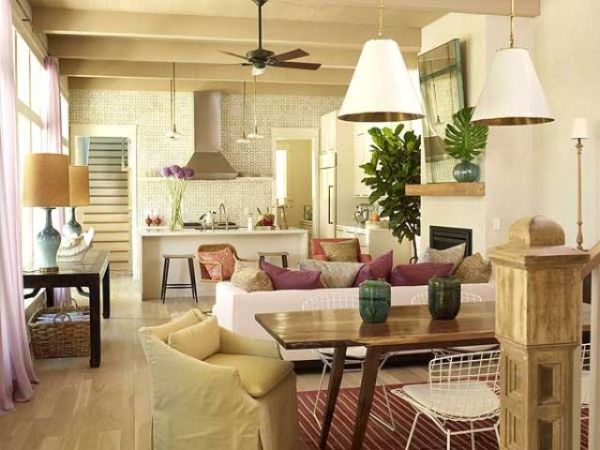 Hang wall art depicting sunset, beach scenes, palm trees, tropical flowers and more. Include natural and handmade accessories ranging from bamboo rugs, wicker baskets, blinds, etc. As tropical theme is an island-inspired theme of interior decoration, you must incorporate carved wood tiki masks, tili totems and coconut and seashell accessories.
You can add a stone or a bamboo indoor fountain as well to add the soothing sound of running water just as it is there on islands. Infuse tropical scents such as coconut, tropical flowers, pineapple and others with oil burners.
A tropical themed interior decoration makes home no less than a peaceful and an exotic retreat. There are ample of ideas and ways you can add the lovely theme to your interior décor.