Inspired by Japanese simplicity and elegance, Canadian designer Loïc Bard has created a one-of-its-kind coffee table. Though simple in its looks, the Tokyo Table is aesthetically creative, artistically challenging and highly functional.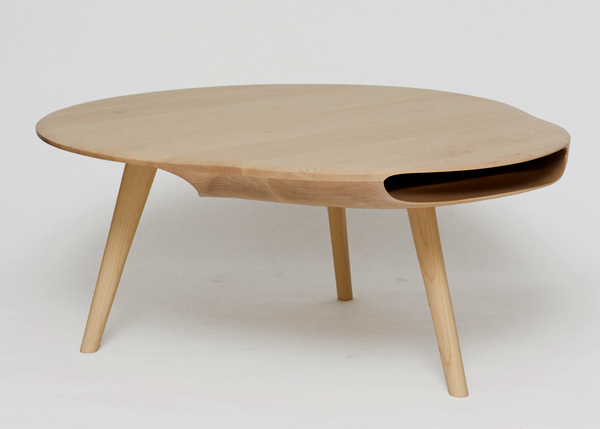 Undoubtedly, the highlight of this table is the narrow mouth that it features towards one end. This mouth has been made intelligently to 'swallow' magazines, books and laptops. Usually, coffee tables come with shelves below that are functional no doubt, but they do not present a neat picture. The books and magazines are seen and thus the table appears like a clutter.This is not the case with the Tokyo Table which has a completely discreet compartment.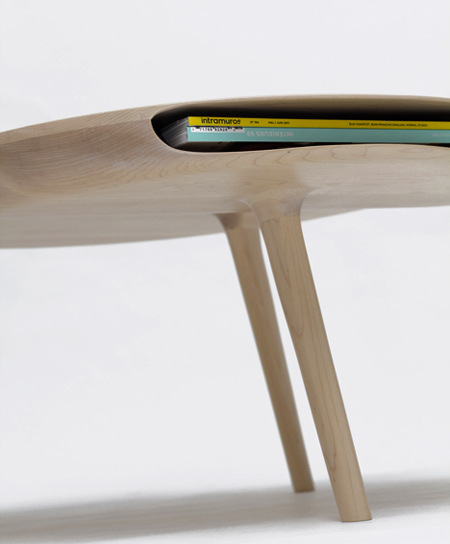 In its construction, the table is a real beauty. It has three rounded legs that seem to neatly extrude from the lower surface of the top board. The table top is a distorted circle. Bleached maple wood which is durable and light has been used in creating this table. The light coffee color of the table also ensures that accidental spills only result in designer shades on the surface rather than ugly stains!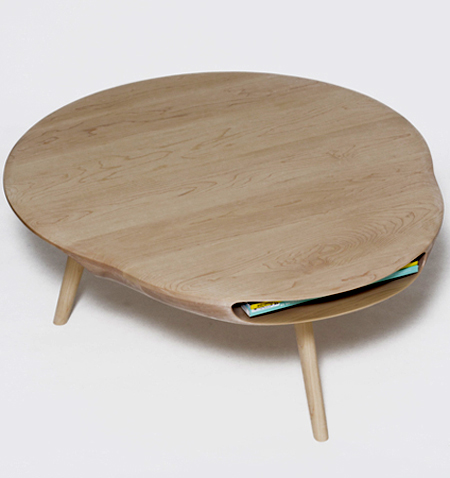 The name of the table and its form too has been inspired by the sober atmosphere, simple utensils and the charming country atmosphere of the Japanese tea ceremony.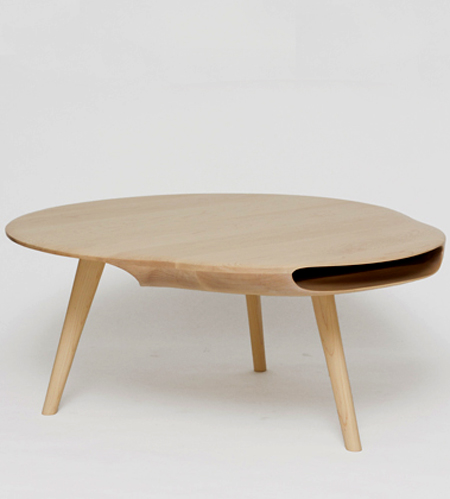 It is indeed a tribute to the designer that he was able to recollect his memories of a childhood trip to Japan and use those memories as an inspiration during a winter in Montreal.