Several studies have revealed that indoor can be equally if not more polluted than outdoor air. Hence, investing in an indoor garden filled with plants that improve air quality can be considered as a wise decision. However, not many of us have the time to tend to these plants on a regular basis.
The best bet in this case would be to opt for plants that don't require much maintenance, but can still improve indoor air quality to a great extent. Here are 9 such fuss free plants you can opt for, for the same purpose.
Aloe Vera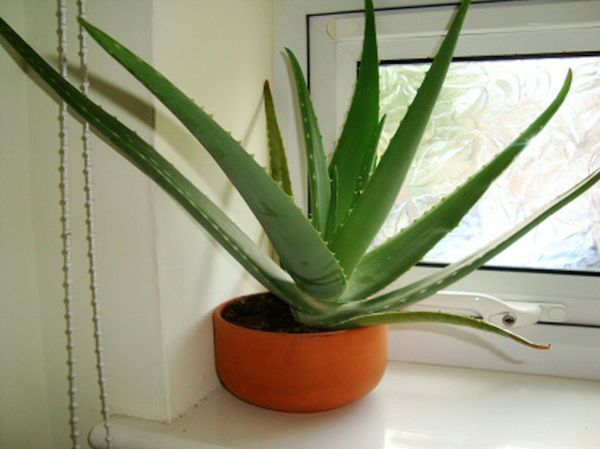 No indoor garden would be complete without this miracle plant that is considered as a great cure for cuts and burns. However, not many know that Aloe Vera can also improve indoor air quality by sucking in benzene and formaldehyde released by paints and chemical based home cleaning products. All the plant needs is plenty of sun to grow effortlessly. So keep it on a sunny ledge in the kitchen or living room and reap its myriad benefits.
Snake Plant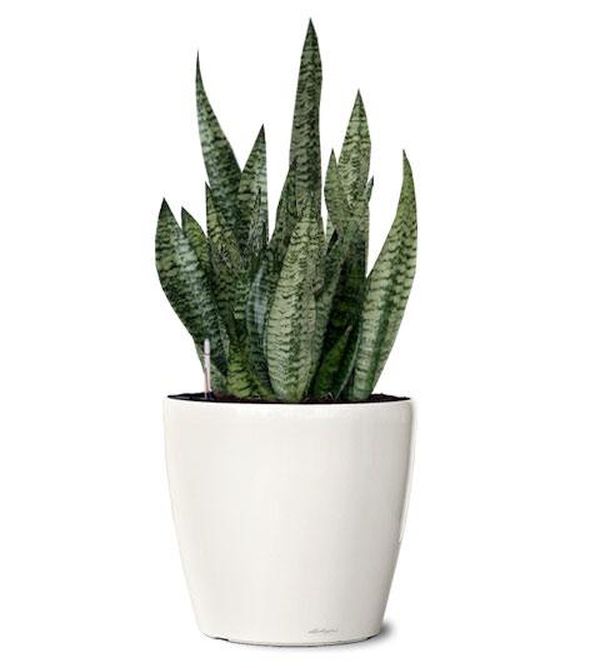 The snake plant does not need much water or light to survive, and so, can grow nicely in any dark corner of your home. The plant helps improve indoor air quality by absorbing carbon dioxide and releasing oxygen. What's so special about that you ask? Well, the Snake plant manages to do this at night while all the other plants perform this action during the day.
Spider Plant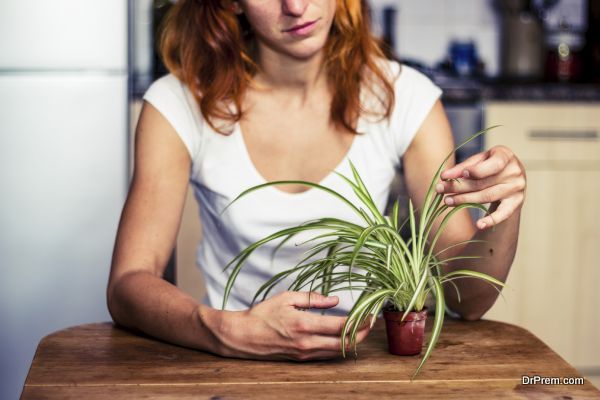 The resilient Spider Plant helps remove formaldehyde, benzene and carbon monoxide from indoor air. It also helps remove a toxic solvent called xylene, which is usually found in leather products. If that is not enough, this fuss free plant is safe for your children and pets as well.
Azalea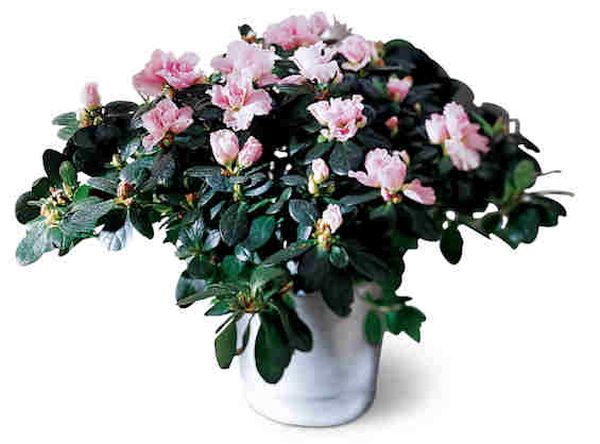 In addition to brightening up the indoor space with its beautiful flowery look, this shrub can help remove formaldehyde emitted by foam insulation and plywood. The plant works best in cool conditions. Hence, you can place it even in the basement, provided you let it enjoy some sunlight from time to time.
Rubber Tree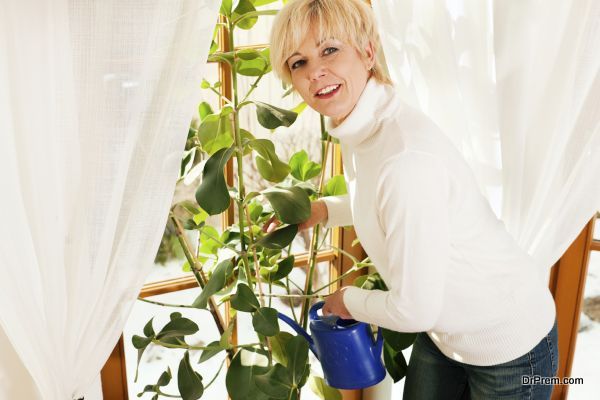 A Rubber Tree is considered as one of the most hassle free plants to grow, thanks to its ability to grow even in cooler climates and under dim lights. Keep this plant in your home to remove airborne pollutants and toxins from indoor air.
Warneck Dracaena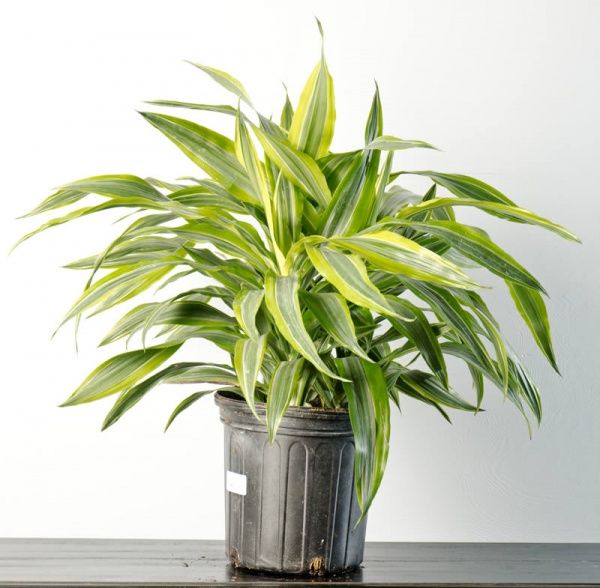 Fondly called Warneckii, this fuss free plant can thrive even in spaces with no direct sunlight. The indoor plant is known to fight off airborne pollutants in the home caused by various oils and varnishes. A tad bit weird looking at first, the Warneckii can quickly reach heights of over 12 feet to lend an imposing and yet striking look to the indoor space.
Lady Palm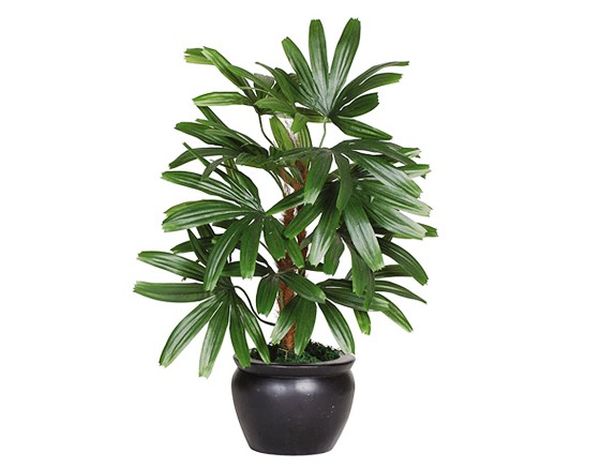 This indoor plant comes from a tree like species that is both easy to grow and maintain. Featuring fan like leaves that shoot upwards in no time at all to create a beautiful canopy of sorts, the plant helps remove ammonia that is released from dyes, textiles and cleaners.
Bamboo Palm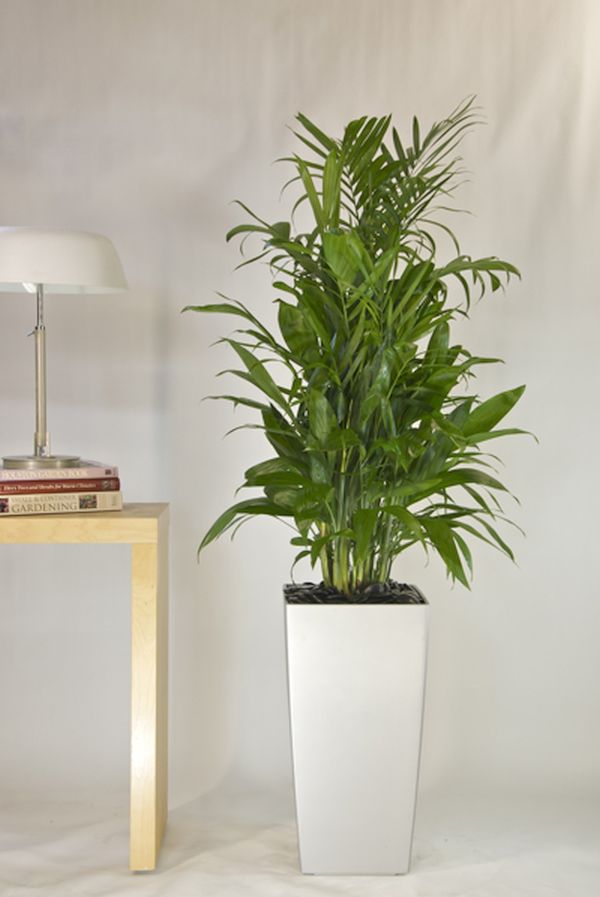 Also called as reed palm, the bamboo palm plant likes to grow in shady spaces. The plant is known to be very effective in capturing airborne trichloroethylene and benzene which are often off-gassed by furniture. Hence, placing this plant near the furniture can improve the indoor air quality in the space effectively.
English Ivy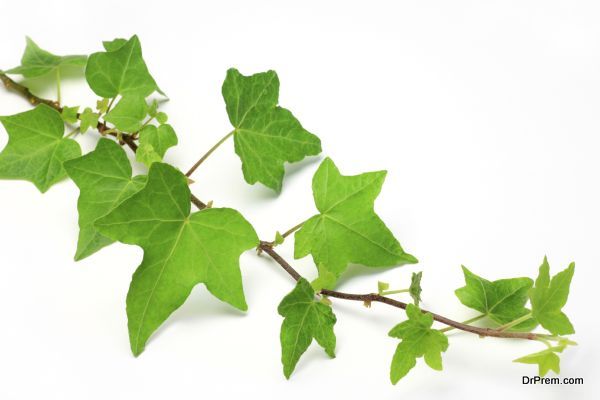 The English Ivy is often labeled as the best indoor air filtering plant. The easy to grow plant is extremely adaptable to different light, temperature and water conditions. It also does an exceptional job of removing formaldehyde from the air.

Indoor air can sometimes be more polluted than outdoor air. Clean indoor air in the easiest manner possible by opting for fuss free plants that don't require much maintenance, but can still do a great job in improving indoor air quality.