The Curio cabinets are the display cabinets being used since ages to display the priceless collection of figurines, fragile collectibles, antiques, or family heirlooms. People usually place it in their drawing room and dining room. This display cabinet is primarily a glass cabinet with wooden or steel framework, as the shelves.
Curio cabinets have glass on all sides and a mirror at the back. This peculiar design helps people display their valuable and interesting collectibles without any worry, as in the collection is safe from dust, and any other sort of damage. Curio cabinets are the accent furniture in a home décor owing to its special design and structure, and because of the special collection inside.
Modern vs. Traditional Curio Cabinets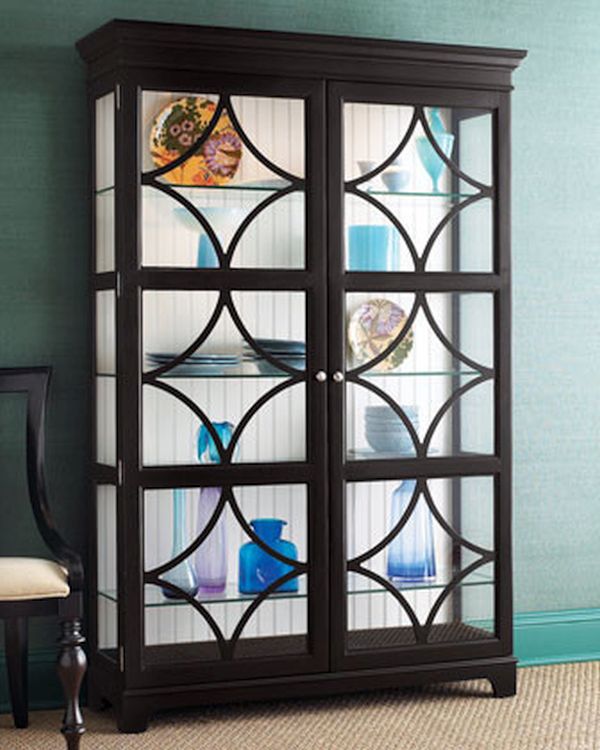 The traditional and modern curio cabinets serve the same purpose, the only difference is in their structure, and i.e. the modern cabinets are constructed of glass and metal whereas the traditional ones used to be made of glass and wood. The internal lighting in a curio cabinet displays its items with all shine and gleam making them look even more attractive. You can pick this focal point to be a part of your interior decoration choosing from a wide assortment of flattering shapes and sizes.
Things to keep in a curio cabinet
Although you can keep anything, you want in your curio cabinet but the following are the things if stored, make the cabinet look even more attractive.
Collections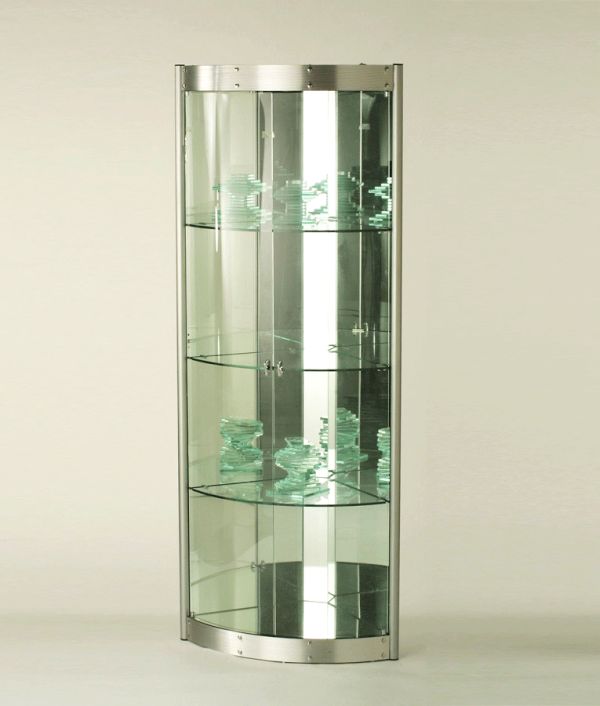 A curio cabinet placed in a living room is adept at displaying your special and valuable collection. The collection could be of anything, say books, porcelain figurines, mementos you have collected from different places across the globe, and more. A retired military officer can use it to display his awards, an athlete could display all the medals won in a number of competitions. The impact and the beauty of a curio cabinet enhances if the theme of the room goes by the stored collection in the cabinet.
Antiques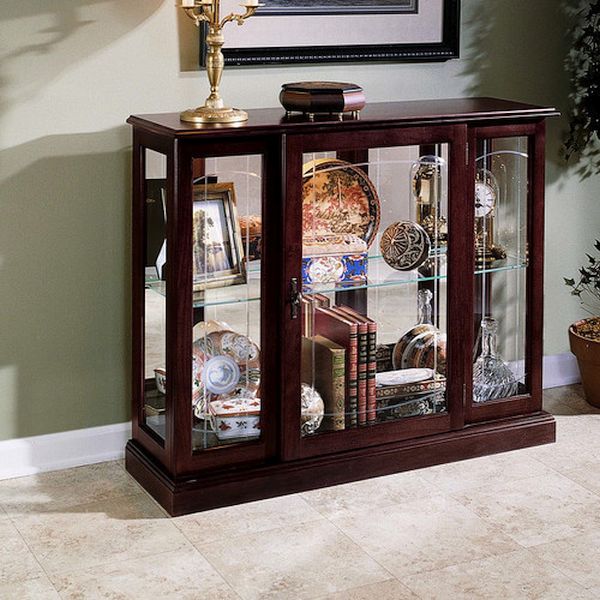 Only the person who actually values antique stuff knows what an antique collection is and what all it takes to preserves antique items at home. Especially if you have a curious pet or children at home, it becomes even tougher to safeguard your antique collection displayed in open.
The curio cabinet solves this problem, as it enables you to store your priceless antique collection in it safe from dust, pets, children, and all the other possible threats. Besides the safety part, the cabinet displays your collection so well, the internal lighting amps up the beauty and look of the antiques, and the glass on all sides enables you and your guests to adore them from anywhere they want.
Family Heirlooms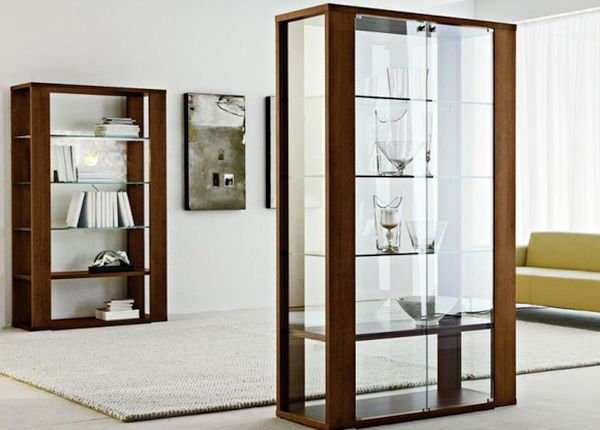 Living room or your dining room serves as an ideal location to place a curio cabinet filled with a variety of your family heirlooms. You can keep a single theme of heirlooms in the cabinet but a variety always looks better.
For example, you can invest in a cabinet that has several big and small compartments in it, so that you can store a variety of small or big sized heirlooms in it. You can store a special pocket watch coming down from your great-great grandfather, a jewelry piece, ring, amulet, book, a musical instrument and numerous other things.
Whenever your entire family gets together in your home, the family heirloom collection in the curio cabinet will be a focal point. It will serve as an informational source for the coming generations, as this focal point would spark wonderful conversations between family members, each time getting to learn something new about your family's great lineage .

The curio cabinets are the display cabinets made of glass and a framework of wood or steel. People use it to display their valuable collections, and it serves as accent furniture, a focal point of the interior decoration.