Home is a clear reflection of one's personality. It should not only be warm and welcoming, but adding emotions to dead walls and ceilings is what makes it complete and truly heavenly. A wall is one part of the house that is completely ignored and making good use of these will be 'SE' (if) by Hugo Sigaud Neto, a designer from Brazil.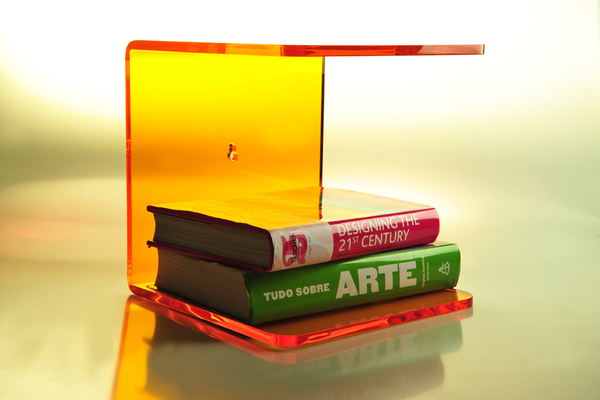 'SE' (if) will give the flexibility to use plain walls nothing but as blank sheets of paper, on to which one will be free to express their emotional side and make the space all the more personal. What looks like a simple frame or shelf will add some poetic expression to your space and will blend perfectly in a contemporary setup. 'SE' (if) is available in four different shades, purple, red, yellow and clear or transparent, which will give you enough options to choose the one you like as per your whims or according to the interior decor of your abode. Pick from small, medium and large sizes according to space available for a much better placement.
'SE' (if) will perk up even most dull interiors and add cheerfulness to the space at hand. It has been crafted out of a sheet of acrylic that has been laser cut precisely to get the desired shape and neatness. It comes smothered with plasticity as the beautiful product is finished using hand after it is folded smartly. Unique and eye appealing in its own frame, 'SE' (if) can be used to place a variety of things that may range from books to electronic gadgets. It is quite tough and will create more space in a house to keep things in a tidy manner.