What purpose does a television solve when not being used? Nothing at all! If you feel the same and want that your flat screen television should disappear somewhere when you are not watching your favorite series or movie, then you wish has just come true in the form of the TV Tank. The beautiful design is a staggering creation by Picture House and comprises of an aquarium that will conceal the television neatly when not required.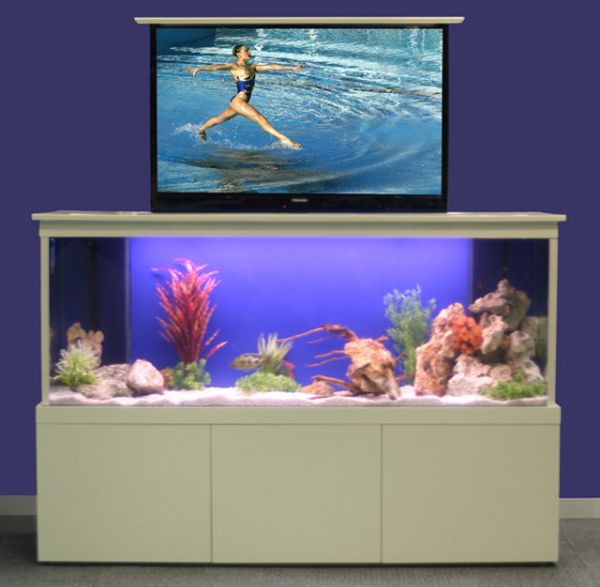 The giant aquarium in the design will cleverly hide your flat screen, keeping the space clean and making guests wonder how you survive without a television when they fail to spot one. The TV Tank comprises of hidden cavity that has been placed inside the tank, which completes the clever task of concealing the television. It comes complete with lift equipment that will create an impression as if your flat screen is emerging from the deep blue oceans after fighting with all the waves. Televisions of every size will be welcomed by the universal mounting bracket.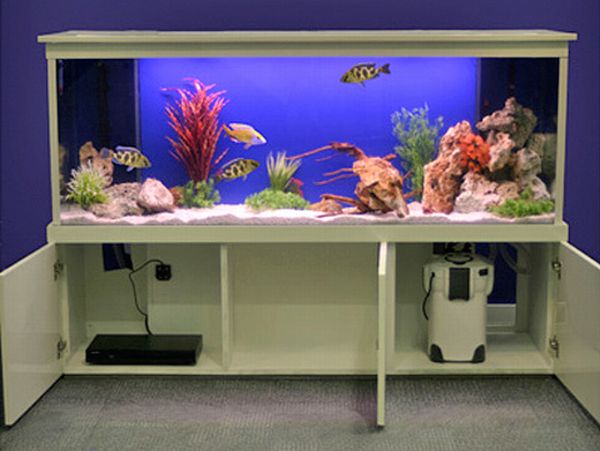 It three storage spaces that can be used to keep home cinema equipments, storing DVDs, fish food and also to keep the tank filter out of sight. The TV Tank is available in three different finishes and is bound to leave people awe struck. Add your favorite variety of fish and plants to the tank as you keep the secret corner reserved inside it for your television. So, watch your favorite TV show as fish dance from one end to the other, while giving you company.
Via: Picture House Cabinets/ Geekologie/ Gizmodo