Art is a creative way of expression being evoked by inspiration. For Faig Ahmed, this inspiration has given rise to a unique art form – transforming rugs and carpets into magical skins for the home! The work is laborious no doubt but the result is simply stunning and gorgeous.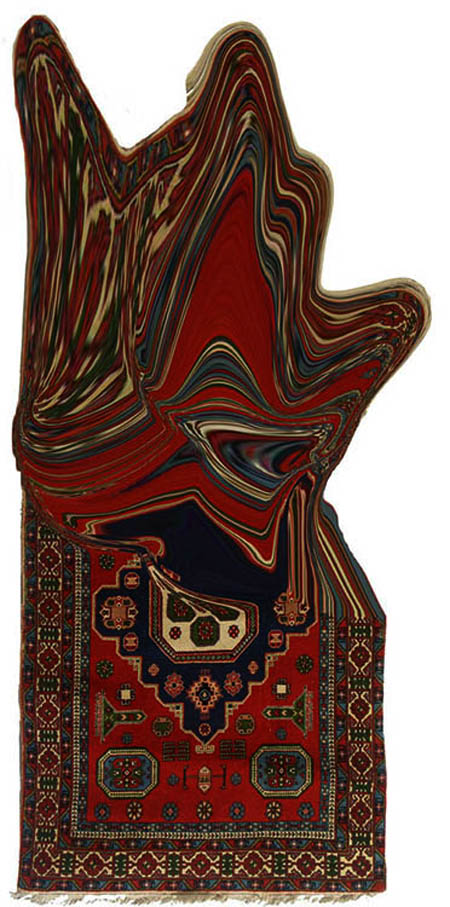 His raw material consists of jewel-toned strands of wool which he expertly embroiders into unique carpets. There are pixellations, bulbous and convex visions, stretched lines and earthy colors on the rugs which seem to have been processed through funny mirrors and computer simulations!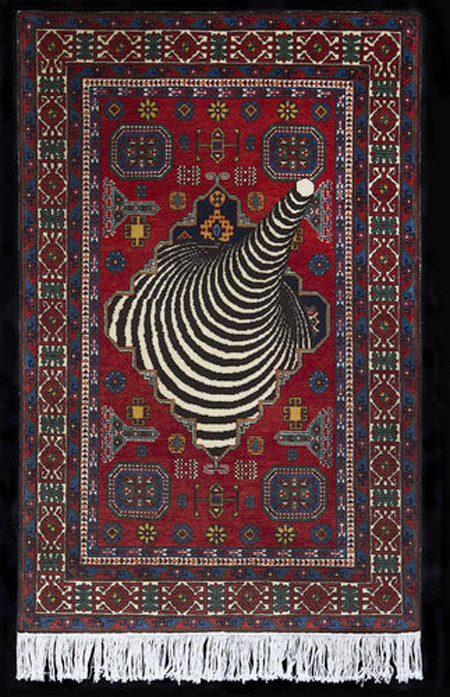 Optical illusions are standard fare on several of Ahmed's masterpieces. While one appears like like a spiral from infinity, the other seems to have a yellow paint-spill which has been preserved forever!The designs embody the style of Ahmed's motherland, Azerbaijan.The spontaneity of the artist are well depicted in the glitchy effects on the carpets.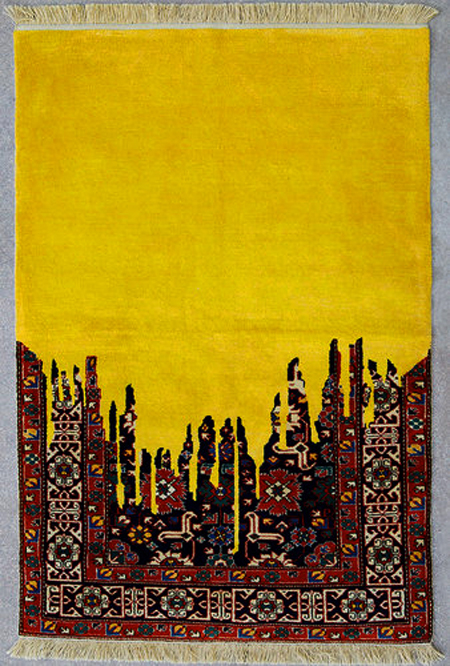 The artist has a degree in sculpture, he has blended this science and skill into his textiles. The grandeur and beauty of his pieces are such that one would feel it as a sin to place it on the floor. These rugs can also be hung decoratively on the walls. As they are made of wool, they will also keep the place warm and cozy.