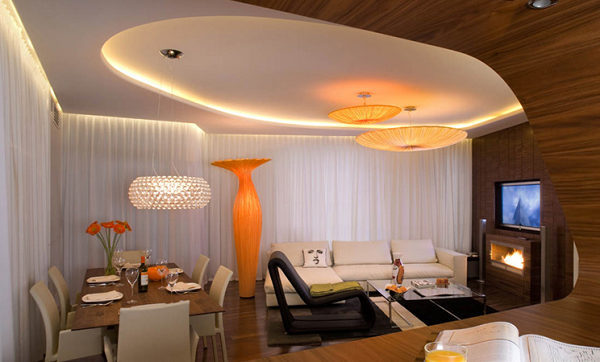 Decorating a room doesn't require a fortune but all you need is creativity, interest and a bit of effort. You can create a unique identity for each room to make it special while reflecting your personality and sense of aesthetics in everything right from furniture, lighting fixtures, paints to little vanities on the walls. Let's check out some of the most interesting room decorating ideas to make your house a cozy, lively and beautiful space to live in.
Bohemian dorm room decoration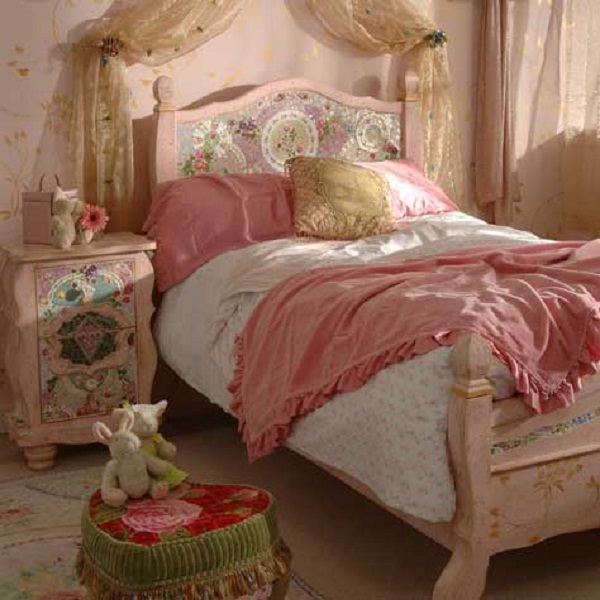 If you are a college student or mother of a young college going girl and planning to decorate the room in a budget with a unique theme, opt for bohemian decoration. Bohemian style is perfect for decorating a dorm that will add fun element to a room that needs to be functional to sleep and study. Affordable yet heart warming bohemian decor can easily be created with antique stuff you already have for years. Or you can find it in flea market, antique stores or any such store in very affordable prices. Think creatively and create various striking textures by mixing and matching items harmoniously. Bohemian theme gives you the freedom to create the look with a bit of rebellious attitude which simply means breaking away from conventional. Match floral with stripes, try ethnic or bejeweled Middle Eastern look to transform the dorm completely into a fun place to live in. Wall hangings, rugs, bed covers and table clothes are the best way to flaunt your novelties artistically to make the room an intimate and exciting space.
Use stones for entire face of wall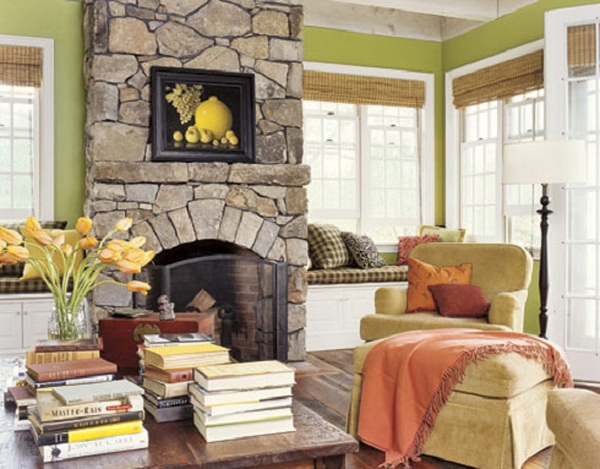 Stones bring the warmth and a traditional vintage look to the room. You can also use stones and bricks to decorate your living room. For larger rooms, cover a wall with beautiful stones and if the room is slightly smaller, then decorate a part of wall with stones. It can be in the area above the fire place or any other part of the wall to be visible from all angles. However, it will require the help of a skilled labor to get the desired look. You can also use bricks to cover the entire face of the wall for a gorgeous rustic appeal.
Knowledge of color to decorate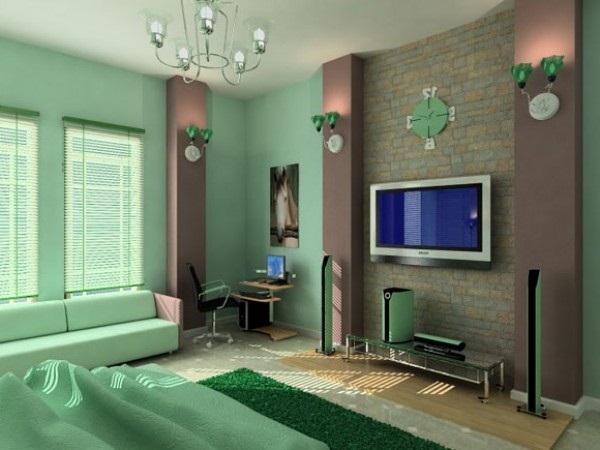 Colors play a vital role in home decor. It has the ability to brighten up the room or make it look dreary. Be careful while choosing color to paint your living room. Keep the dimensions of the room in mind. Natural light also plays a significant role in deciding the color of the room. If your living room is spacious and gets enough natural light, you can very well go with rich, dark shades for a glam appeal in the room. However, if the living room is smaller without adequate natural light, then pale and soothing colors will create the illusion of space and will brighten up the room. Paint the ceiling one shade lighter than the walls to add height in the room. Before picking up the colors to paint your living room, you must also decide a theme such as traditional, modern, cozy or open. Traditional colors for the living rooms are generally light to medium beige, whereas modern houses have more energetic, vibrant and striking colors.
Wall hangings for room decoration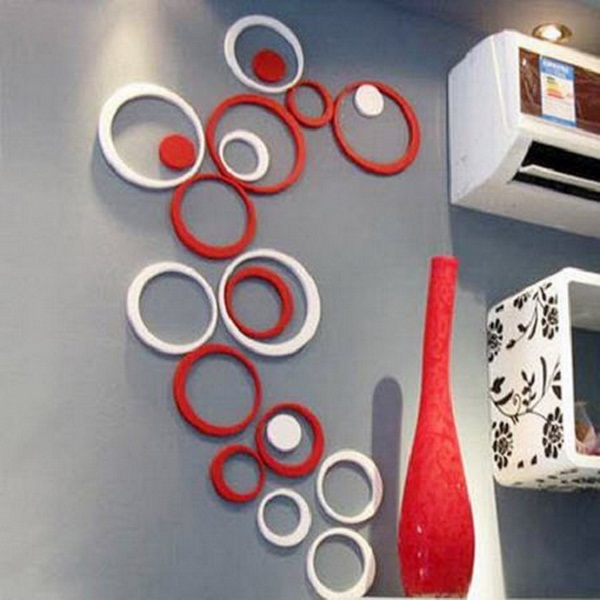 Wall hangings add character to the room and make it more intimate space. You can find plenty of beautiful picture frames and wall hangings in garage sales and various other home decor stores in affordable prices. Wall hangings are the best way to flaunt your creative side. Let your imagination flow and be innovative to place the wall hangings in the most strategic positions to grab maximum attention.
Plants and silk flowers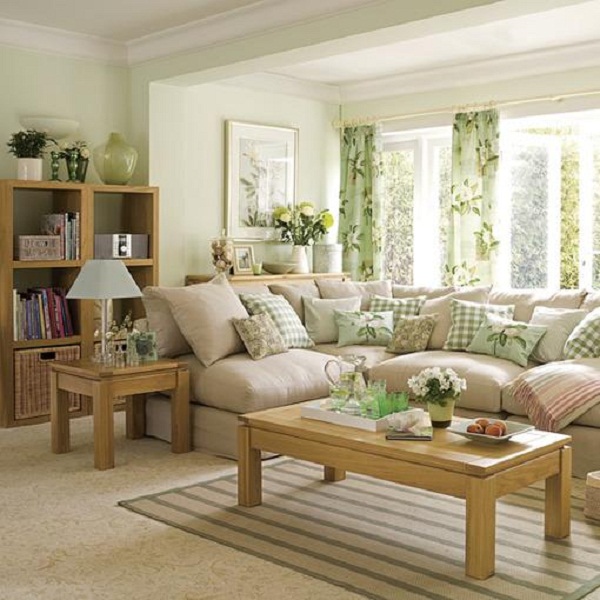 Add some plants to brighten up the room. However, if you don't have enough time to take care of the plants, you can opt for silk or synthetic plants and flowers. Market is almost flooded with extremely beautiful silk flowers and plants to enhance the aesthetic look of your house without spending much time on it.
Pillow cases and cushions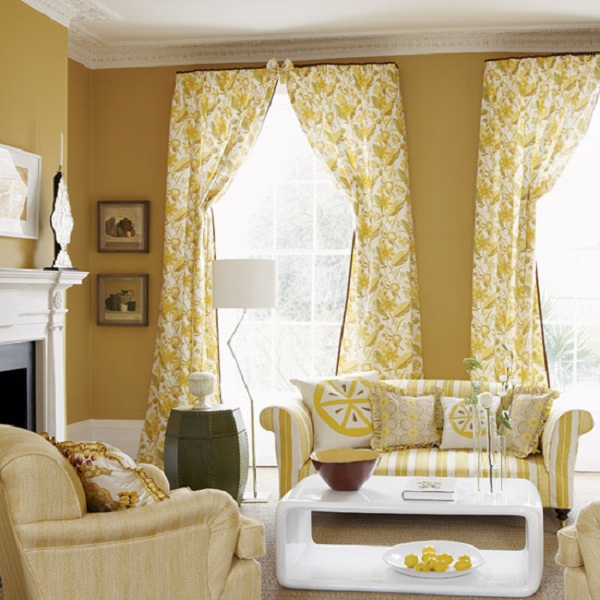 An easy way to add splash of colors to the room is through colorful pillow cases and cushions. If the upholstery in the room is plain or you have a leather sofa, the bright colors of pillow cases and cushions will give the room a dash of energy by creating contrast. However, if your room already has bright colored upholstery, pick up simple colors for cushions and pillow cases. Too many colors will make the room appear busy and crowded.
Blue themed room design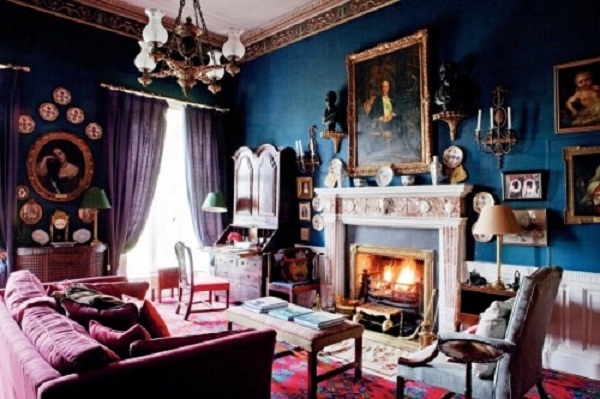 Blue is a cool, soothing color to design your room with. It is the color of ocean and blue is also the color of the sky. Blue makes the room intimate and warm. Decorate the room with blue theme to liven up the room with this unique concept. Paint your walls with your favorite shades of blue, team it with artefacts and novelties with the hint of blue and bring in the vastness of the color to your room. Blue theme of room design will remind your guests of the warm summer and will fetch you accolades for your creative thinking.
Comfortable and cozy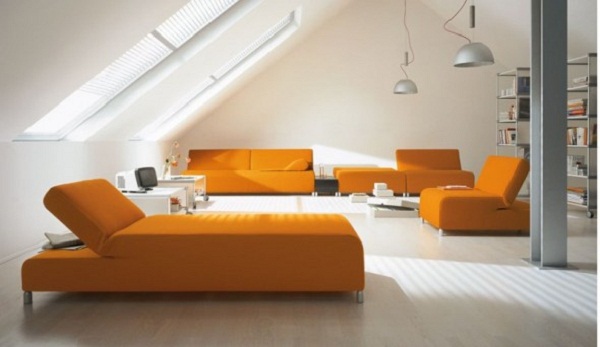 Comfort and warmth are the two most significant aspects that define home. The decor of any room must be based on these two elements. The soothing hue of the room against the dark wood furnishing with porcelain, pottery and snowy linens will create a cozy ambiance, while the mirror armoire to hold your clothes and gadgets will ensure your comfort. Keep comfortable wing chairs to relax on and add delicate wall-to-wall carpet for the cushioning and comfort of your feet.
Traditional European style bedroom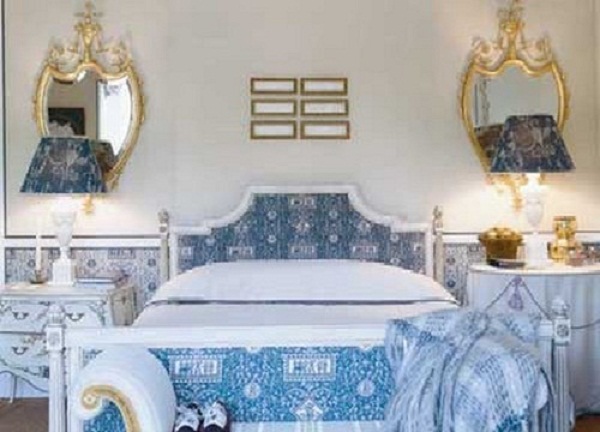 Traditional European style bedroom is simply stunning and extravagant to look at. Although, it appears feminine, you can certainly accommodate a man in this majestic yet soothing traditional European style bedroom. Decorate the room in a combination of blue and white with gold accents for lamps, mirrors, picture frames and other varieties that you have. Keep the furnishing light painted and combine decorative paint and wallpaper for the walls. Be artistic with the print design on the ceiling and feel every bit of a European Royale in your very own room.
Decorate with fireplace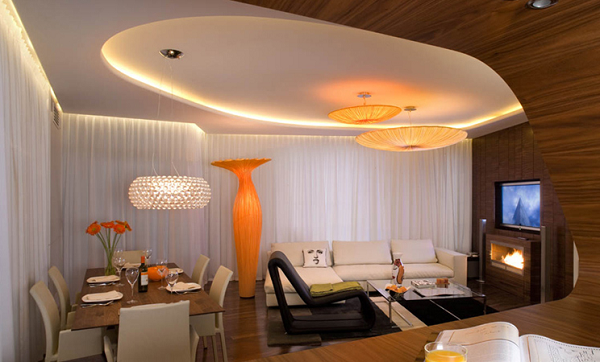 Although fireplaces have a very rustic charm to it, the modern houses are not far behind to have the new age, high-tech fireplaces. Fireplaces, undoubtedly, add a lot of warmth and coziness in the room. Fireplaces also add up to the aesthetics of the house. Fireplaces are usually placed in living rooms in traditional houses. However, in modern homes, fireplaces are installed in bedrooms, dining halls and even in hallways.
Layout and design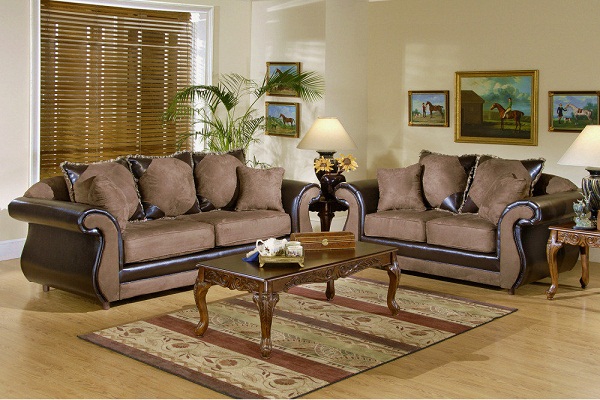 It's also important to keep the design and layout of the room in mind while placing the furniture. Ideally, the furniture layout must be in such a way that guests face each other. You can also position your furniture around a centerpiece to accentuate it. You must also ensure enough of space and an open pathway for the guests to move around in the room comfortably.
Island getaway bedroom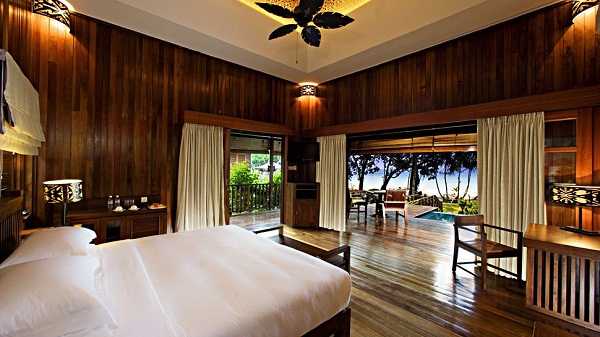 Island gateway bedroom is a unique concept to bring in the best of all worlds to your bedroom decor. Add the global influence to your most special space in the house with boldly carved and rich colonial styled furniture. Zebra skin rug will remind you of African wilderness, whereas the romantic glass chandelier will bring in the French elegance to your bedroom. Keep drapes, curtains and color scheme in the room composed and controlled.