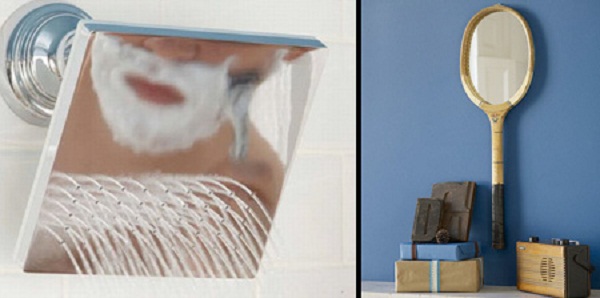 Mirror is not just a reflective glass but is used as a decorative piece that highlights the interiors of a home. Several designer mirrors accentuate the ambiance of a home. Contemporary designers have been adventurous in exploring new cool designs in the concept of mirror making. Modern mirrors are suited to match your interior decor that creates a strong impact on the interiors. Read to know about some cool unusual modern mirror designs.
1. Clock mirror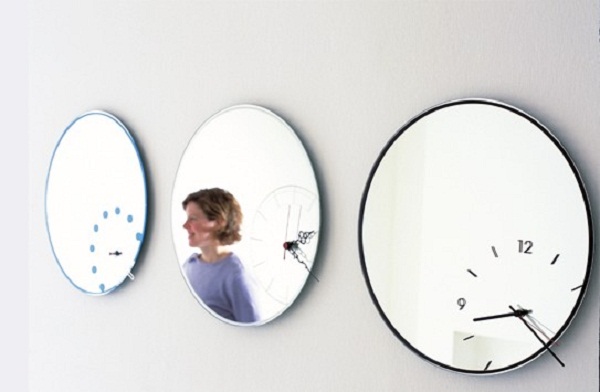 Use Clock mirror for dual purposes – as a decorative as well as functional piece. Designed by Antonio Aravelo, this mirror tracks the total amount of time that you spend in front of the mirror. It is perfect blend of aesthetics and practicality. Contemporary and classic styles of clock mirror are available at £37.58.
2. Wiper mirror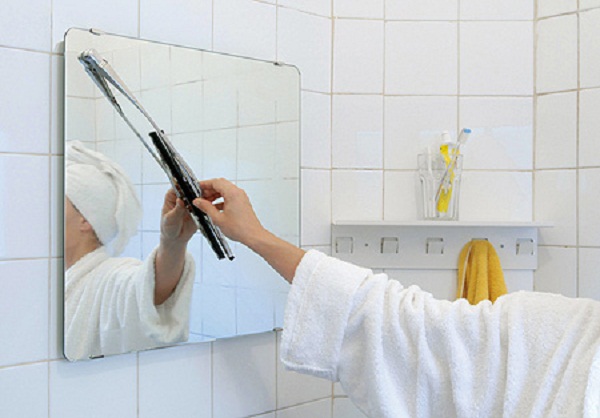 It can be pretty annoying to have a mirror that is foggy and steamed up the moment you get out of the shower. You could wipe it with a cloth or your hand leaving fingerprint smudges all over the mirror. Wiper Mirror is fitted with a car windscreen wiper. Swipe it once to see a crystal-clear mirror. It wipes the condensation quickly and thoroughly. Wiper Mirror is priced at £85.99.
3. Credit card mirror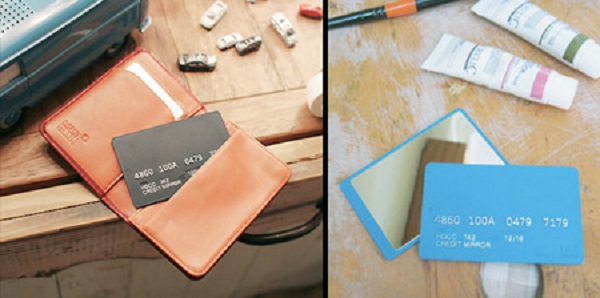 How about a nifty little mirror tucked in your wallet? Credit card mirror is designed like a credit card, but do not use it for your financial needs! You can use the rear of this mirror and tuck it away safely in your wallet when not in use. This compact mirror is portable and will fit perfectly in your bag with all your other accessories. Black Credit Card Mirror is priced at £9.95.
4. Interactive mirror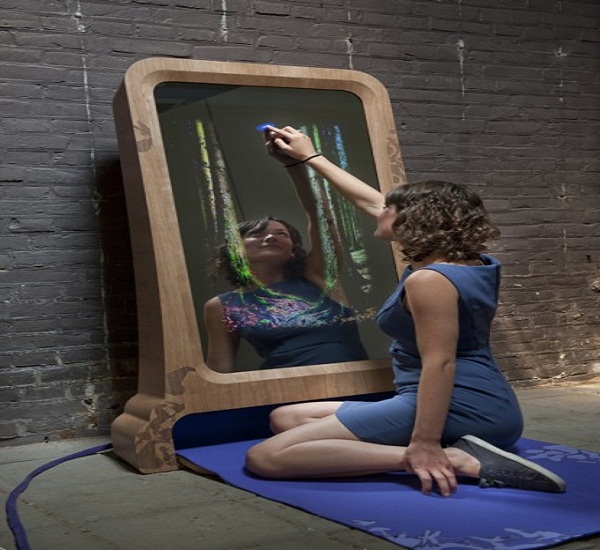 Weave stories and travel to a land of imagination and creativity with Interactive mirror. This fancy mirror is sure to attract children which allow them to interact with a story. Children portray the main character and are surrounded by the story elements. This mirror functions as a touch screen and uses motion capturing software. Experience it to believe it!
5. Ironing-board mirror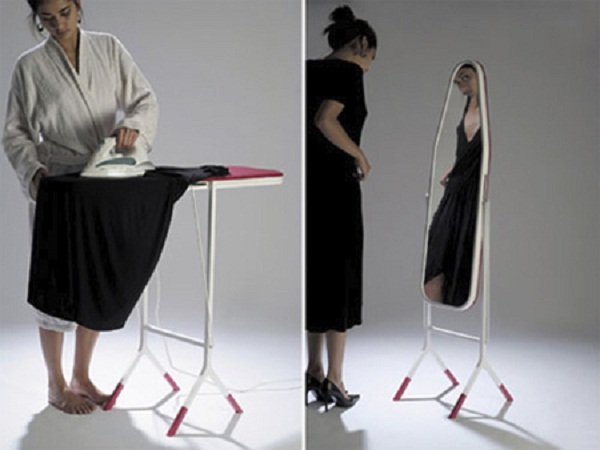 Designed by Aïssa Logerot, this mirror is truly multi-functional and is apt for small sized apartments where space is a constraint. Pull it out to use it as an iron board or flip it back to use it as a full length vanity mirror.
6. Sports racket mirror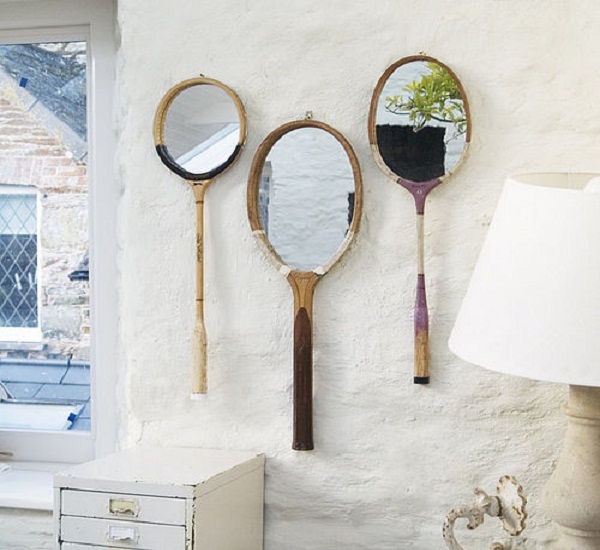 These striking mirrors are made using vintage tennis rackets. This unique mirror perfectly fits either in living room or the bathroom. It measures 21cm x 65cm long and the actual design slightly varies. They come with ready-to-hang hooks and is priced at £55.
7. REFLECT shower mirror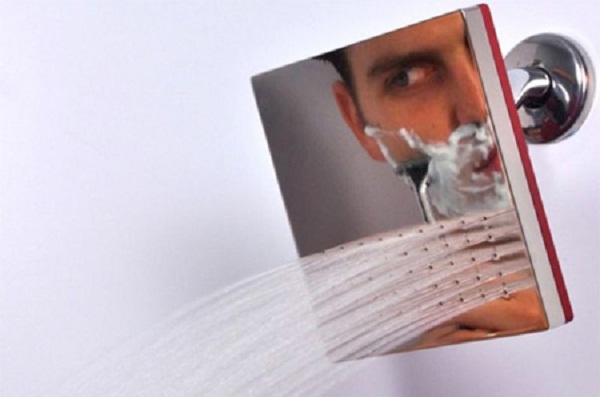 Reflect is a fog-free shower mirror. Its unique feature uses the water cavity to heat the mirror surface, which prevents condensation even in a heated environment. Reflect converts a shower place an absolute place to shave, shampoo and shower. Designed by Nick Paget, this creative mirror will cost you $295.
8. Lamp Mirror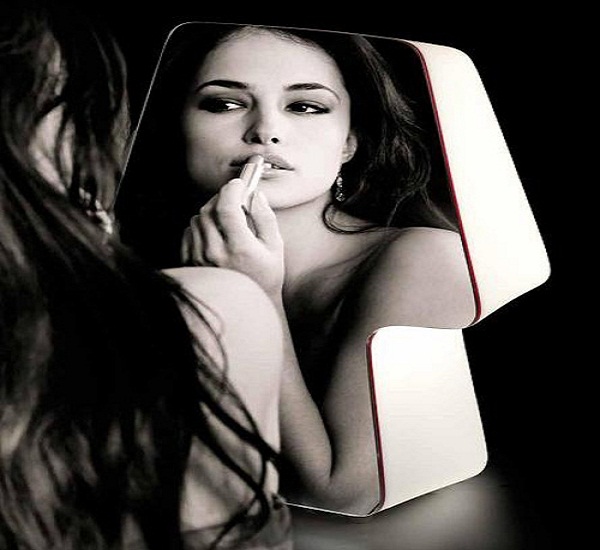 This stylish mirror has mirror on one side and glossy white on the other. The lamp glows with its soft lighting when it is turned on and spreads the light on the mirrored side. This allows a lady to apply the makeup dexterously.