Marble is the most attractive natural material that could spruce up any kind of interior décor from rustic t modern. The use of marble has decreased in the past few years, mainly because it was thought to be a traditional material that could not be incorporated in a contemporary décor. However, if used creatively and in slight touches, marble could add charm and elegance to your home. Listed below are few ideas in which you can use marble to add style and beauty to your house, creating a perfect balance of tradition and modernity.
Use marble columns to demarcate spaces: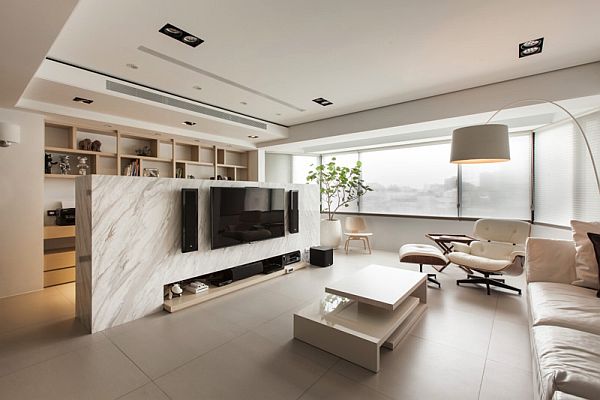 One of the latest trends in home building is open concept living which is gaining popularity these days. This type of living concept suits all types of houses, from big bungalows to small apartments. Although there may be a few walls missing inside your home, you can use marbles in the most attractive ways to separate spaces from each other and to make them visually apart. You can do this best with the help of marble columns with clear edges and minimal ornamentation. You can even opt for half-wall made with columns, which help you to both separate the areas of your house as well extend its space and visual appeal.
Incorporate marble in your walls and floors: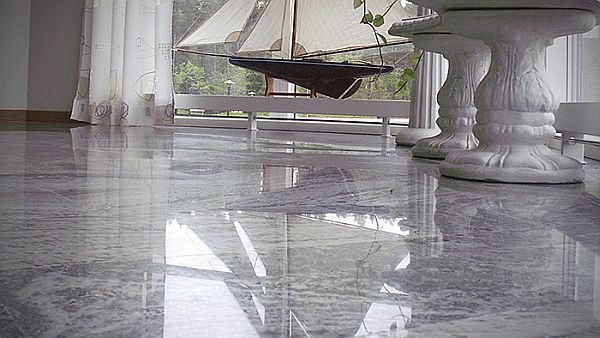 Adding marble to your walls or floors will make your place appear enchanting and marvelous. However, do not add marbles to both the walls and floors as it will over exaggerate the décor providing it a dull and unadorned. To prevent this you should try adding marble either to the floors or to the walls as mentioned earlier. This looks extremely attractive and provides a space a traditional appeal creating a perfect combination with contemporary home accessories like furniture and other modern materials. There are a number of ways to achieve this unique style and personality for your place. You can add bright colored marble backsplash o your kitchen or replace your conventional wainscoting of your bathroom or dining room with that of marble or you can revive your living area simply by adding a marble made chair rail.
In order to add marble for the floor, create a marble foyer as it looks more traditional and formal or create a marble anchor for the dining room table whereas adding marble to the bedroom floors will make it the hottest and happening place on Earth.
Create a unique accent with marble made furniture: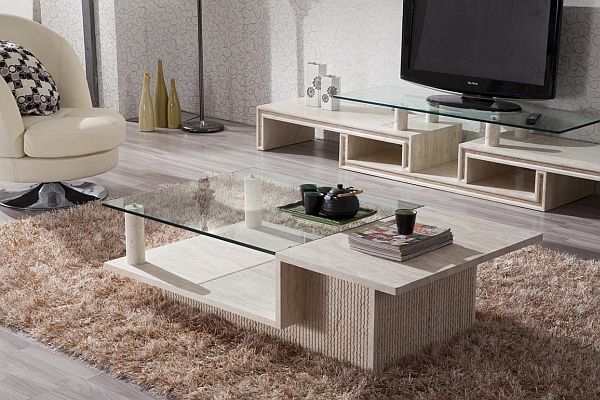 Although it may sound a bit weird and uncomfortable, however, marble can be used to make some of the most amazing and comfortable furniture pieces. In addition, it makes a good investment, as marble is naturally strong, durable and long lasting. It looks extremely eye catching and can withstand large amount of wear and tear. However, while making the furniture be sure to take the correct measurements before making the final decision. It is because marble is a heavy material and hence it is difficult to transport and re-design. Use colored marble to add a bright hint of color to your décor. Marble made tables, marble tabletops, marble kitchen countertops are excellent ways to incorporate marbles in your interior décor and enhance its elegance. Above all, marble is a perfect option to make outdoor furniture, as it can bear heavy weather conditions with ease.
Use marble in your accessories: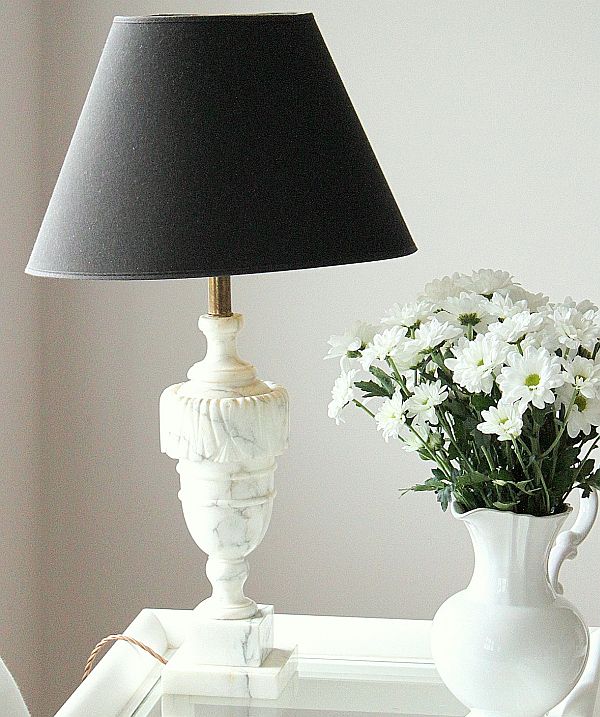 Small size marble accessories and decoration items are now easily available in the market that can be used in different ways to compliment your interior décor. These accessories can spruce up the decor of even very small studios and apartments. Marble lamps, marble candleholders and marble soap sets will add romance and affection to your décor whereas marble themed décor elements will make your place appear more sophisticated.
Summary:
From marble pillars to marble furniture and marble accessories, all these ideas will help you to have an incredible and outstanding interior décor.