Your living room is one of the most important areas of your house, which receives heavy family traffic and is the first place that the visitors observe. Therefore, it should be extremely comfortable and attractive, along with being very peaceful. Check these excellent designing and decorating tips to add glamour and style to your living area this season.
Keep your home Organized and Clean: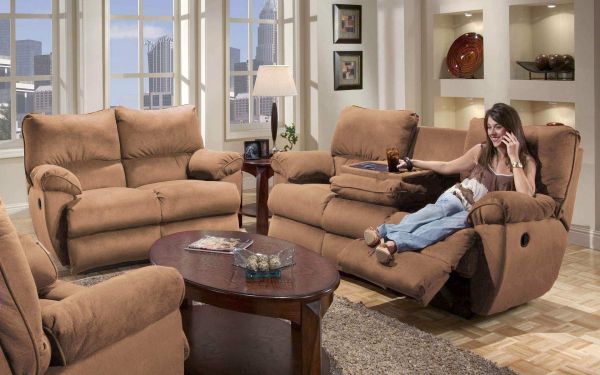 The best way to lift up the visual appeal of any room and make it appear stylish and chic is to keep it organized, well maintained and above all neat and clean. A clean home is the key to a glamorous and stylish home, according to me at least. Regularly polish your metal and glassware and always use limited but the best of all accessories you have. Accessories should be used according to the prevailing season. As for now, dark and rich color shades suit best for winter. While decorating the living area, be clear about your personality and the kind of look you desire for the room.
Add glamour to the living area: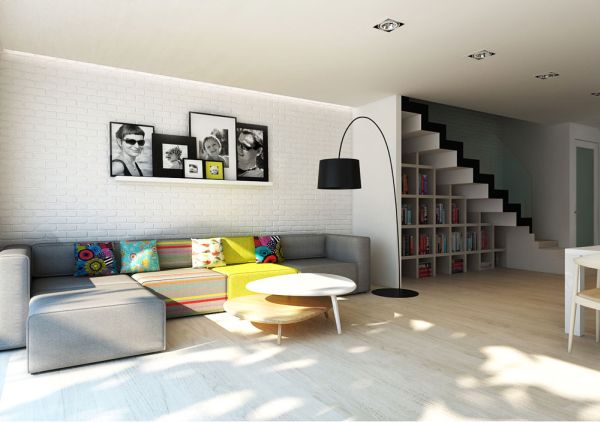 Choose a good wall color to cover up and stylize your living room. Blue color could be one of the best choices for your walls. Blue shades can instantly glam up the sitting area and the walls will appear enchanting, adding a distinct serenity to the entire place.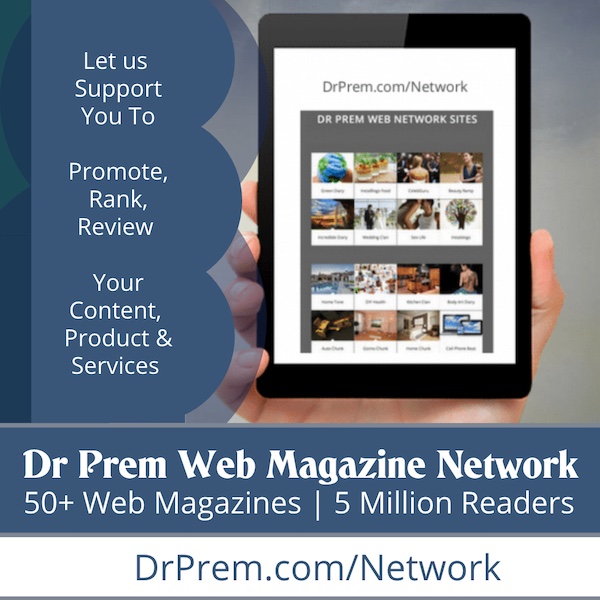 Make use of artworks: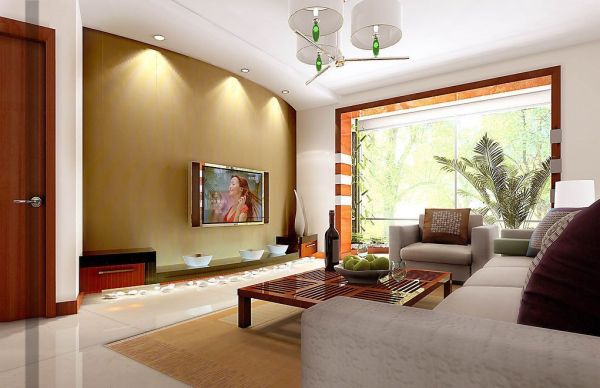 Artwork plays a major role in highlighting the looks of a house. For vintage lovers, here is a simple trick to add the mid-century feel to your apartment. Place furniture made up of high quality wood and some colorful cushions to add color and beauty and finally decorate the walls with some eccentric artwork.
Create a bold style statement: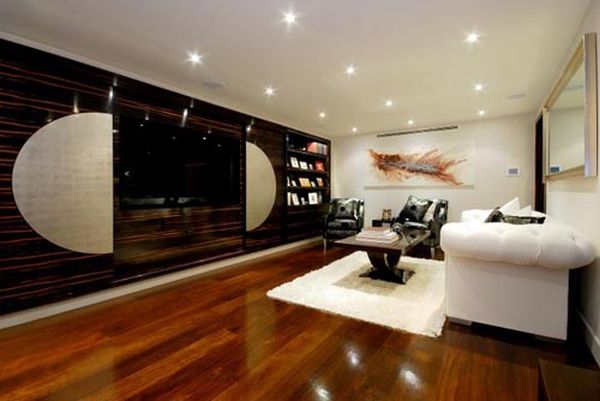 By adding some vibrant accessories, such as a bright yellow sofa coupled with a antique chandelier, to a living room, you can beautifully enhance your living room features.
Add sophistication and simplicity: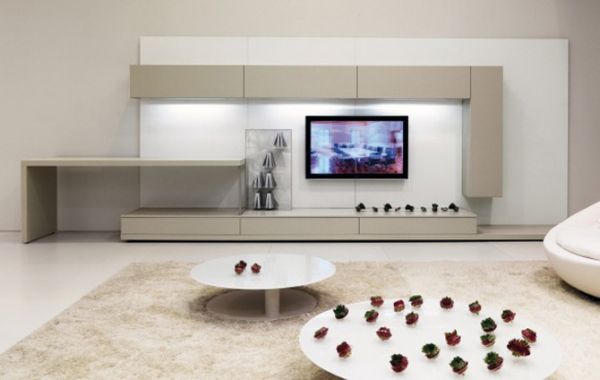 To make your living room extra comfortable and a warm and inviting place, try painting your molds in high gloss finish paint. Decorate empty walls with a suitable mirror and place a few garden stools inside the living room.
Create multiple seating areas: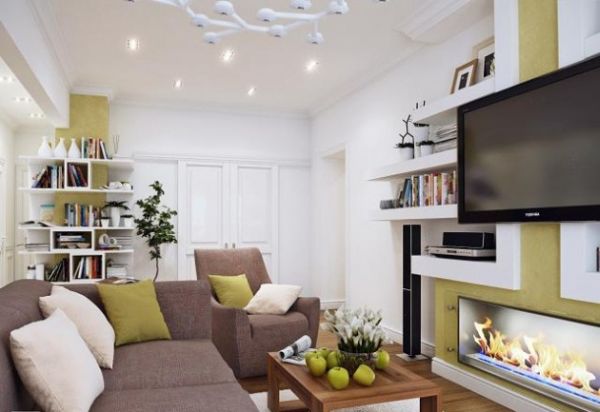 For those who are lucky enough to have a mesmerizing coastal view from their living room, here is an excellent designing tip. Create multiple seating areas, which are ideal to accommodate either a few or many guests. Designer Suzanne Tucker in one of her creations has chosen warm colors to add coziness and comfort to the living room, especially during a cold winter day in her California countryside house.
Revamp a small living room: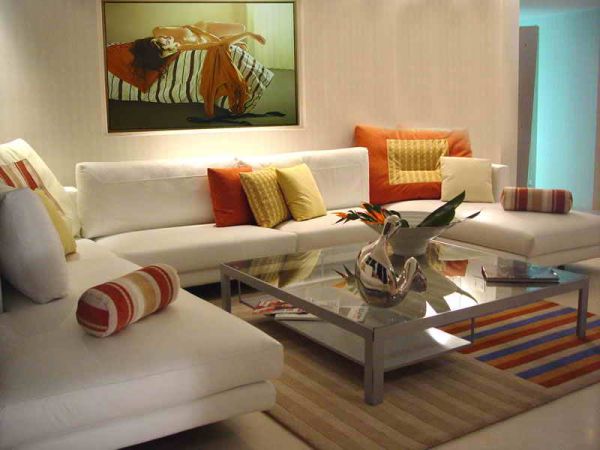 Decorating small spaces has always been a challenging job. Well with this one tip, you would be able to brighten up even a small living room and make it appear bigger and brighter. Choose a softer shade like creamy gray for walls of the living room. This makes the room appear larger than it actually is and drives the attention off the room to the windows and other accessories, if used.
Create monochrome rooms: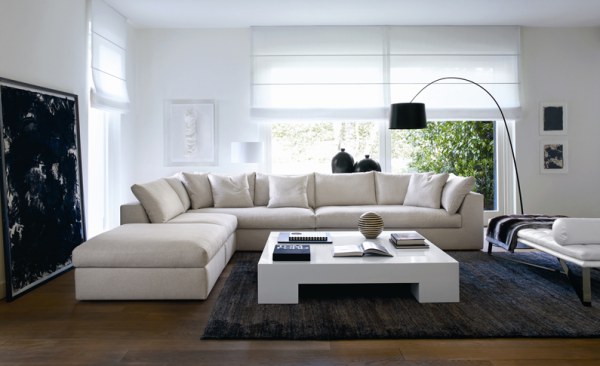 According to designer Mary MacDonald, monochrome theme is all about creating attractive textures. To achieve the look, she has used personalized chaise along with a sofa made using cotton velvet fabric, silk pillows and Padova damask. To highlight the scheme, the designer created English-style bookshelves that have pale blue colored black panels. The slight dash of colors against a neutral background makes the living room instantly updated and eye catching.
Summary:
Living room simply makes or mars the overall décor of your home. All these decorating ideas will help you spruce up your living room décor and make it appear trendy and elegant.