The use of stone is a great idea, if you want to design a modern bathroom. Stones give a stylish and modern feel to any place. When it comes to designing a bathroom using stone, then the ideas can go unlimited. It is no more the use of only white porcelain as was the trend during previous years. Natural stone can be used in many shapes, colors and sizes. Additionally, people like to use it in modern bathrooms, as it is easy to clean and maintain. You may come up with all types of designs while using stone for decor. Check out some of ways you can use stone to design your bathroom.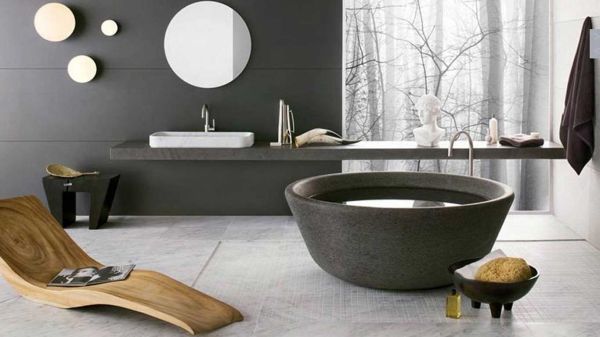 Use stone baths
A bathroom is a place where you release all your tiredness of the day by taking a relaxing bath. Thus, you first need comfortable baths that can also give you a natural feel. When it comes to gaining a natural feel, stone is the best material to create a natural environment. It is best to go for stone baths that offer mental relaxation through their visual appeal. Soft stone not only looks beautiful, but also keeps your bath warmer.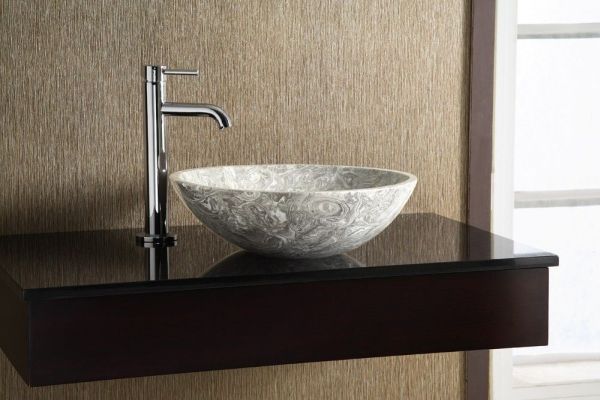 Go for stone vessel sinks
Vessel sinks display nice artwork and can make your bathroom look stylish and elegant. It is not just necessary to display art in other areas of your home. You can even display it in a modern bathroom. Adding vessel sinks to your bathroom makes you add beauty to this space. Your bathroom would also start charming you. However, choose stone as a material while selecting vessel sinks. Stone vessel sinks can blend in easily with the rest of the things in your modern bathroom. Thus, they are visually more appealing. A standout sink will keep your gaze stuck. It is always better to have a functional item that keeps your eyes traveling.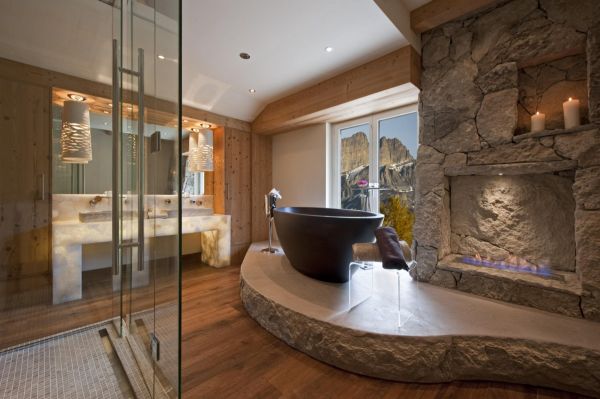 Give mixed textures to your bathroom
It is very important to give different textures to your bathroom design. This helps you in giving your bathroom a modern feel while still maintaining a rustic look. Thus, you may make good use of different types of stones to offer varied textures. However, you should take care that there are no stark contrasts. Choose textures that finally blend against each other.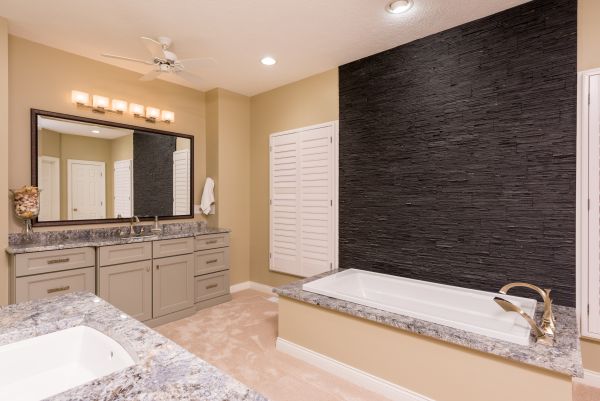 Remodel using stone
If you feel your bathroom should be relaxing while being functional, then consider the use of stone for remodeling your bathroom in different ways. To create a calming effect in your modern bathroom, you may use stone. Stone offers a natural aura along with other qualities you require to make your bathroom more functional. Thus, you can try stone in separate styles, as it can be refined, cut and polished to suit your needs. You may give any style to an item in stone. This is hardly possible with other materials like steel or brass. The use of stone can make your bathroom more inviting for you.
Summary:
We can use stone in several ways while designing a modern bathroom. It gives a great visual appeal to the place, while offering varied natural styles to suit your needs.