Artists draw inspiration from several objects and ideas. When it comes to the design of lighting elements, several artists prefer to make nature their inspiration. Nature not only inspires the structural element of lights, but also their building materials. You may have observed the use of fire and water elements commonly in lighting designs. Air and earth elements are also given different forms, when it comes to such designs. Check out some amazing lighting designs that reflect one or the other element of the Mother Nature.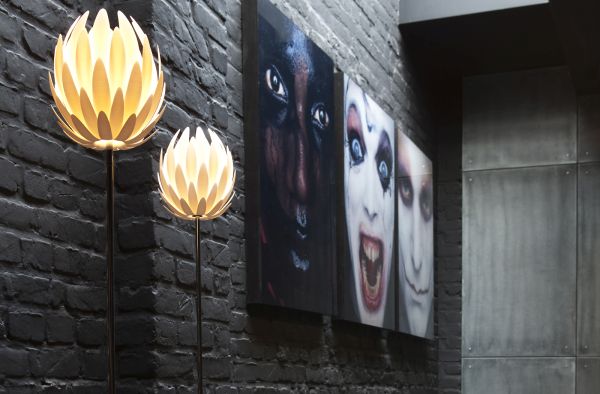 Lily.mgx Lamp:
Designed by Janne Kyttanen, this lamp from Materialise is inspired from a lily flower. However, it could look like a glowing artichoke to some people. This lamp with a natural flowery design may even brighten a dull room with sober decoration. This wonderful yet precious possession is designed using a complex process of 3D material printing.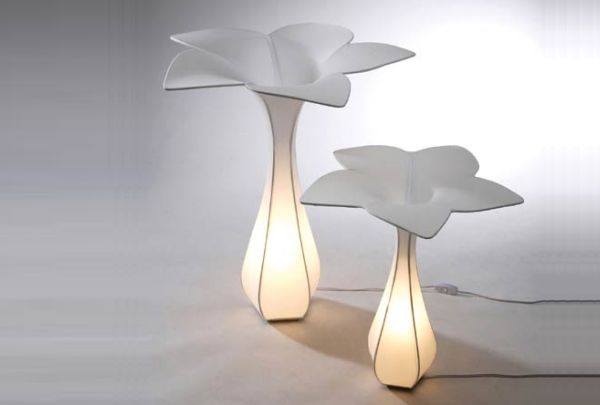 Hana Lamp:
Hana is a set of lamps that is again inspired by flowers and especially the origami art. Hana in Japanese also refers to a flower. This elegant set of lamps can enhance the grace of any room through its subtle light.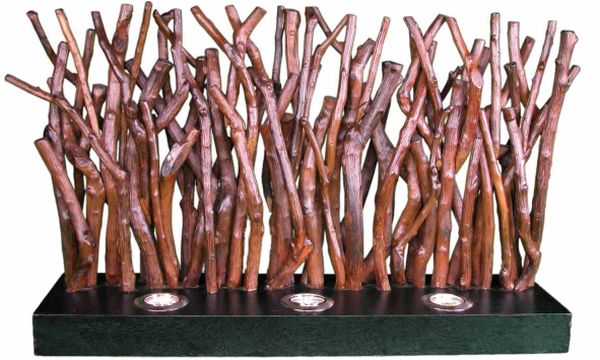 Groovystuff Woodlands Branch Mantle Lamp:
If you are looking for a combination of good shadow work and natural ambience, then this naturally textured mantle lamp can provide that to you. This beautiful lamp is made of reclaimed teak wood. You will find vertically integrated limbs with a base light that simultaneously displays the modern and the ancient look. This lamp comes with a natural chocolate lacquer finish.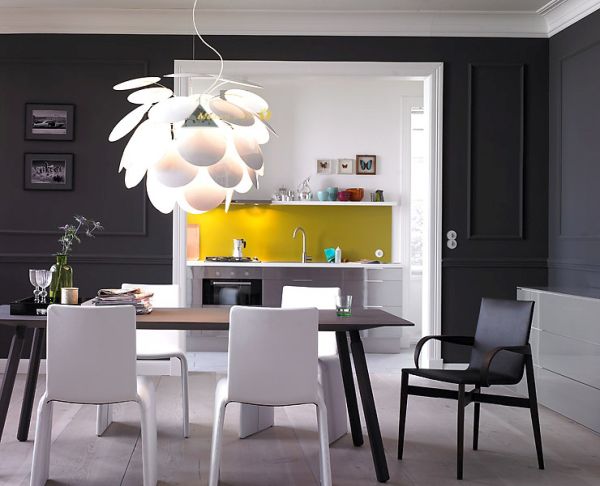 Marset Discoco Pendant Light:
Designed by Christophe Mathieu for Marset, this pendant light has around 35 opaque discs in white. Available in varied diameters, this trendy light can be used to create a sophisticated atmosphere in your naturally inspired room. You will find its shape and style truly innovative.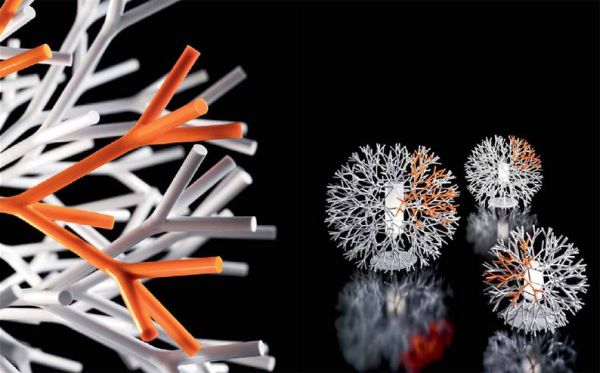 Pallucco Coral Floor Lamp:
Designed to take you from simplicity to complexity, this lamp is a unique creation that is rich in style and visibility. Inspired by a branch of coral, this floor lamp is crafted in injection-molded polycarbonate. With a straight supporting base, the lamp is branched out in three colors at the top. You can opt for your favorite version of this lamp in two different color combinations.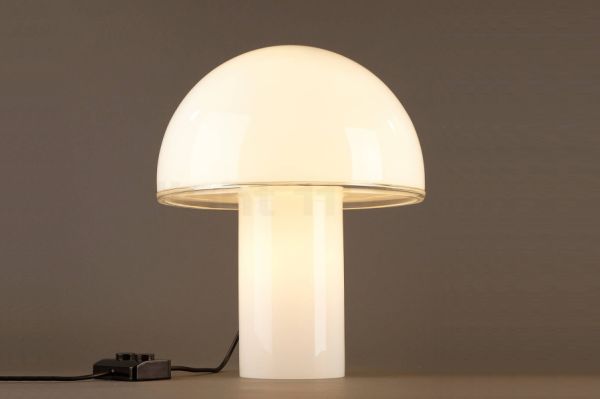 Artemide Onfale Tavolo Table Light:
With an emission of diffused light, this tavolo table light is very elegant and classy. Its body and diffuser give it the shape of a mushroom that has a crystal edge. It is made of white opaline blown glass. You will actually find it suitable to place it on any table.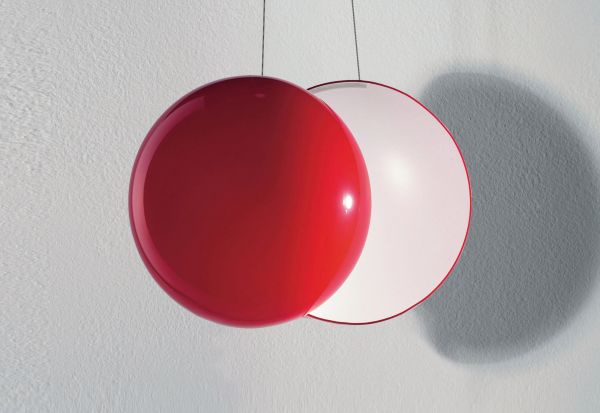 Alt Lucialternative Cherry Suspension Lamp:
Alt Lucialternative presents the wonderful red and white Cherry lamp, which is inspired by the design of a cherry. The suspension lamp is a highly attractive and shiny suspension lamp that anyone would love to own.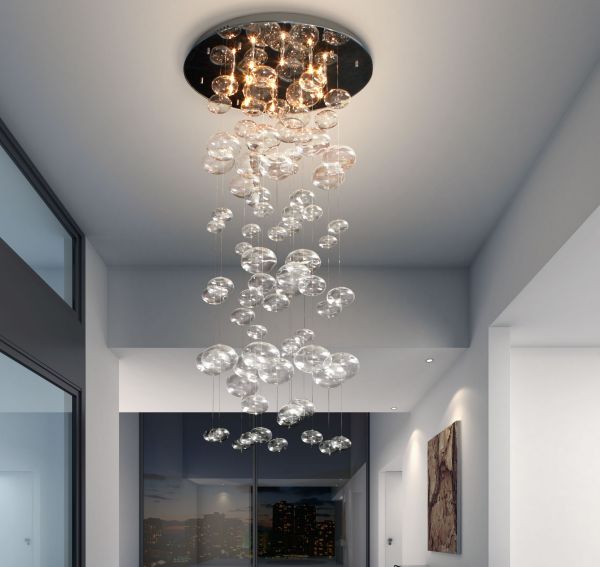 Murano Due Ether S Ceiling Lamp:
If you want to see water droplets falling down from your ceiling, then this special creation is just suitable for the purpose. You will find this lamp in the shape of various hanging droplets that are made of blown glass. Its ceiling base makes the simple LEDs create magic in your room.
Summary:
Various designer lamps and lights are inspired by the designs and elements of nature. Such natural lights can make any dark room glow with positive energy.