There is no need to worry about being stuck in a small, dark home. With a few innovative decor tricks, you can make your home look brighter and more spacious. One of the more effective ways in which this can be achieved is via mirrors. Using mirrors as decor pieces in your home can make them reflect natural light in order to make the interiors brighter instantly. Accordingly, here are 8 ways you can do just that.
The Entrance Way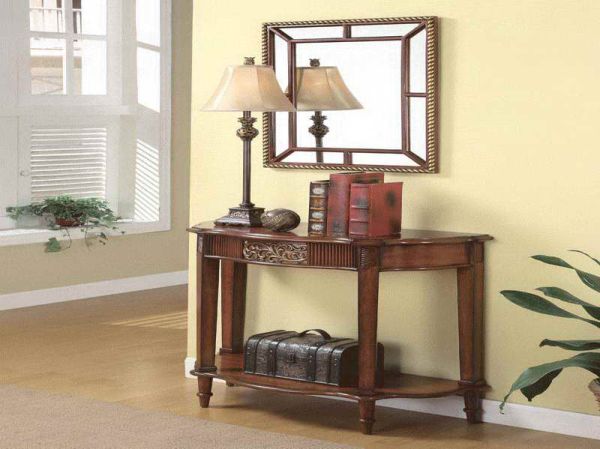 Placing a full-length mirror in the entrance way would give the illusion of a bigger, grander space instantly. Opt to place the mirror against a wall right in front of the doorway for the desired impact.
Near Lighting Sources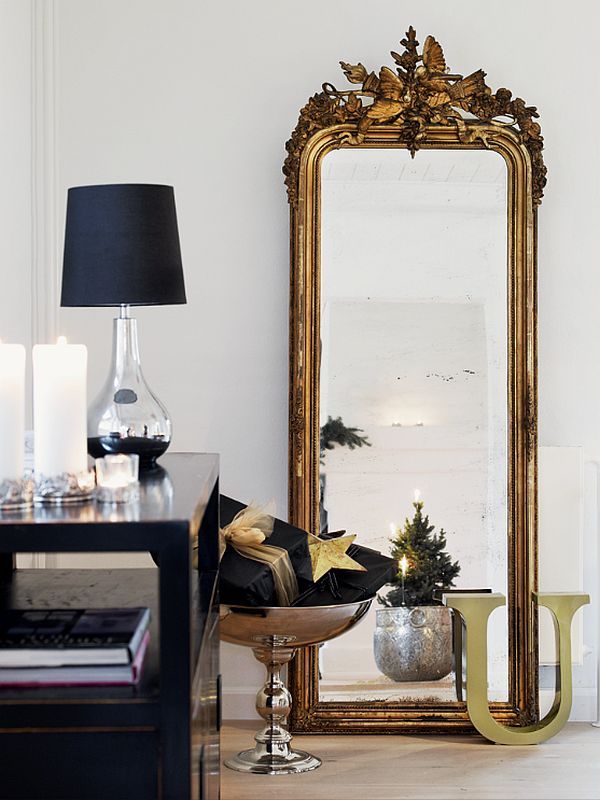 Placing mirrors directly in front of a light would create a blinding effect. On the other hand, placing them in strategic locations near lighting sources can help the light spread throughout the room, giving it a warm ambiance that is hard to miss.
Opposite Windows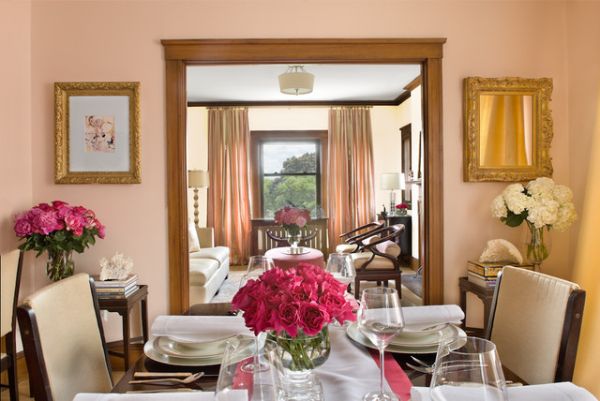 Windows are the areas that let natural light into the room. Place a mirror on the wall directly opposite the window and you instantly create the illusion of an additional window that is letting in more light to make the interiors brighter.
Entire Walls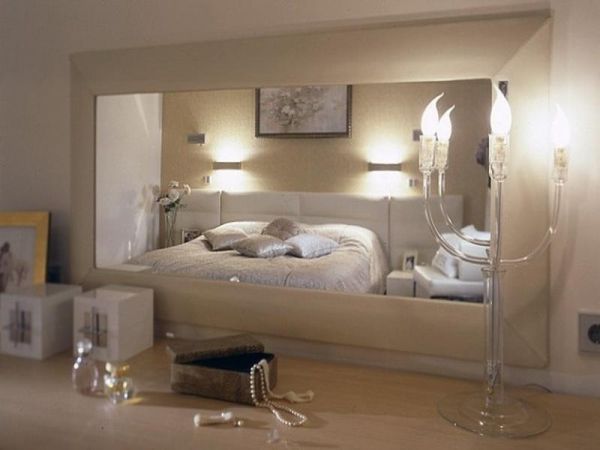 A great way to make an interior space look brighter and more spacious would be to cover an entire wall with large, full-scale mirrors. Wall mounted mirrors successfully create the illusion of double the space, thus giving more light and flow to the interiors.
Grouped Selections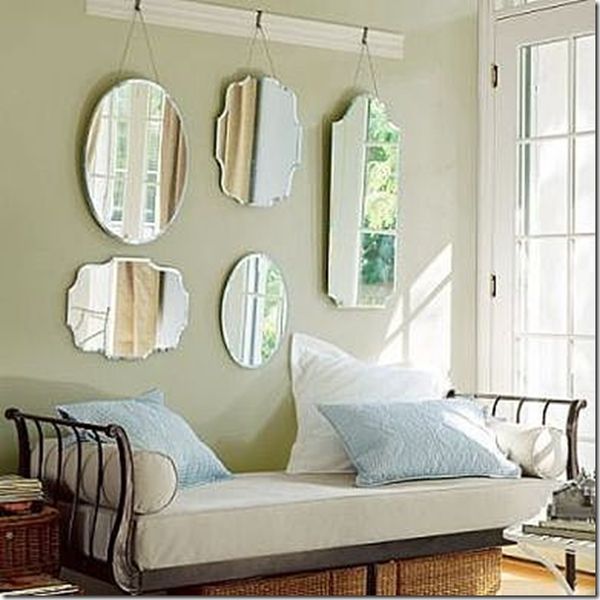 If large mirrors are not your style, consider grouping a selection of much smaller mirrors and hanging them along the length of a wall. The different sized/shaped mirrors would offer a focal point of interest immediately in addition to reflecting enough light to make the space look bright and lively.
A more streamlined look can be achieved by framing these mirrors in frames. Choose frames of the same color as well as ones with clean, neat lines so that they give a sense of harmony to the space while making it look brighter.
Ceiling Mirrors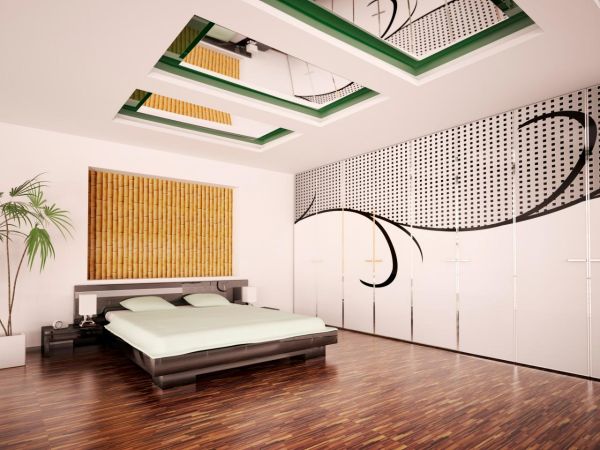 How about lining the ceiling of your room or hallway with mirrors? This is an excellent way to open up a space and make it look brighter without using up too much floor space in the process. The mirrored ceiling will effectively reflect any light that falls on it and spread it throughout the room. A mirrored ceiling will also give the impression of a skylight which can turn out to be quite a creative decor element for bedrooms.
Mirrored Tiles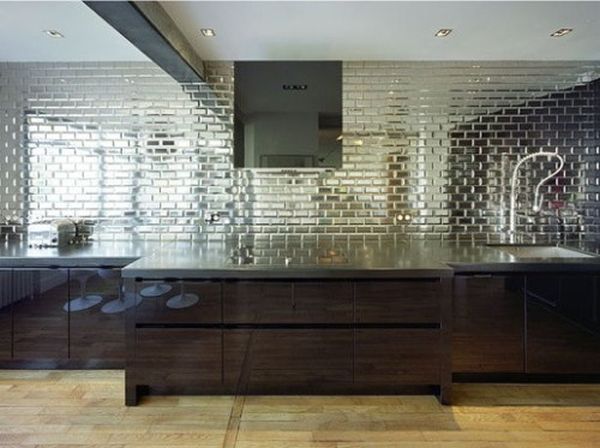 Maybe you don't prefer large or medium sized mirrors. How about opting for mirrored tiles then? Available in standard sizes of 12×12 and 18×18, mirrored tiles can make the walls of your home stand out with creative shapes, designs and patterns. There are thousands of colors, shapes and sizes to choose from, making these tiles a truly innovative way to brighten up your home. Simply create a pattern or design on the walls and cover the same with mirrored tiles. These design elements can make great backdrops for the walls in your living room, dining room and even above the bed in your bedroom.
Mirrored Accents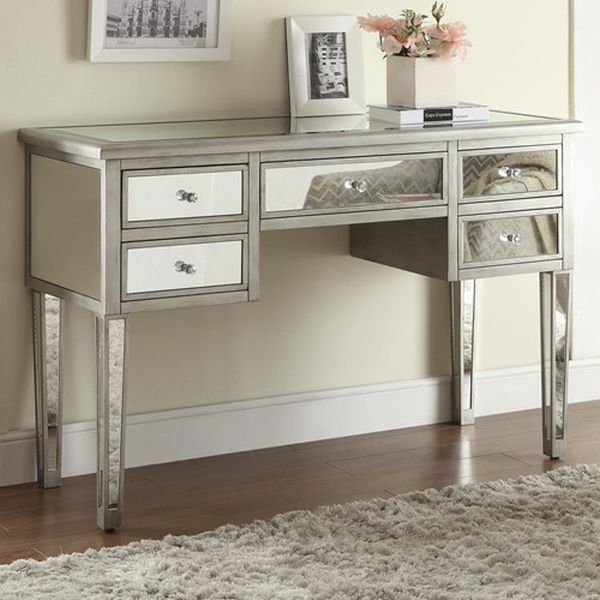 Rather than relying only on the above mentioned options, try introducing mirrored accents to the home in a subtle and yet striking manner. Furniture pieces like wardrobes and shelves that come with mirrors, chairs and tables that have reflective glass finishes and mirrored coasters, etc. can help you introduce mirrors into your home elegantly. Plus, the strategic placement of these mirrors in different areas of the same room can ensure that maximum light is reflected between them in order to make the room super bright.
Summary
If you are thinking about how to brighten up a dark space in your home, consider using mirrors for the same purpose. There are literally hundreds of ways you can make this possible, from placing them in front of light sources and opposite windows to installing them on the ceiling for a dramatic effect. These tips will provide you enough inspiration to come up with your own ideas.