Shorter showers have become all the rage these with what
with celebrities like Jennifer Aniston declaring that they take showers that
last less than 3 minutes in which they find enough time to cleanse their entire
bodies while brushing their teeth and shampooing their hair too. For an average
person, such showers are quite typical not because of an innate sense of
environment duty but because of their busy schedule complete with demanding
kids, a whole house to manage with no help and bosses that are ready to shave
cash off their salaries for every minute that they are late to work.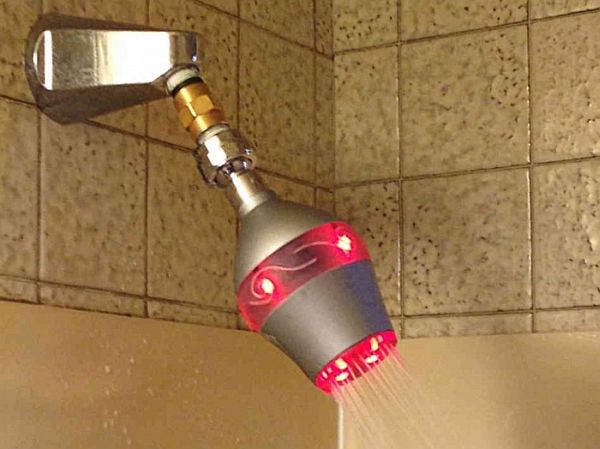 But, if you are the kind of person that likes to make up for
the hectic morning shower with a more relaxed and longer one at the end of the
day, the fact that you are standing under the shower and wasting enough water
to quench the thirst of an entire Ethiopian village for a week has got to weigh
on your mind. But since it is virtually impossible to keep track of time when
one is under the shower without having a couple of kids banging on the bathroom
door, we need gadgets like the Uzi.
The Uzi is basically a revolutionary new kind of shower head
that is designed to impart timely visual reminders to the user to help them
speed their shower along. Within a span of seven minutes, the lights in the
showerhead go from green to red indicating that the user has spent enough time
under the shower and needs to wrap things up quickly. Uzi's inventors claim
that the lighting system effectively helps people cut their time in the shower
by as much as 12 percent. If you want one of these for yourself, you can shell
out $50 though you can also give that money to the kids and have them
start screaming outside your bathroom if you take longer than 7 minutes in
there!