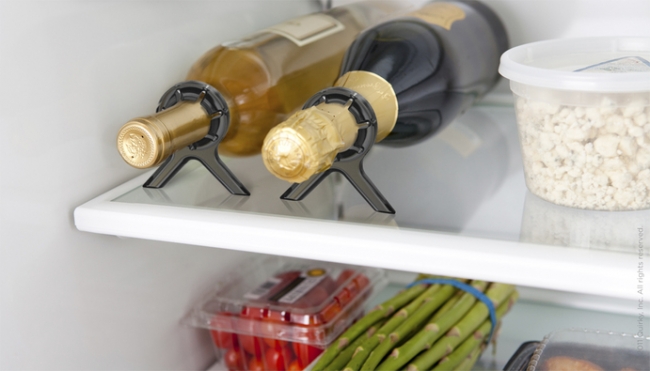 From the house of: Quirky
Overview
If you are short of space in order to store bottles vertically in the refrigerator, then Vine is the solution for your problem. Vine prevents bottles from rolling around in the fridge. They can be kept stylishly and in place by just sliding Vine over the neck of the bottle and they will remain in line.
Dimensions
76 mm x 13 mm x 76 mm
What's unique
The cork is made from silicone. With Vine on the bottle, you need not have to worry about bottles tumbling all over. The advantage of Vine is that when not in use, they are stackable and easily stored.
High points
The cork easily slides and secures onto the bottlenecks, thus, preventing it from tumbling over.
The cork fits standard size of bottles, i.e., 750 ml and larger.
This comes in a pack of three, which is subject to change during production process.
Now, with Vine on let the good times roll and not the bottles!