A small home and a smaller wardrobe can pose a storage problem for all our belongings, clothes, shoes, scarves, jewellery, etc. If you are going through the same problem, we have some really amazing wardrobe solutions that will save space for all your needs and take care of your storage problems.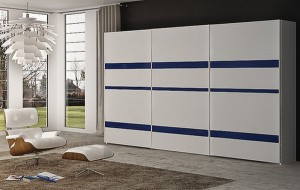 Wardrobe designs for small homes
A small wardrobe is a problem when we have to fit in all our clothes and belongings. If we have a bigger collection of them, which most women never admit to, but do realize within, the problem is greater. Not storing your belongings well will create clutter and you might never be able to find the things that you need on time creating frustration in you every time you step out. If you can relate, then you do not need to worry anymore for there are wardrobes which are designed especially for small homes and apartments.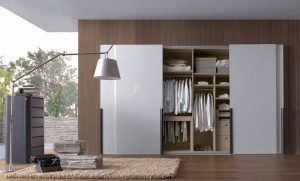 Sliding door wardrobe – A sliding door saves you so much of space because it is efficiently designed not to eat up space when you open or shut it. Also, they are compact and are not inferior in any way when it comes to the storage aspect and capacity. A sliding door wardrobe can be introduced into any room since it does not require any free space right in front of it. If your own bedroom is not able to accomodate all your clothes in the wardrobe, you can always put away the belongings you do not tend to use often in a separate wardrobe with a sliding door in another room as well.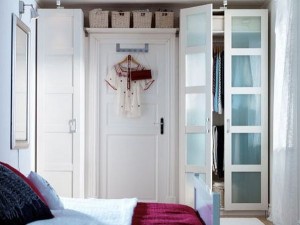 Built-in wardrobes – This is the perfect solution when you want to utilize all the free space left in any room that has jut been lying dead for some time. Use it to build a wardrobe and store your clothes, accessories and belongings.
Floor-to-ceiling wardrobes – Such kind of wardrobes do not leave out any space at the top or bottom so the result you have in front of you is a tall closet to keep in all your stuff. Use smart shelving solutions for your belongings and always remember to organize well. Without proper organizing, no wardrobe can give you optimum space for anything.
Creative solutions – Instead of sticking to convention, use smart solutions like storing shoes in wine racks or using chains and s-hooks to organize clothes. Use the doors inside to hang your scarves.