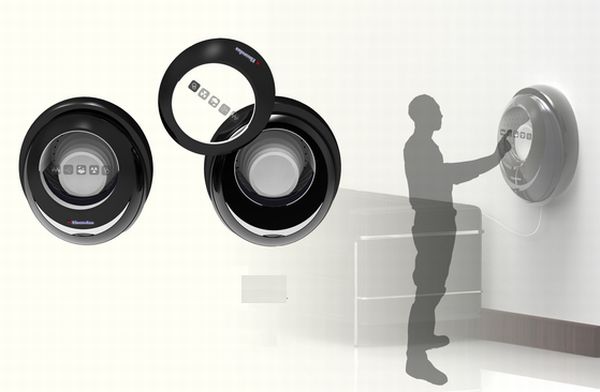 Designer/Manufacturer
Overview
After Wash is a futuristic product design by Anthony Yu which might be available in 2020.This futuristic product aims to target the Gen Y and Z individuals who do the washing chores themselves .The Futuristic dishwasher suits the user's lifestyle and makes life easier and Eco friendly by using technologies such as ultrasound and pneumatics to clean the dishes. It has a very high tech design with transparent touch screen and a glowing light logo sporting the brand's name.
What's Unique?
This futuristic product washes dishes and other utensils using ultrasonic, vapor steam and pneumatics technologies instead of water. Moreover to keep plates dry and bacteria free, the dishwasher uses radiation technology.
High Points
This is going to be a very good solution for those who are living alone or are too lazy to wash their dishes.
The Eco conscious will love the technology being used to wash the utensils as water is not required for this purpose. This may come as a big relief for water deficient areas.
The product can also be used to heat packet food.