If you walk through the door after being in work all day, or out socialising, the last thing you expect is to be met by a flood of water. It's also the last thing you want to have to deal with. Unfortunately, water pipes can burst when you are not expecting it and it can be a very stressful problem to deal with. Your first instinct may be to panic, but you need to try and stay calm in order to make sure that the situation is dealt with as quickly as possible.
Obviously you will need to use plumbing services in Sydney to get an emergency plumber to deal with the situation. But is that the first thing you should do? Would you know what to do if one of the water pipes in your home burst? We have put together some tips on how you can prepare for this type of emergency and what you should do if it happens.
Being prepared
You may think there is really nothing you can do to be prepared for a burst pipe, but you can try and limit the chances of a burst occurring by making regular checks of your pipes for signs of any damage or wear and tear. This does not necessarily prevent a burst from happening but it can help.
You should also make sure that you find a reliable and reputable plumber as soon as you move into a property. Doing this means that you are not left panicking to find someone when an emergency occurs. You already know who to call and this can save you valuable time.
What should you do if a pipe bursts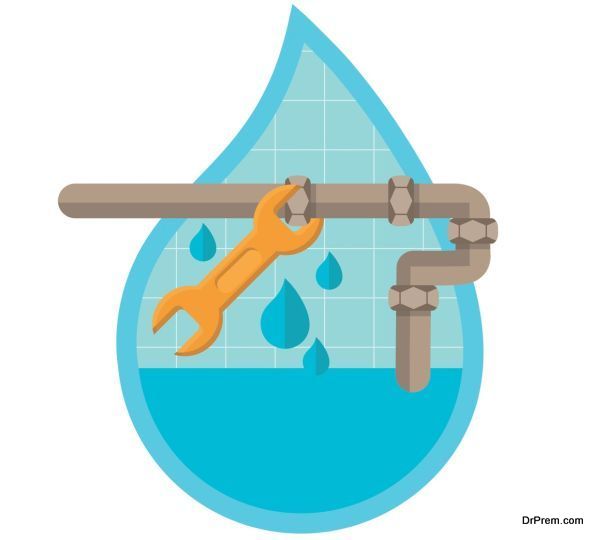 If the worst happens, and one of the pipes in your home does burst, then the first thing you should do is stop the flow of water. This may mean switching off the water supply to your home. Once you have done this you should call an emergency plumber. If they need to carry out an emergency repair then you should keep the old parts and take photographs, for insurance purposes.
After this the excess water will need to be removed and the area dried out. You may be able to remove the water by soaking it up or you may have to use a pump. Using fans and dehumidifiers is a good way of getting rid of the excess moisture. It's worth mentioning that there may still be moisture around that you cannot see and you may want to call a water restoration professional for help.
As you can see, dealing with a burst pipe, and a flooded home, is never going to be easy. It's a very stressful situation but you can get through it by trying to be prepared and by following each step required to return your home to normal as soon as possible.
Article Submitted By Community Writer