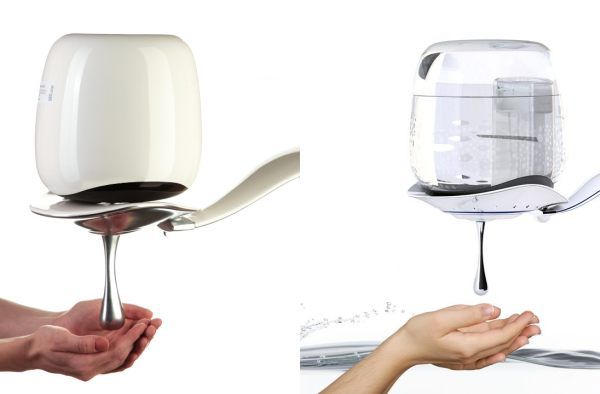 With the rapid increase in the population of the world, there are technologies being developed to meet the needs of this growing population. The water scarcity is one of the major problems in all the leading nations and there is practically few ways suggested by researchers and scientists to conserve water. One such method is using water saving faucets. Faucets generally used in most of our houses are not water conserving as they release plenty amount of water for each purpose. So there is actually a need of water saving faucets. There is plenty of such water saving faucets available in market but only few of them are worth going for which are really helpful in saving water.
So here is a list of best seven water saving faucets which can be used at homes to make your place a green home.
1. Seesaw faucet by Han Chanhee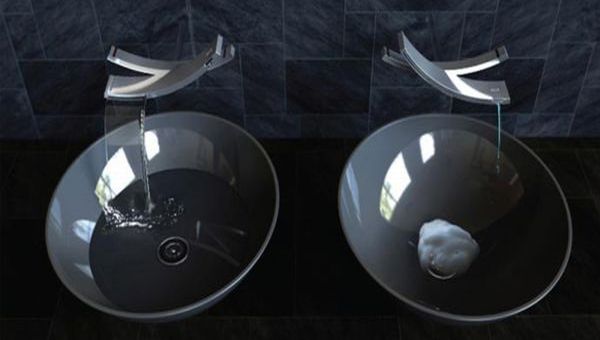 The Seesaw faucet is a really cool and adorable faucet and is one of the best in terms of water conservation. The Seesaw design looks really gorgeous and its functioning is just awesome. It works both sides and all you have to do is just tap the end part of the faucet and it will start releasing water. The one end is made to give low density of water for minor purposes while the other gives high density water for major purposes. This cool seesaw faucet was designed by Han Chanhee.
2. Sensa field automatic faucets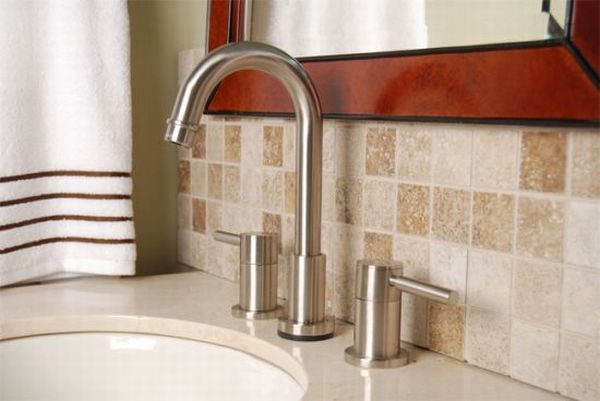 The Sensa field automatic faucet is one of the best design faucet with its ultra cool functioning. This is no traditional faucet; instead it is something that will make your job quite easy and quick. This water saving faucet is completely automatic so it knows how much water will be required for a particular operation. You take your hands toward it, the water automatically starts coming and when you remove your hand it just stops.
3. Goccia faucet collection by Prospero Rasulo for Gessi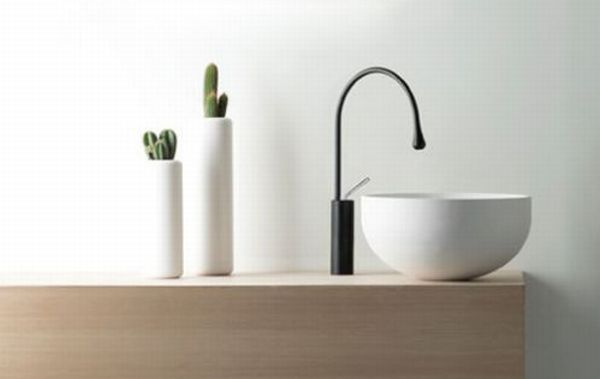 The Goccia faucet is an ultra slim and gorgeous faucet which will completely transform the looks of your house. This mini device is what makes everything around looks cool. The black design and the stylish structure make it even more popular. The faucet is designed in a hook like structure and contains a small narrow pipe for the water outcome. It starts automatically whenever you need it and stops the flow of water when you are not using it. This way it can save plenty of water and is worth of keeping if you like compact and stylish stuff.
4. Turn rotary dial faucet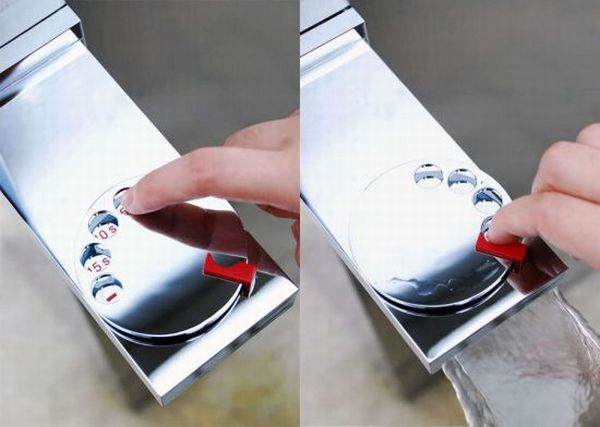 There is no stopping to the new trendy technology we get to see every morning and this particular device is just the best example of that. Made with ultra stylish design and looks, you will just love using this water saving faucet. The end area of the faucet is provided with a touch and rotates part which smartly allows the flow of water. The options are provided on the rotating part for the amount of water required for that particular job. This device is smart and really cool to use with its awesome design and functions.
5. Bachok washstand faucet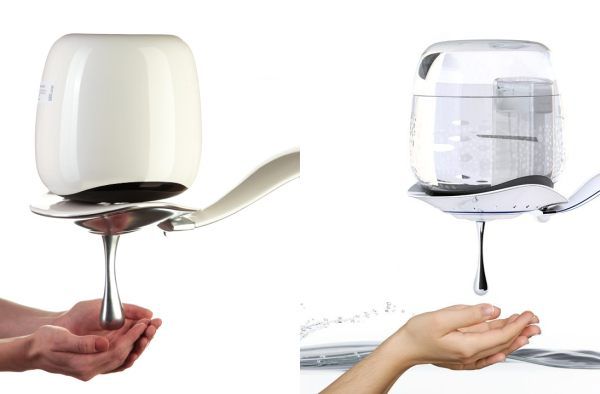 The Backhok water saving faucet is the new definition to all the old traditional wall faucets. This one derives its looks from the traditional wall faucets but is equipped with the latest and the best technology. It is provided with a water tank on top and a small nozzle to release water automatically. It senses the purpose and gives equivalent amount of water to make the job done. It is believed to be one of the best water saving faucet and is worth of a strong deal.
6. Twist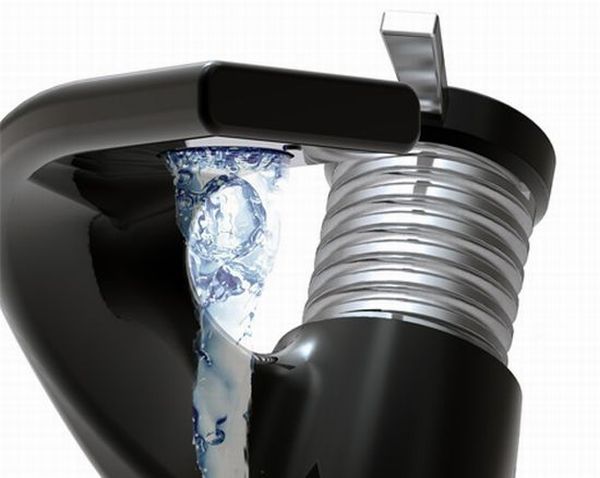 This Twist faucet is what defines creativity with a touch of style and luxury. The device is provided with an awesome design and a new luxurious technology. This is designed by Harvey Bewley and is capable of producing the required amount of water every time you make use of it. It is controlled by an aerator, which when twisted produces water. Also this device is provided with a digital read-out that will let you know the quantity of water consumed every time.
7. The +Shifter faucet by Shen Di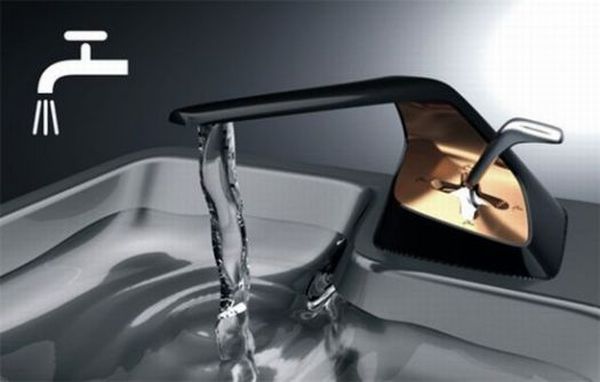 The +Shifter is a perfect device that is made to deliver the water saving process with a touch of luxury and style. This device is designed by Shen Di and is considered to be one of the best water saving faucets. It is provided with the controller and space below which makes it to be place in any of the +signs. Each side of the + is given a number and each number has a special quantity of flow of water so that no water is wasted.