After a tiring day, all that your body craves for is a relaxing bath. Numerous things you can do to make your long bath as comfortable and relaxing as possible and one-way is to play with the lights. You can create desired tranquil ambience with suitable lights. The Waterdrop is a light designed by Adrian Lo and can make your long baths super relaxing.
Inspired by a droplet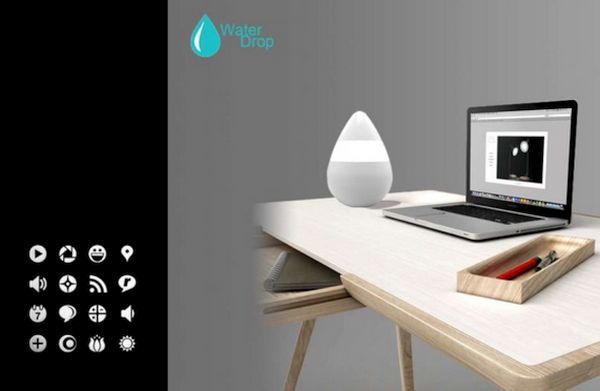 Waterdrop is a light whose shape resembles that of a water droplet. Its ABS (Acrylonitrile butadiene styrene) outer casing gives it a beautiful white texture, which makes its resemblance to a droplet even stronger.Besides visual appeal, strength and durability were other important reasons behind the usage of ABS in its making. The material is impact resistant, which makes it an ideal material for making a modular light like Waterdrop.
As it is designed to be used in a bathroom, wherein wet and moist condition prevails. In such circumstances, things are very much prone to drop and break. Therefore, to eliminate this probability, designer made a thoughtful choice of choosing ABS. Yet another feature that makes Waterdrop light suitable for bathrooms is its water resistance. You can place the light in your tub, it will illuminate your bathroom while floating in the water.
Soothing illumination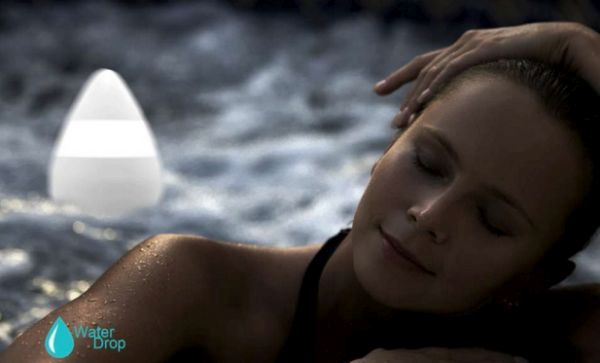 The translucent shade in the middle of the ABS outer casing sends out enough light that is capable enough to create a soothing light ambiance during your bath. It is designed especially for bathrooms though but you can use it to illuminate other places as well. You can place it on the side table of your bed and it will fill up your room with soothing, romantic light. Place it beside you while doing yoga early morning outside and it will send out just the right amount of light that will not interfere with your meditation.
Creates a tranquil ambiance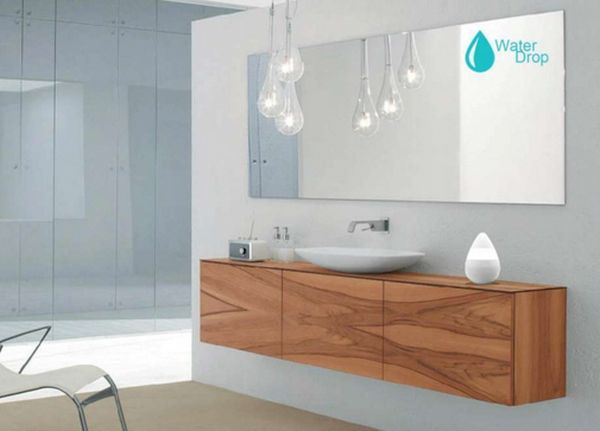 Next time when you soak yourself in the bathtub to relax your tired muscles, do place Waterdrop light in your bathroom. It is a minimalist interior light that can amp up the interior décor and enables you to create zen-like ambiance for your long soothing bath. You need not worry about its breakage, as it is made of a shockproof material and it is waterproof. Simply let Waterdrop float in your tub, or place it anywhere in your bathroom to use it as an atmospheric lighting. You can control it remotely via Wi-Fi to set its color temperature and its luminance level.
Try out Waterdrop, the bathroom light to enjoy ideal atmospheric lighting while you enjoy your long and relaxing bath.
Source : CoroFlot.Com