Asymmetrical room spaces do look very appealing; however, it might be quite a challenge at times to do justice to decorate them in an aesthetic manner. Many professional interior decorators apply the basic principles of home decor in order to prevent an asymmetrical space from looking too cluttered. For that, they create an illusion of symmetry by implementing color as an element of restoring a symmetrical pattern and cutting out on the asymmetry. Then they add furniture pieces that match one another and lend symmetry to the room. Furthermore, they make use of accessories and fabrics that aim to give the room a visual balance.
How to go about it: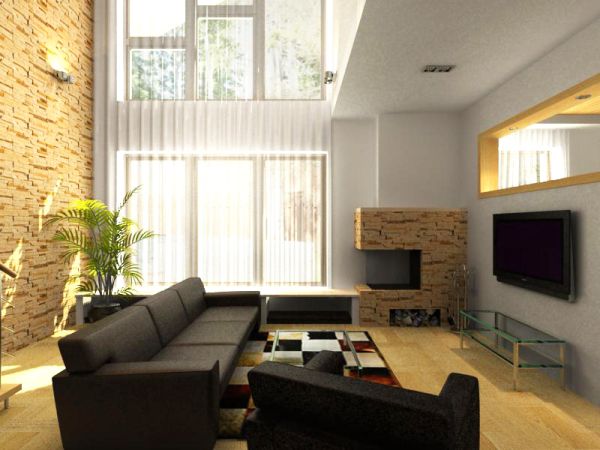 First, you need to take photos of your asymmetrical room from different angles, particularly from the entrance. This will give you a fair idea of the level of asymmetry and which spaces need to be altered the most. Also, take pictures of the central pieces of attraction like an elaborate fireplace or a French window. Ask your family to point out areas that give the room an uneven look and set about to alter that space.
Find the furniture pieces that look similar and give the semblance of symmetry. This could include two similar armchairs, lamps or even paintings. An asymmetrical room can be made to look symmetrical, if the even decor is used. Try to use two similar kinds of decor to make the room look even.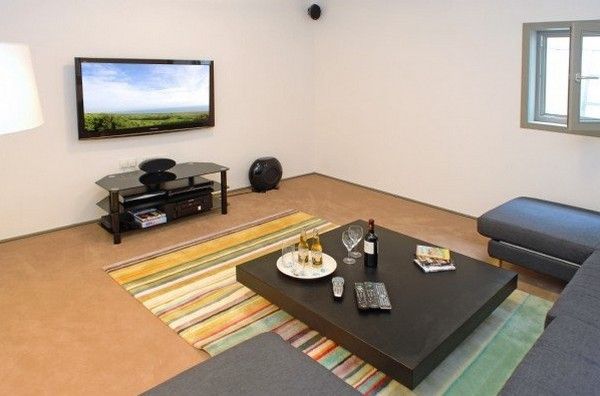 Find the focal point and arrange your furniture around it. This gives an illusion of symmetry. You can add matching vases or decoration pieces to either ends. If you have a beautiful fireplace, then work around it by placing a decorative oval mirror on the mantel and a comfortable rug on the floor. It is important to focus on the main piece of attraction in your space, so that it distracts the guests from actually observing the asymmetry of the room per se.
You can also make your furniture as the focal point to create symmetry. For instance, a bed works well as a centerpiece and can give symmetry to an asymmetrical bedroom. You can complement that with two night stands for harmony. Even smaller furniture pieces can add that element of symmetry. A small couch, coffee table and two armchairs can give a combined symmetrical look. Finish this off with a rug that has colors matching the furniture for more harmony.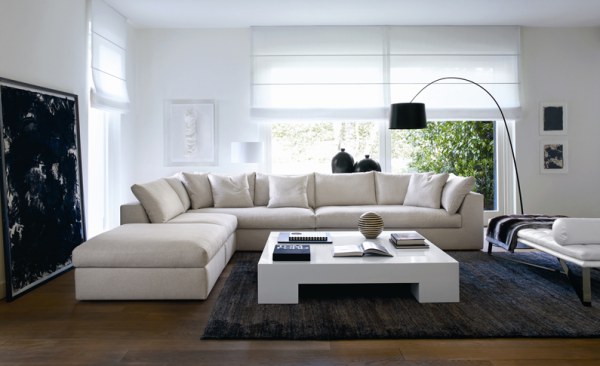 Play with colors, as they too convey symmetry. Include a few shades of pastel, white or ivory, as it does not create distinct spaces and make the asymmetry obvious. The colors need to complement one another and should not be strongly different.
You can also include decorative items that follow a certain color scheme. For instance, you could include a collection of pink glass objects on two similar white side tables. Grouping accessories is a great way to infuse symmetry. You can have a cluster of small photo frames in a symmetrical alignment.
Try to create a make believe boundary in your asymmetrical room, so that your furniture is placed in straight planes. This adds more definition and evenness. For instance, if your living space is jagged, then decorate it as if it has a square shape and ignore the uneven edges.
By adopting these techniques and tips, you would be able to convert your uneven and asymmetrical rooms into perfect and even ones. It is important to introduce an element of evenness through design, decor, color and style, which does away with the uneven elements of the space.
Summary:
An asymmetrical room does not mean that your decorating choices will become limited; instead, it gives you the opportunity to explore more and bring out your creativity. You can balance the shape of the room and make it look even by following these tips.