Do you find your home boring and you crave for a new fresh look? Are you not in a position to invest in new furniture or other modification that beautify a home? Well, no worries because the easiest and an inexpensive way (if compared to others) to bring liveliness and a fresh look in your home is to paint it. Even if a house does not have lavish furniture but is perfectly painted from both inside and outside, it looks as good as a home with huge furniture looks like. Paints/colors have the ability to change the mood of a dweller, as a person comes home all tired and as soon as he enters his abode adorned with amazing colors, his mood uplifts and he tends to forget the tiring day he had at office. Painting is certainly an easy and inexpensive way to beautify a home, provided you are well versed with the following things before you start to paint:
Prepare the rooms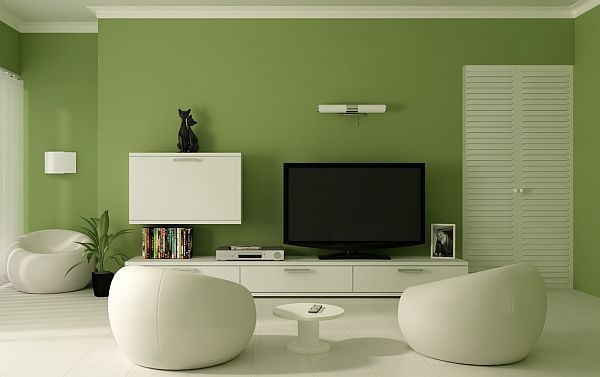 To prepare the rooms mean to make the rooms ready for the painting, as in to empty out a room so that nothing comes in the way. If you try to paint rooms while all its furniture and other things intact, it surely creates a problem and interferes with the proper painting process. Therefore, a better option is to empty out a room and then start painting, doing this not only makes painting easy but saves time as well. In case there is problem moving all the heavy furniture, you can cover them all with plastic sheets. The next step would be to wipe walls so that all dust and stains remove and let the paint adhere to the walls without any flaw.
Buy quality paints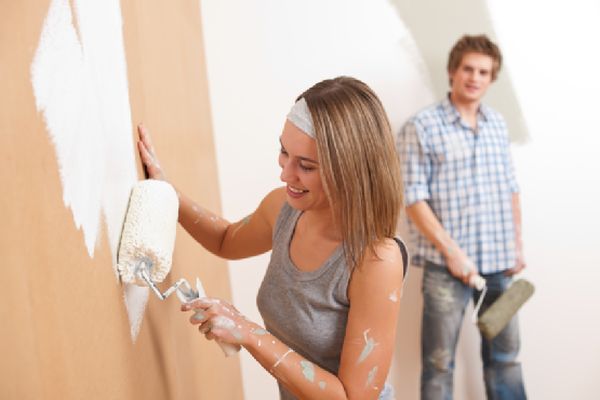 It is good to save but not here, as in you must buy paints of high quality, which are obviously expensive than others. Good quality paints are durable, are efficient as they have a high percentage of titanium dioxide that determines the covering ability of paint, and they have a high durability factor because of the presence of certain additives. On the other hand are the inexpensive paints, which are of poor quality, have a very less covering ability and are not durable. The amount of poor quality paint used to paint a room is almost double the amount of good quality paint.
Color requires a wise choice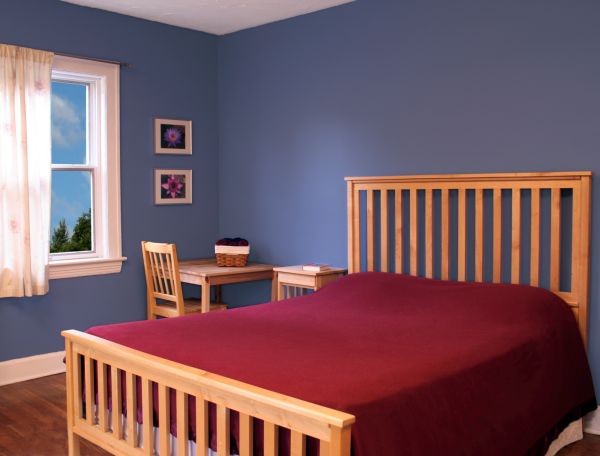 One should have a basic knowledge regarding colors, as dark colors make the room look small and the light colors make it look big. Do not choose a dark color if a room is small, as it would make it look even smaller. If you are mad in love with colors, you can go for accent walls; means the pattern that has a dark color on a single wall and rest of the walls have a light color. Choosing a paint color is one of the most challenging tasks, and a better way is to buy all color samples and try them on the walls, and choose the one that goes perfectly in accordance with the other elements of the interior decoration. You can also use the technology to create a digital picture of walls with different colors and choose the best.
Properly consider the finish you choose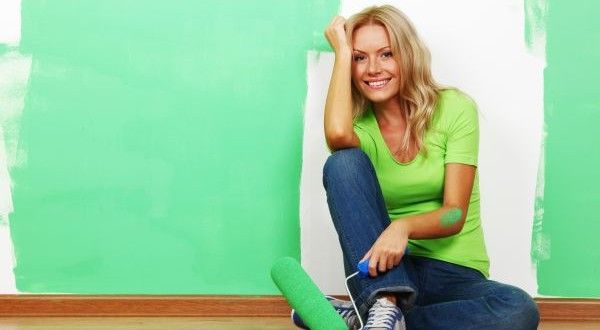 A paint finish is a very important factor that one should never forget to consider. A high gloss finish is better, as it is more durable and easy to clean. A flat paint finish hides all imperfections but is vulnerable to damage. The best is the eggshell finish, which hides imperfections, is damage resistant, and hides all imperfections.
Summary:
To paint a home is the best and an inexpensive way to bring in some drama and freshness into an old interior décor, provided one has a complete knowledge regarding painting.