The sink has always been an useful item but you hardly spared it a thought before. It is no longer so. Along with the concept of interior decoration, aesthetic appreciation of every household item has crept in. So today even sinks are looked at from the point of beauty as well as utility. Read on to discover ways to beautify your home with innovative sinks. Kitchen may be the heart of the house but the sink bears the burden of keeping the kitchen clean and hygienic, so that family members could lead a healthy life. For this the area where we wash fruits, vegetables and other stuff to prepare food in the kitchen, and clean dirty utensils after our meals.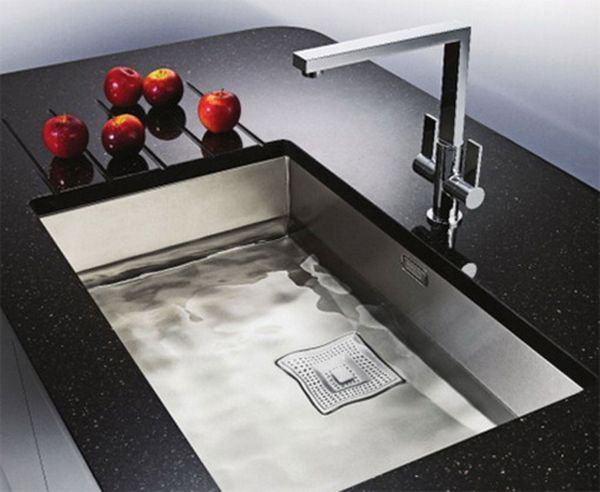 Replacing your old sink with a new one is the best way to keep your kitchen fresh and disinfected, as dripping and stinky kitchen sink can trigger various health issues and affect the hygiene of your kitchen. Available in different shapes and materials like stainless steel and marble, modern sinks
Generally, a sink keeps functioning for more than 15 years but it largely depends on the material and quality of sink you choose for your kitchen. You cannot go for any kitchen sink randomly, so you must keep a few things in mind to get the right one. Here we have listed some important aspects that you must consider before choosing a sink for your kitchen.
Material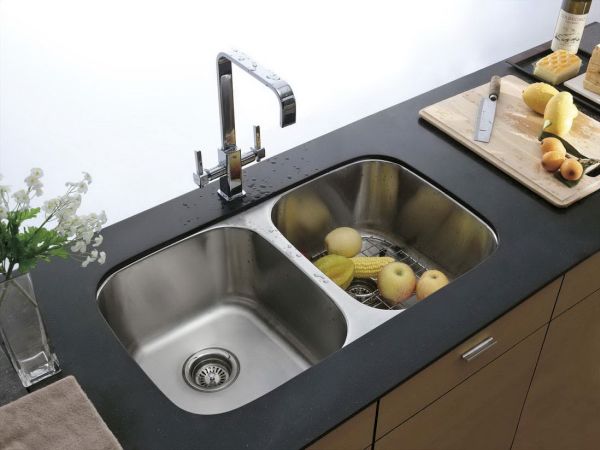 Material used to produce the sink is the most important thing that you should consider before buying one for you. If you are remodeling an old kitchen, stainless steel sink can be a good option for you, as it goes well with modern kitchens. Stainless steel and various other contemporary sinks not only ensure a good drainage system but also enhance the overall beauty of the kitchen.
Installation and repair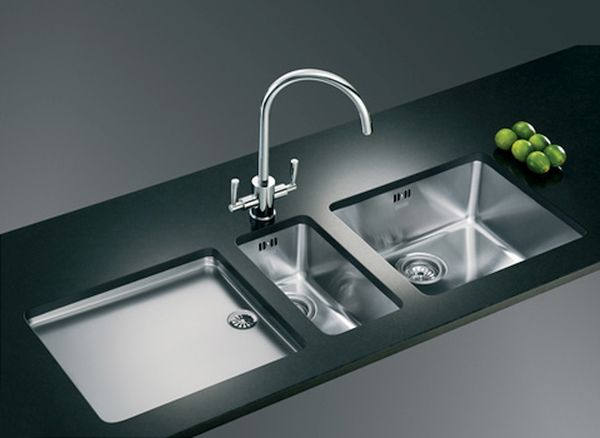 Installation and repair of the sink are some other important things that you have to consider, especially when you are replacing your old sink. Design of the sink is another aspect that simply makes or mars the interior of your kitchen. So choose the right resign that suit your kitchen theme aptly.
Size of the kitchen and sink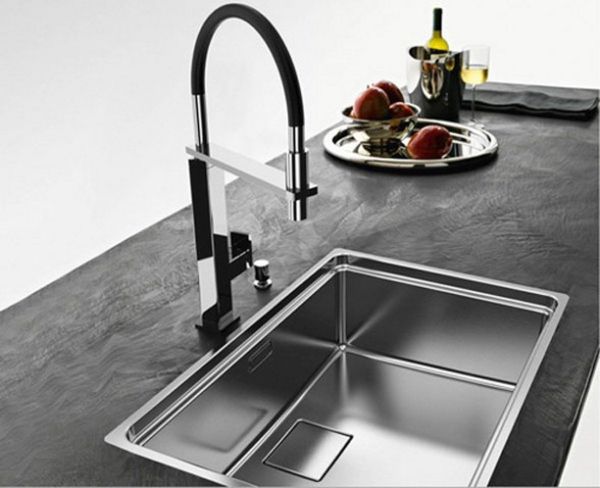 Size of the kitchen is another important thing that you have to consider before remodeling the kitchen with a new sink. Going for a large kitchen sink can only be good if you have a big kitchen and counter. This can easily soak and wash big utensils and you can easily prepare and serve food for your large family in a single attempt.
Durability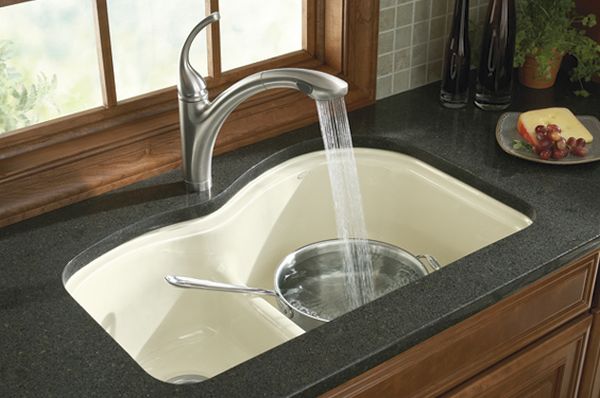 Durability is another important thing that you should look for to make your investment practical. You must ask the seller about the warranty of sink and go for sinks that can stand the test of time.
Types off sinks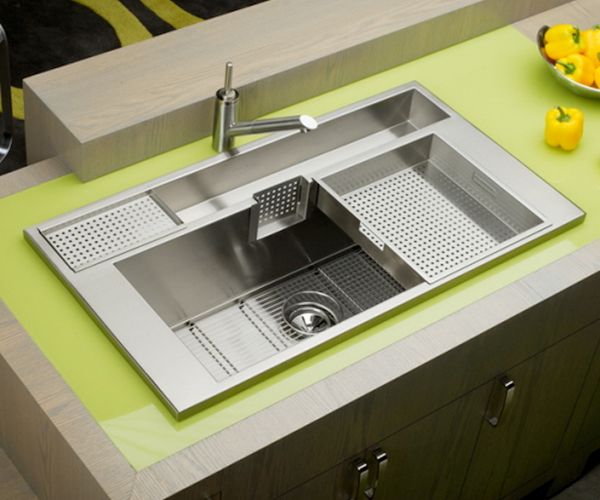 There are different types of sinks are available in the market and you can choose the right one according to your needs and likings. Some of the best sink types and materials are:
Stainless steel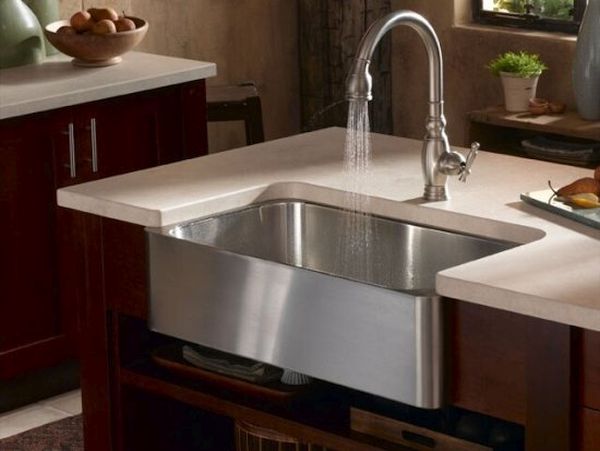 Stainless steel is one of the most favorable materials for sink, as it is comparatively inexpensive, durable, and easy to maintain. Sink made of 18 to 16 gauges or thicker steel can provide your great service for long time. Stainless steel also presents an attractive, as they go well with different types of kitchen.
Granite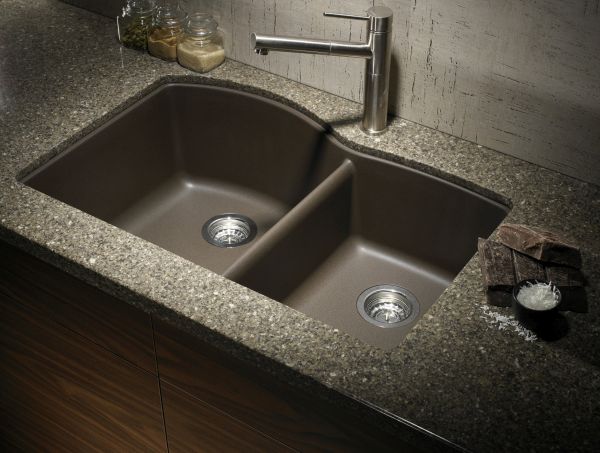 The low maintenance surface of the granite makes it good for your kitchen. Considered more durable than other materials, granite sinks come in different colors, shapes, and sizes in the market. If you are looking forward to enhance the beauty of your kitchen and give it a new look then granite sink can be a good option.
Acrylic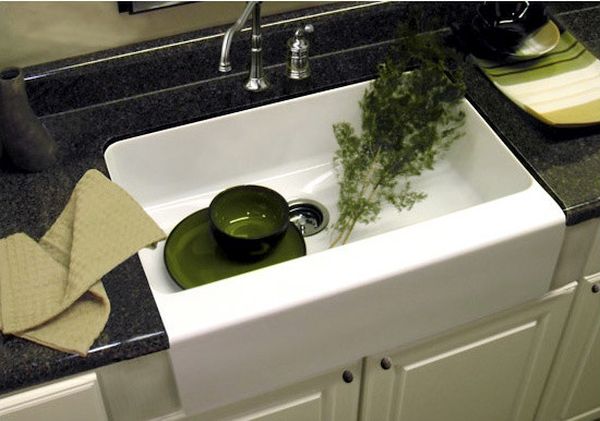 These types of kitchen sinks are made of plastic and fibers and do not burn a hole in your pocket. Easy to maintain and clean; the acrylic sinks also look good in bathrooms. They can go perfectly with different decors and color schemes. Replacing old sink with a new one can be a good idea to give new look to your kitchen. You can choose the right one from several options available in the market to complement your kitchen them and thus, home decor.

Adding a touch of elegance to your kitchen with modern sinks
1. Innovation, the new mantra: A lot has been done with household equipments with an eye to upgrading performance according to customized needs. You can have copper, gold or tempered glass sink. You can have faucets facilitating water flow in previously unimaginable ways. Plumbing styles are no longer simply utilitarian; they are creative. For hunting out that perfect bathroom or kitchen sink; learn about recent models and market availability. Attending home interior shows or by viewing online resources are some of the best ways to learn.
2. Multipurpose sinks :
Sinks are no longer just restricted to the cooking domain. With lifestyle changes and shifting priorities, guest entertainment requires more of your time and effort. So easy access is of primary concern. the multi-purpose kitchen sink is perfect especially for small sized homes or apartments.
3. Catering to every need:
If you are entertaining, you can now have your custom-built bar sink where you can keep your beverages chilled. This wcan go on to become "popular hangouts" within your home. You can even be a bit adventurous and have your "entertaining" sink martini-shaped or equally whimsical in design. Within the kitchen, multiple sinks can be installed for optimal work with minimal effort. So there can be one sink in the central island to wash vegetables, one by the stove to fill up cooking vessels, and a separate one for washing dishes.
4. Size no constraint for modern kitchens:
Space constraint is the bane of modern life. Consequently kitchens are becoming smaller and thus the rising need to ensure that you do not lose out in terms of utilitarian value. Thanks to designers like Ensci, compact self-contained kitchen designs are catching on. Cooking range, sinks and cabinets can all fit in and you can have sliding panels or circular rotating models to provide ready access. Thus fitting your sink into your comparatively minuscule kitchen is no longer a task to be dreaded.
5. Appearance:
Sinks today can be as aesthetically appealing as useful. If you are particular in your habits and prefer to keep you dirty hands off the sink controls, there are sinks to accommodate you. If stylistic grandeur is more your thing, you can have that too. You can also have the plumbing fixtures as you fancy and as innovative as you wish them to be. It is a whole new world out there and it is yours to enjoy.