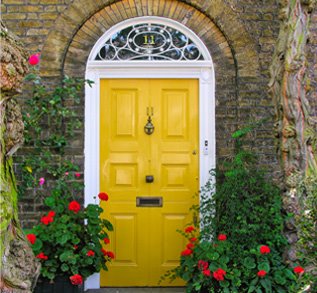 This handy blog will tell you what to look for in your new door.
As we know when one door closes, another opens. It's time for a new door and that's a tough decision to be making, but it is also an opportunity to make a new centre piece to your home. Your front door is the character of your house, the first thing that anyone will see of your homestead. The front door tells you about the person behind it, are they fun, miserly, fashionable, rich, poor, important, eccentric or even dull?
Think about the material of your door:
Most major home improvement sites like Anglian Home offer three types of door UPVC, GRP and solid wood. You can be confident in the security of all the materials, each is strong, reliable and stable. Your choice comes down purely to aesthetics.
UPVC doors are a tough plastic door that will suit any home. Their look is basic but can be as interesting as the other two, and equally secure. Most importantly, after they are set up UPVC requires virtually no maintenance. They can be fitted with glass panels to bring light into a home or just to decorate the simple effect of the door.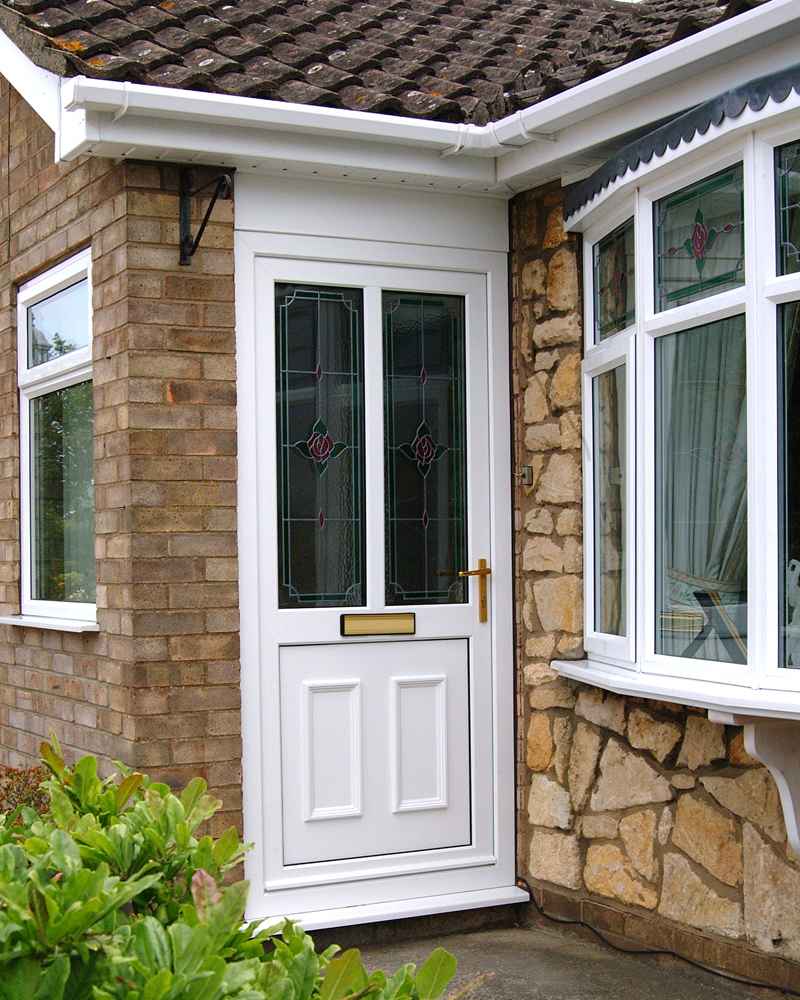 Hardwood doors give a classic, luxurious and regal feel to your home. It's the kind of door you take notice of when you enter a house. But be aware that hardwood takes quite a bit of upkeep. It will need to be protected more from the elements than a UPVC or GRP. A solid wood door should be checked at least once a year to see if it needs any maintenance. A porch might be necessary to go with it, hiking the price up further too.
GRP doors are made from a glass reinforced plastic, or fibreglass material, and have all the charm of the solid hardwood doors but none of the disadvantages like re-painting or warping. GRP doors' biggest plus are that they grade highly in energy efficiency tests, making them an efficient door. They are long lasting and usually have decent warranties, and like the UPVC, GRP doors require next to no maintenance whatsoever.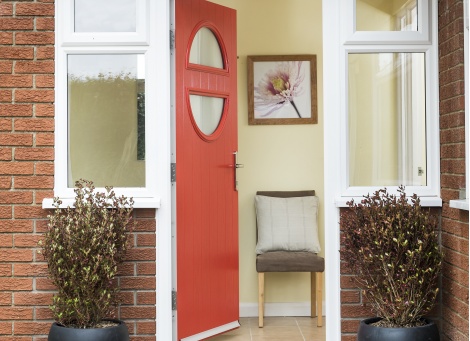 And What about the colour?
You need to choose a colour and material to suit you and your home. It's important when choosing a door that you get a colour to show your own character as well as match the exterior, and interior, furnishings of your abode. Don't be afraid to do something exciting, an oddly coloured front door can make even the dreariest looking house stand out.
Colour association examples
• A classic white door because of its neutrality will go with any house colour, it's a summery and inviting tone will look pleasant, friendly, and ultimately welcoming.
• A black door is a statement. Bold, strong and commanding. It says to the door to door salesman, "Don't even think about it."
• Red is warm, family friendly, festive and passionate. The family will come to your house for the parties, good food and wine.
• A purple door says quirky and exciting, going into this house is going to be something magical.
Whatever you choose, be confident that your new front door reflects yourself and your homestead. Make it a front door you can enjoy to come home to.